Does the Mobile Health Sector Need More Safety Standards?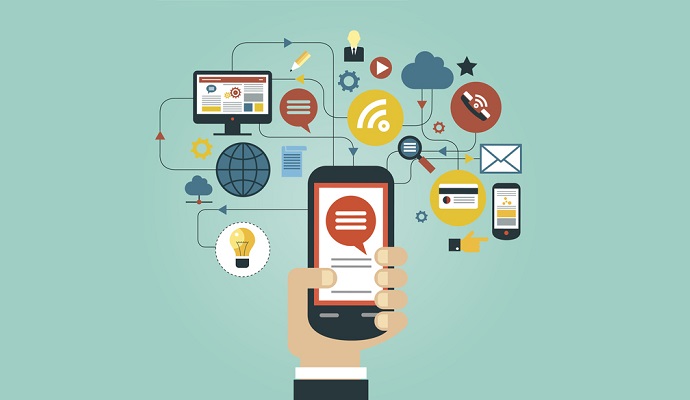 - While the mobile health sector continues to blossom and innovate more wearable and medical devices, physicians and patients show concern regarding some of the safety standards among mHealth applications and developments. Anura Fernando, Principal Engineer of eHealth Medical Systems Interoperability and mHealth at safety consulting and certification company UL, spoke with mHealthIntelligence.com and discussed patient safety as well as data protection in the mobile health sphere.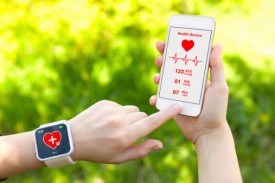 mHealthIntelligence.com: "What are some common security measures that you've seen mobile health developers take to protect data?"
Anura Fernando: "Right now, the main areas of interest have to do with HIPAA compliance but more broadly speaking, there are also issues around data privacy and data protection globally. UL has historically been involved in some very specific areas around privacy and security."
Fernando went on to discuss how UL has helped organizations with encryption and verification of data. For instance, UL assists manufacturers of mobile devices or wearable devices with data encryption to protect consumer health information.
"Depending upon what domain you're looking at, we provide manufacturers of technologies that transmit data wirelessly with cryptographic verification. That's probably been our biggest area of focus. When you look at the perspective of financial transactions, we also have a group at UL that manages transaction security. This involves everything from banking systems and credit cards. [In addition,] we are collaborating with a company to specifically look at known vulnerability testing and penetration testing."
READ MORE: Telemedicine Gets a Passing Grade in School Concussion Study
mHealthIntelligence.com: "What steps do you think the mobile health market needs to take to protect data and ensure patient safety?"
Anura Fernando: "I think one of the first things is to really start looking at wearable technologies. When we talk about wearable technologies, a lot of that technology comes from the consumer center – for instance, wrist watches have a very consumer-oriented focus. One of the things that I think would really help in the healthcare marketplace is for the manufacturers of these technologies to look at the tools not as consumer technologies but as potentially medical devices or products that are really critical to the healthcare ecosystem."
"In the standards world, there's an emerging shift to incorporate a lot of this currently unregulated software and products that fall into the wellness device realm and provide standards that would help manufacturers put greater rigor around design controls when developing and manufacturing these products."
"When you look at these consumer technologies moving into the healthcare space and the generation of big data and analytics that go along with it, if the devices that are gathering the data don't have an element of trust behind them in the market, then the data they gather itself comes into question. As these devices begin to interface with cloud-based back-ends and potentially get pulled into the healthcare environment, if there isn't a level of trust and robustness behind the generation of that data, then clinicians and physicians may not fully trust that data."
mHealthIntelligence.com: "Are there any regulatory developments that either state governments or the federal government should take to guide the development of wearable devices?"
READ MORE: ATA Survey: Parents Like Telehealth for Primary Care Needs
Anura Fernando: "There's currently quite a bit of activity in that area on both the legislative and regulatory perspective. When we look at what's happening with legislation, there are a lot of efforts under way to characterize relative risk and different parts of the overall healthcare ecosystem."
"As legislation begin to look at relative risk, regulation is trying to be managed in a way that promotes innovation in the marketplace while also establishing baseline safety and effectiveness. Currently, there is still a lot of confusion in the marketplace even though there is regulatory guidance that has come out. The guidance leaves a lot of grey area especially regarding how remotely acquired data plays a role in clinical decision support or closed loop control."
"While a hands-off approach from the legislative and regulatory perspective can help to rapidly bring innovations to the marketplace, having the products used for significant healthcare purposes may not be accomplished until there is greater clarity within legislation and regulation."
mHealthIntelligence.com: "How important is interoperability to mobile health applications? Do you think more EHRs should be connected to mobile devices?"
Anura Fernando: "In 2013, UL established an MLU with the Association for the Advancement of Medical Instrumentation to look very specifically at issues around medical device interoperability. When we talk about medical device interoperability, we're not talking about two medical devices connecting to each other but rather about this whole system evolving as medical devices connect not only to each other but also to EHRs and provide real-time acquired data – both discrete and waveform data – into EHRs."
READ MORE: EHR Integration, Analytics Lead Hospitals to Enterprise Telehealth
"What does that really mean from the perspective of telemedicine? If I were a doctor licensed in a particular state to practice my craft, what does that mean for me if I'm sitting in front of my computer in one state and potentially connected to a patient in another state? Does that have licensing implications for me? Am I potentially violating the law by using these technologies? These logistical issues coexist in the same space as the technical issues."
"What we're looking at doing is identifying what are the interactions of all these elements in this broader system and what are the things that can possibly go wrong when interacting with one another. [They're looking to figure out] how to test and certify these connection points and interactions in a way that can build confidence in the marketplace. Interoperability is not a problem that one or two standards can begin to address by themselves. It's really about building a community of standards."
mHealthIntelligence.com: "What are some ways that your company addresses safety concerns in the mobile health market?"
Anura Fernando: "People tend to think of UL as having to do with electricity, fire, and electric shock. That's where our company started over 120 years ago. Now we're at a stage in society and technological advancement where we understand electricity quite well. We're now very focused on the entire product lifecycle from the inception of the product to the disposal of the product. From a wearable technology point of view, we look at system manufacturing and the original design concept in helping manufacturers understand what are the different regulatory challenges they may face."
"We bring our experience to manufacturers in navigating regulatory processes. On the European side of things, we play a regulatory role as a notified body such as device review. In the US, we work closely with regulators on device classification. We work closely to help manufacturers get their products on the market. In addition to that, many products are wireless and they're transmitting energy. When you have devices like cell phones that do that, they're required to go through specific absorption rate or SAR testing. That looks at whether sufficient amounts of energy are being absorbed by the human body to potentially cause harm. There are limits out there and we do testing to make sure we stay below the limits."
"You may have heard, regarding wearables, there have been problems with biocompatibility and skin irritations. So we do testing to look for materials' biocompatibility and material stability as well as material characterization."