EDs Face Obstacles in Integrating Pediatric Telemedicine Services
New research conducted by Massachusetts General Hospital finds that only 8 percent of the nation's EDs have access to pediatric telemedicine, and challenges in workflow integration are keeping that percentage low.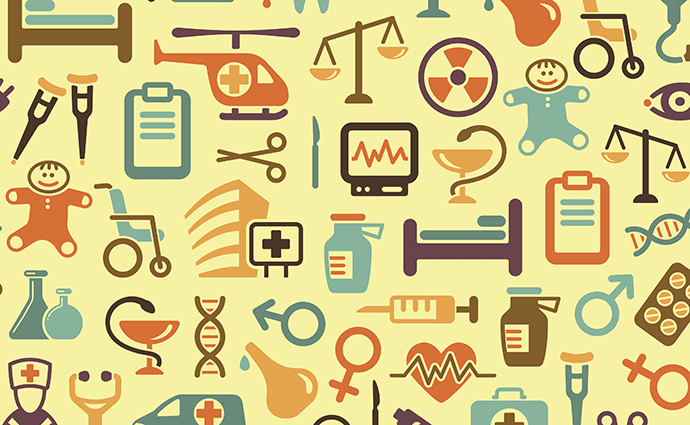 Source: ThinkStock
- Only about 8 percent of the nation's Emergency Departments have pediatric telemedicine units, according to new research. And while connected care platforms have been found to improve care management and clinical outcomes, some health systems are ditching the technology because it's too disruptive.
That's one takeaway from a series of three surveys supported by the R Baby Foundation, conducted by researchers at Massachusetts General Hospital, Boston Medical Center and the Boston University School of Public Health and published in the December edition of Academic Emergency Medicine. And it makes the argument that telemedicine can be a life-saver for children admitted to the ED if providers are able to use the technology easily and intuitively.
"Addressing these barriers through focused education or interventions may support EDs in further developing and optimizing this technological adjunct to pediatric emergency care," the study's authors conclude.
The study's authors see telemedicine as one of several solutions to what they say is an alarming number of EDs nationwide that don't have access to pediatric care providers.
"According to the 2007 Institute of Medicine (IOM) report on pediatric emergency care, not all EDs are prepared to adequately care for children," Carlos Camargo, MD, DrPH, a member of the MGH Department of Emergency Medicine and corresponding author of all three papers, said in a press release issued by MGH. "Many lack essential supplies for managing pediatric emergencies, and treatment patterns can vary widely across providers. Our three papers describe the national ED landscape and provide new information about potential approaches to improving pediatric emergency care."
READ MORE: Telemedicine Platform to Link Native American Docs to Pediatric Specialists
According to their research, roughly 10 percent of the nation's 5,375 EDs surveyed in 2016 reported that they had a separate pediatric area. A second survey in 2017 found that only 8 percent – 337 EDs – offered pediatric telemedicine services; most were located in rural areas, and more than half were based in critical-access hospitals.
From that group, a follow-up survey found that 96 percent of responding hospitals used pediatric telemedicine technology in 2016, but only 83 percent were still using the platform in 2017. Roughly one-third cited problems with the technology slowing or interrupting provider workflow, while 14 percent said they had issues with the technology.
"A frequently cited obstacle was the need to remind staff members that telemedicine was an available resource for pediatric care," the MGH press release noted. "The authors note that the fact that EDs using pediatric telemedicine tended not to have either a pediatric emergency physician or a pediatrician assigned to the ED suggested that telemedicine was being used to fill a gap in pediatric ED services."
Separately, the research team used this series of surveys to highlight the importance of a Pediatric Emergency Care Coordinator, a care provider who manages pediatric care in the ED and helps to educate colleagues on emergency care for children. Less than 20 percent of the EDs responding to the initial survey reported having a PECC.
Healthcare providers have glimpsed the potential for pediatric telemedicine in the ED as far back as 2013, when a study published in Pediatrics found that rural ERs with telehealth capabilities showed better medication management and clinical outcomes for their youngest patients.
READ MORE: Study: Telemedicine Works Fine in Diagnosing Sick Children
"The use of telemedicine to provide pediatric critical care consultations to rural EDs is associated with less frequent physician-related ED medication errors among seriously ill and injured children," the study's authors, led by Madan Dharmar, MBBS, PhD, an assistant research professor from the Center for Healthcare Policy and Research and Department of Pediatrics at the University of California Davis in Sacramento, wrote. "Therefore, this model of care may improve patient safety in rural hospital EDs. The use of telemedicine to provide pediatric specialty consultations may be a means to improve patient access to specialists and increase safety for seriously ill or injured children receiving emergency care in rural, underserved hospitals."
In a more specialized case, researchers at Children's Hospital Colorado presented a report at the 2016 American Academy of Pediatrics National Convention in which access to telemedicine improved outcomes and reduced the need for transfers for patients with mental health issues.
"Pediatric emergency department and urgent care sites are vital for initial stabilization of patients with [mental health emergencies] in conjunction with evaluation and ultimate disposition by pediatric trained [specialists]," Alison Brent, MD, the hospital's medical director, wrote in her report, which was reprinted in Healio's Psychiatric Annals. "A system that provides safe and timely evaluation … is challenging from a resource perspective, especially when patients present at a site distant from mental health specialists."