Effect of SMS, Mobile Health Technology on Patient Adherence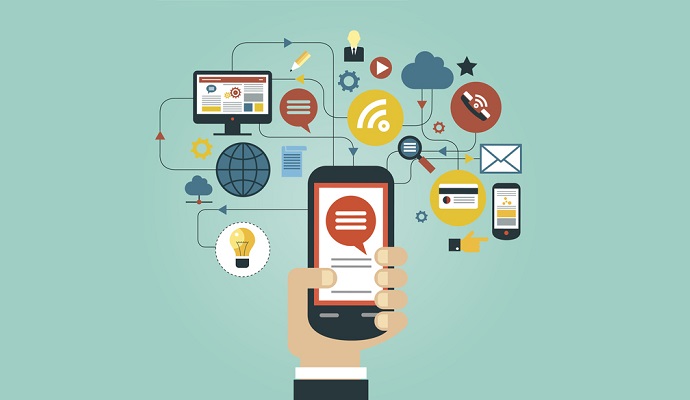 - Of all the forms of mobile health technology used to promote adherence of patients to chronic disease management (mAdherence), text messaging continues to exceed on others in terms of its availability, frequency of use, and effectiveness. This is one of several conclusions reached by authors of a recent study in the Journal of Medical Internet Research.
Hamine et al. conducted a review of mAdherence literature between 1980 and 2014 and identified 107 articles that met their criteria for studies featuring the use of mHealth technology in the treatment of chronic disease patient populations.
Short message service (SMS) was the most commonly used mAdherence tool, featuring in 40 percent of studies. The remaining types of mHealth tools used in mAdherence fell into four categories:
23%: Phone plus software or application
18%: Wireless or Bluetooth-compatible device
13%: Phone plus specific instrument
4%: Other (e.g., pager, interactive voice response, electronic medication monitoring)
Not only the most commonly used, SMS also proved to have other benefits across these mAdherence studies although shortcomings were also apparent.
Able to be used by those with little technology experience or familiarity, SMS can be made available relatively inexpensively on any mobile phone, and can be automated, personalized, and easily integrated into existing health systems. However, it is highly operator dependent, relying on the active engagement of patients and providers to monitor symptoms and exchange information, and there is clearly room for improvement.
Usability, feasibility, and acceptability featured prominently in more than half of all mAdherence studies (57.9%), generally demonstrating the potential of mHealth technology to prove beneficial to this kind of population health management.
"Future mHealth tools will be able to draw on the knowledge generated when discrete hypotheses around the relative importance of, for example, patient-provider communication, optimal user-interfaces, or targeted motivational messages are tested," write Hamine et al. "This could lead to better mAdherence tools that deliver improved health outcomes."
According to the authors, this is especially for underserved patient populations, who were a recurring target audience for many of the mAdherence studies. "There is a clear recognition that mHealth tools have the potential to impact patients who are less inclined to engage traditional health services," they observe.
One roadblock, however, is cost. Hamine et al. found that many mAdherence studies did not consider the limits that costly mHealth technology would impose on the ability of researchers to scale their mAdherence solutions to a larger patient population.
"Of note, few studies take seriously the issue of cost. In many of the small pilot studies, expensive devices or vouchers were given to study participants," the authors conclude. "When implemented at scale, interventions that use patients' existing mobile devices rather than relying on gifted devices will go further toward explaining feasibility and improving adherence."
The developing world, the authors claim, can provide insight into reducing costs and expanding outreach in mAdherence as well as challenges presented by limited mHealth availability and connectivity constraints.
What's more, the use of mAdherence solutions needs to work as a complement to existing adherence programs in order to be effective.
"mHealth tools are communication platforms and delivery mechanisms, not solutions in and of themselves," argue Hamine et al. mAdherence will only work where there is already a functioning adherence program in place. Our review demonstrates that mAdherence can play a key role in translating mHealth technologies into better health outcomes. This role is becoming more explicit as mHealth research moves forward."
Read the full study here.