Farm Bill Includes Telemedicine Funding for Opioid Abuse Treatment
The Agriculture Improvement Act of 2018, approved by Congress this week after months of wrangling, includes provisions to fund telemedicine programs aimed at the opioid abuse epidemic and increase resources for broadband expansion.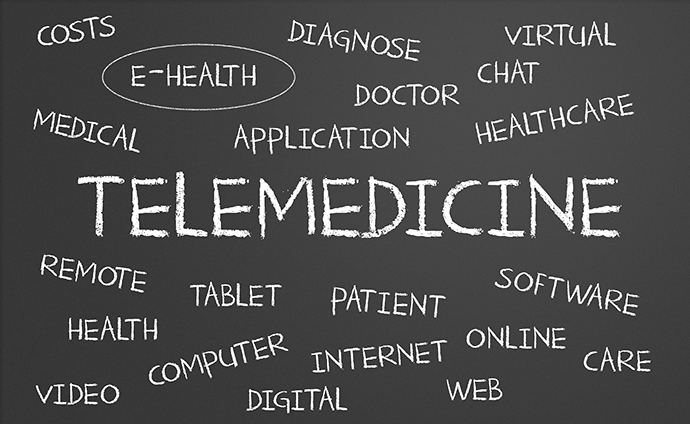 Source: ThinkStock
- A massive farm bill quietly approved by Congress this week includes provisions to increase funding and resources for telemedicine programs and broadband expansion in rural areas.
The legislation addresses two hot-button issues for healthcare providers this year: using connected health technology to combine substance abuse and mental health treatments to address the ongoing opioid abuse epidemic, and increasing broadband connectivity so that rural and remote providers can expand and improve telemedicine and telehealth programs.
The Agriculture Improvement Act of 2018 heads to President Trump's desk after nine months of negotiation to square Senate and House versions that were approved earlier this year. The combined bill passed by a vote of 87-13 in the Senate on Tuesday and 369-47 in the House on Wednesday.
Among many other things, the five-year, $867 billion bill:
Increases the annual budget for US Department of Agriculture Distance Learning and Telemedicine (DLT) grants from $75 million to $82 million.
Calls for 20 percent of all financial assistance for telemedicine projects to be set aside for programs that address opioid abuse.
Expands federal resources for broadband expansion projects in rural parts of the country, including creating a federal advisory committee to study opportunities for and barriers to rural broadband expansion.
The new bill is a reauthorization of a farm bill passed in 2014, which expired at the end of FY 2018. It addresses a wide range of issues beyond crops and food subsidies.
"Part of the Farm Bill is not only addressing crop issues but also addressing rural life," Senator Joseph Donnelly, D-IN, said in June when the Senate passed its version.
The USDA's DLT grants, issued twice a year, are seen as a critical resource for rural telehealth providers. The latest round of grants, announced in November, set aside almost $40 million for 128 projects and programs from Maine to the Mariana Islands.
"Empowering rural Americans with access to services for quality of life and economic development is critical to rural prosperity," USDA Secretary Sonny Perdue said in a press release. "Distance learning and telemedicine technology bridges the gap that often exists between rural communities and essential education, workforce training and health care resources."