FCC Approves Connected Care Program Featuring Telehealth, RPM
The FCC has unanimously approved the $100 Connected Care Pilot Program, which aims to use telehealth and remote patient monitoring technology to improve access to care in remote and rural parts of the country.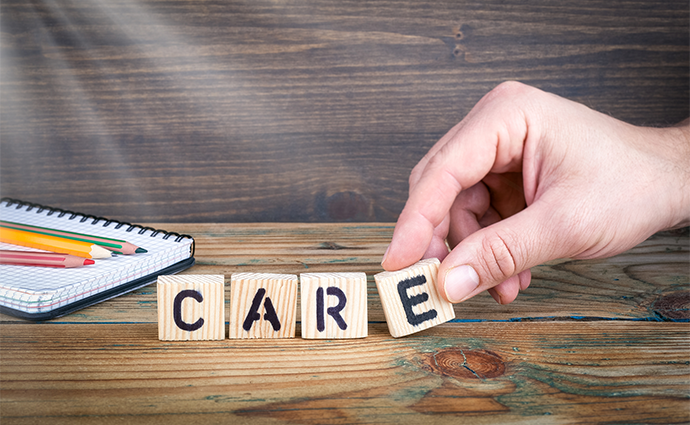 Source: ThinkStock
- The Federal Communications Commission has unanimously approved a $100 million program designed to support telehealth and telemedicine programs for underserved populations, including remote patient monitoring programs that have shown past success in treating rural patients with diabetes and veterans.
"I am glad my colleagues on the Commission voted to approve my proposal to begin establishing the Connected Care Pilot Program," Commissioner Brendan Carr, who unveiled the proposal last month, said in a written statement following Thursday's vote. "The FCC has long supported broadband deployments to brick-and-mortar healthcare facilities, but advancements in technology mean we can now bring connected care everywhere. So we should explore how the FCC can support this new trend in telehealth, which can lower costs and improve health outcomes."
The Connected Care Pilot Program, announced by Carr and Mississippi Sen. Roger Wicker in a July 11 op-ed piece in the Clarion Ledger, would focus on projects for low-income Americans, particularly veterans and those in rural areas. It would also support certain projects over the next two to three years that measure and verify the value of connected care programs in reducing costs, increasing savings and improving clinical outcomes.
The agency is now seeking public comments on the proposed program.
"We're exploring a program to promote the use of broadband-enabled telehealth services among low-income families and veterans, with a focus on services delivered directly to patients beyond the doors of brick-and-mortar healthcare facilities," FCC Chairman Ajit Pai said in a press release. "We're asking for public input on the goals of, and statutory authority for, this 'Connected Care' pilot program as well as how best to design the pilot program."
Prior to the FCC vote, the agency had issued a press release trumpeting support for the program. Among those backing the proposal were Karen Rheuban, MD, a pediatrics professor at the University of Virginia, Medical Director of the UVA Office of Telemedicine and a former American Telemedicine Association president; David J. Houghton, MD, Medical Director of the New Orleans-based Ochsner Health System; and the ATA, American Hospital Association and Connected Health Initiative.
"Hospitals and health systems increasingly use remote monitoring, and other technologies that depend on widespread access to broadband, to better manage care for patients with chronic conditions, support compliance with treatment plans and pre-empt acute episodes," AHA Executive Vice President Tom Nickels said in a separate release. "In addition, for recently-discharged patients, remote monitoring reduces the likelihood of disruption and unnecessary readmissions. If properly designed and funded, this proposal would complement the existing Rural Health Care Program."
Carr laid out his plans for the program during a July 24 public event in Washington DC that was sponsored by the CHI.
"For the first time, we now have technology that can make a difference," he said. "So that when you leave the confines of these connected brick-and-mortar facilities, you maintain access to high-quality care. Now patients are sent home with apps on their tablets or iPads, and they can daily track their progress, get access to video and other information, and we're seeing tremendous benefit in terms of outcomes for patients, but also really large savings for the healthcare industry. Particularly in terms of chronic diseases."
The program's goal, he said, is to make that technology available for everyone, especially those in remote and rural parts of the country where access is limited due to a lack of resources. That includes building up broadband connectivity.
"Places like New York and San Francisco (are) going to get 5G and next-generation technology deployments almost no matter what we do at the commission - the business case drives it, the economics of high-population density drive it," he said. "But our view is that we need to make some regulatory reforms so that every community has a fair shot at these networks."