FDA Approves mHealth Platform for Opioid Use Disorder Treatment
Pear Therapeutics' reSET-O mHealth app is designed to give healthcare providers a connected health platform for treating people with opioid use disorder (OUD).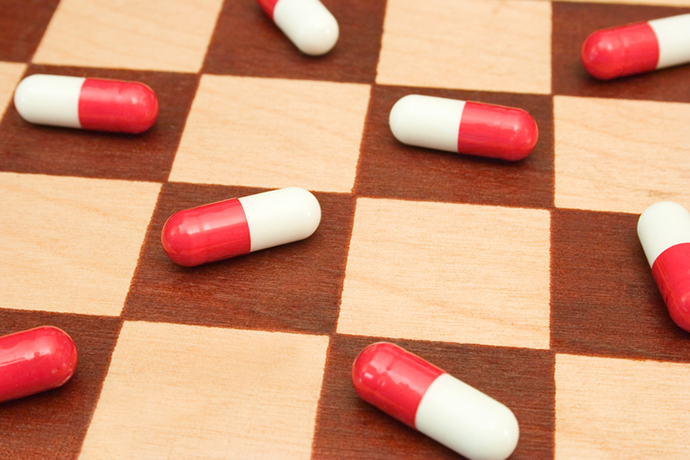 Source: ThinkStock
- Federal regulators have approved an mHealth platform specifically designed to help healthcare providers treat patients with opioid use disorder (OUD).
The US Food and Drug Administration's this week granted clearance for reSET-O, an mHealth app developed by Pear Therapeutics that offers a 12- week (90-day) treatment plan focusing on interactive treatment modules that deliver cognitive behavioral therapy and fluency training to reinforce proficiency. The digital health platform is now available to providers as a prescription-based digital therapeutic alongside the standard of care for OUD treatment.
"Nearly 50,000 drug overdose deaths involving opioids, including prescription pain medications and heroin, took place in the US in 2017," Corey McCann, MD, PhD, Pear Therapeutics' president and CEO, said in a press release. "There is an urgent need for new and innovative therapeutics to address this public health epidemic. This groundbreaking decision by the FDA ushers in a new standard for treating patients with Opioid Use Disorder and it signals a new path for therapeutic software to be used in conjunction with pharmacotherapy to improve efficacy."
The announcement follows by roughly two weeks the FDA's approval of the reSET app, the first mHealth platform to receive federal approval for the treatment of people with substance abuse issues.
Earlier this year, Pear Therapeutics announced a partnership with Sandoz, a division of the pharma giant Novartis, to commercialize both reSET and reSET-O. Shortly thereafter, the two companies announced plans to develop new digital health treatments for schizophrenia and multiple sclerosis.
"With widespread adoption of digital devices, prescription digital therapeutics could potentially play an important role in future treatment models for a range of diseases with high unmet medical need, used both alone and in combination with systemic agents," Jay Bradner, MD, President of the Novartis Institutes for BioMedical Research, said in a press release.
According to company officials, reSET-O "is intended to increase retention of patients with OUD in outpatient treatment by providing cognitive behavioral therapy (CBT), as an adjunct to outpatient treatment that includes transmucosal buprenorphine (medication-assisted-treatment, or MAT) and contingency management, for patients 18 years or older who are currently under the supervision of a clinician."
The treatment targets a growing epidemic of opioid abuse in the US – one that prompted Congress to pass legislation in October that brings mHealth and telehealth technology to bear on what has been called a national health emergency.
"Digital technologies and data science have incredible potential to unlock the next chapter of medical innovation and to help individuals finally take control of their own health in a meaningful way," Sandoz CEO Richard Francis said in the press release. "New digital therapeutics such as reSET-O also have the potential to fundamentally change how patients interact with their therapies and thus improve patient outcomes."