FDA Challenge Eyes Digital Health Technology to Combat Opioid Abuse
The FDA has launched an innovation challenge seeking digital health tools and platforms to combat the nation's opioid abuse epidemic. Lawmakers, meanwhile, are looking to bring telehealth and mHealth into the mix.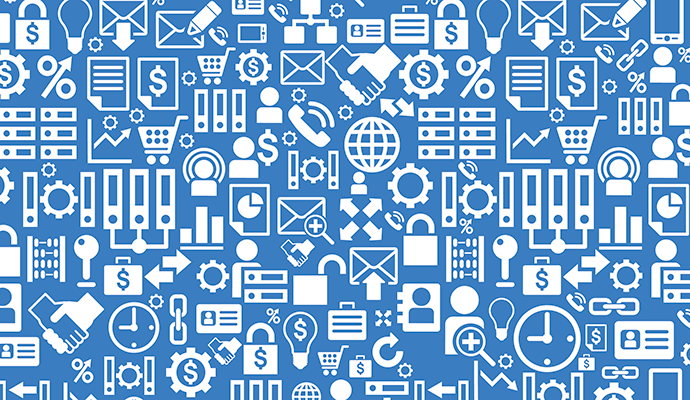 Source: ThinkStock
- Federal officials and healthcare organizations are ramping up efforts to use mHealth and telehealth to combat the nation's opioid abuse epidemic.
The U.S. Food and Drug Administration this week launched an effort to bring connected health technologies to bear on the issue. The FDA's new innovation challenge seeks "to spur the development of medical devices, including digital health technologies and diagnostic tests that could provide novel solutions to detecting, treating and preventing addiction, addressing diversion and treating pain."
"Medical devices, including digital health devices like mobile medical apps, have the potential to play a unique and important role in tackling the opioid crisis," FDA Commissioner Scott Gottlieb, MD, said in a news release posted on the FDA's website. "We must advance new ways to find tools to help address the human and financial toll of opioid addiction."
Gottlieb offered an example of an mHealth device that might replace medication in helping someone manage pain. Such devices are part of the fast-growing digital therapeutics field, encompassing everything from wearables and mHealth apps to augmented and virtual reality tools. Advocates say practitioners might someday prescribe technology instead of opioids to patients.
The FDA's challenge, running through Sept. 30, seeks mHealth technology in any stage of development, including diagnostic tools that identify those with an increased risk for addiction, treatments for pain that eliminate the need for opioid analgesics, treatments for opioid use disorder or symptoms of opioid withdrawal and technology that can prevent the diversion of prescription opioids.
READ MORE: Senators Target Medicaid in Telehealth Bills Tackling Opioid Abuse
"We're hopeful that in collaborating with public health-minded innovators, we can identify and accelerate the development of new technologies, whether a device, diagnostic test, mobile medical app, or even new clinical decision support software, that can contribute in novel and effective ways to help reduce the scope of this crisis," Gottlieb said.
A team from the FDA's Center for Devices and Radiological Health will evaluate the entries and grant those that meet the criteria Breakthrough Device designation. Officials expect most of the entries to eventually apply for an investigational device exemption, De Novo, premarket clearance (510(k)) or premarket approval application.
"This new effort builds on the success of previous work to take a collaborative approach to promoting medical device innovation and safety, such as the 2012 challenge that led to multiple new approaches to treat life-threatening, end-stage renal disease," Jeff Shuren, MD, JD, director of the FDA's Center for Devices and Radiological Health, said in the press release. "The FDA stands ready to provide significant assistance and expedite premarket review of applications to help bring innovative devices that, if properly instituted, could help those at risk for addiction or treat those who might develop opioid use disorder. We also hope that in turn these novel products may also help pave the way for the development of future products that build on the latest technologies."
On Capitol Hill, meanwhile, lawmakers are seeking to address the issue with legislation that would open the door to more telehealth programs. And they're getting support from the healthcare community.
A dozen organizations have thrown their support behind the Expanding Telehealth Response to Ensure Addiction Treatment (eTREAT) Act, co-sponsored by Sens. Mark Warner (D-Va.), John Thune (R-S.D.), Ben Cardin (D-Md.), John Cornyn (R-Texas), Brian Schatz (D-Hawaii) and Roger Wicker (R-Miss). The bill, targeting telehealth guidelines enforced by the Centers for Medicare & Medicaid Services, aims to remove originating site requirements and facility fees from telehealth programs addressing opioid abuse and other substance abuse disorders.
READ MORE: New NIH Program Eyes mHealth, Telehealth as Pain Management Tools
The bill targets one of the more prominent barriers to improving treatment via telehealth: originating site restrictions. Many Medicaid programs restrict where telehealth services can be delivered, usually to hospitals or clinics, making it difficult for patients who live far away from these locations or who live near locations that fill to capacity quickly. Eliminating this geographic restriction would enable providers to create new programs and services operating out of community centers, doctor's offices or even the patient's home.
In a letter sent to the Senate Finance Committee, 11 groups, including the Healthcare Information and Management Systems Society (HIMSS), American Telemedicine Association and College of Healthcare Information Management Executives (CHIME), said those restrictions "have hindered telehealth use in Medicare as employers and the commercial sector generally have embraced telehealth."
"More than 90 percent of large employers offer telehealth benefits," the letter states. "It's time that Medicare caught up so seniors can also use these tools. By removing the rural and originating site restrictions, the eTREAT Act will expand the number of providers who will treat elderly patients with substance abuse disorder in their own homes through telehealth. In addition, as HHS and CMS consider the new Medicare Advantage telehealth benefit, coverage of behavioral health for substance abuse disorder will be a natural addition if the restrictions are already lifted in fee-for-service."
Also supporting the bill is Health IT Now's Opioid Safety Alliance.
"The Medicare population has among the fastest-growing rates of opioid use disorder and the program remains unacceptably slow in embracing the power of technology to solve this crisis," Joel White, executive director of both the alliance and Health IT Now, said in a separate letter. "We know that telehealth can bridge the gap of distance and stigma by allowing beneficiaries to receive care when and where they need it, but inflexible bureaucratic restrictions are putting that possibility out of reach for too many. This bipartisan legislation will right that wrong and expand access to treatment via telehealth for Medicare beneficiaries struggling under the weight of addiction."
READ MORE: For Addiction Experts, mHealth Has Its Advantages And Drawbacks
The eTREAT Act is one of several bills seeking to expand telehealth and telemedicine use to combat the opioid abuse crisis. Others include: