FDA OKs First Ingestible mHealth Sensor for Medication Adherence
The FDA has approved the first ingestible sensor, contained within a pill, to help track medication adherence. The mHealth treatment is part of the rapidly growing digital therapeutics market.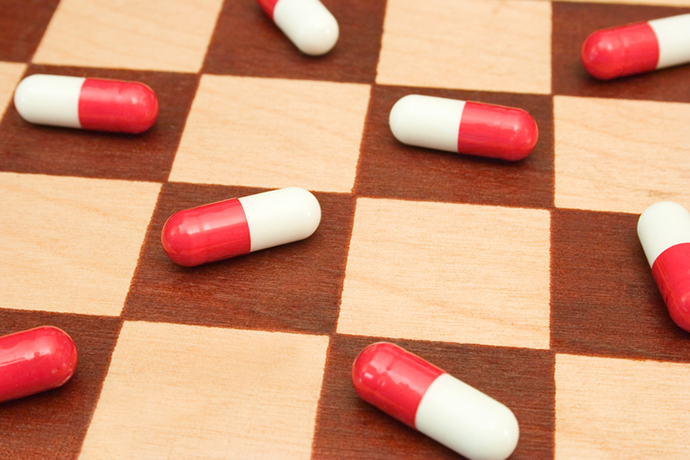 Source: ThinkStock
- Federal regulators have approved the first digestible digital therapeutic, a pill with embedded sensors and an mHealth patch designed to help with medication adherence.
The U.S. Food and Drug Administration announced approval late Monday of Ability MyCite, developed by Proteus Digital Health and Otsuka Pharmaceutical to treat patients with schizophrenia. acute treatment of manic and mixed episodes associated with bipolar I disorder and for use as an add-on treatment for depression in adults.
"Being able to track ingestion of medications prescribed for mental illness may be useful for some patients," Mitchell Mathis, MD, director of the Division of Psychiatry Products in the FDA's Center for Drug Evaluation and Research, said in a press release. "The FDA supports the development and use of new technology in prescription drugs and is committed to working with companies to understand how technology might benefit patients and prescribers."
California-based Proteus is one of the front-runners in the digital therapeutic space, running pilot programs with hospitals that date back to 2012. Along with Otsuka, the company has received investments from, among others, St. Jude Medical, Medtronic and Novartis.
The company's ingestible sensor, about the size of a grain of salt, is embedded in a pill created at a San Jose-based compounding pharmacy (in this case, an aripiprazole tablet.)
When activated after ingestion, the sensor streams information – time taken, activity and heart rate – to a patch worn by the patient, then to the cloud. The data is available to the patient on his or her mobile device, and is shared with the patient's physician. The data can also be accessed on a clinical dashboard by care teams, and aggregated for population health programs.
"Medication adherence is crucial in shaping clinical outcomes," Dr. Clint Purvance, CEO of Lake Tahoe-based Barton Health, told mHealthIntelligence.com in a 2016 interview, at which time the hospital was conducting a pilot with Proteus. "This allows both doctors and their patients to have the best data available to make decisions on a future course of action."
The FDA's approval does come with a warning – a statement on the label that "the ability of the product to improve patient compliance with their treatment regimen has not been shown." It also includes warnings that the drug isn't designed to track ingestion in real-time or emergencies, may adversely affect elderly patients with dementia-related psychosis treated with antipsychotic drugs and patients with dementia-related psychosis, hasn't been proven effective with pediatric patients and may increase the risk of suicidal thinking and behavior in children, adolescents and young adults taking antidepressants.
The ingestible sensor is part of a growing category of mHealth treatments called digital therapeutics, which has come to include mHealth and digital health treatments designed to either enhance traditional therapies or replace them, in some cases replacing medications.
Just last month, a group mHealth companies announced the formation of the Digital Therapeutics Alliance, formed "to broaden the understanding, adoption, and integration of digital therapeutic solutions into mainstream healthcare through education, advocacy, and research."
"Digital therapeutics are at the forefront of a new era in healthcare," Pierre Leurent, CEO of Voluntis, said in a press release unveiled at the Connected Health Conference in Boston, where he was on hand to announce a partnership with the Personal Connected Health Alliance. "As the entire industry prepares for what's next, we are excited to represent digital therapeutics in this rapidly evolving environment, working with regulators, patient advocacy groups, providers, payers and manufacturers."
Along with Voluntis, the group's founding members are Akili Interactive, Propeller Health and WellDoc.
"Digital therapeutics will significantly benefit individuals and communities by improving chronic disease care and treatment," Propeller Health CEO David Van Sickle said in the press release. "DTA actively encourages and supports companies working to develop, trial and market digital offerings with meaningful clinical benefits."