FDA Signals Interest in mHealth Platform for Potassium Screening
The FDA has granted 'Breakthrough Device' status to AliveCor's KardiaK mHealth platform, which is designed to detect dangerously high levels of potassium on one's blood by analyzing ECG readings.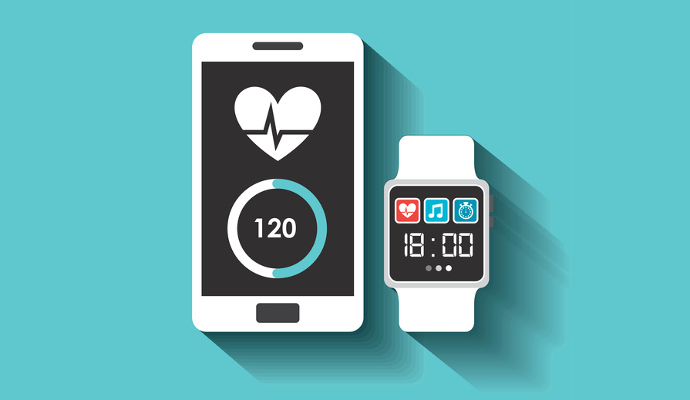 Source: ThinkStock
- Federal officials are showing interest in an mHealth device that can reportedly detect dangerous levels of potassium in a patient without the need to draw any blood.
The U.S. Food and Drug Administration has granted "Breakthrough Device" designation to AliveCor's KardiaK Platform, a digital health tool that's designed to detect hyperkalemia in electrocardiograms similar to those captured by the company's KardiaMobile smartphone attachment and KardiaBand mHealth wearable.
The FDA's designation means the agency will review the telemedicine technology on an accelerated track "given its potential to address unmet medical needs for life-threatening or irreversibly debilitating diseases or conditions."
AliveCor, based in California, wants to integrate the digital health platform into a home testing kit for the nearly 31 million Americans with kidney disease and others in danger of developing hyperkalemia, thereby replacing the traditional office-based and invasive blood test with a simple ECG taken at home.
Among the 500,000 Americans with end-stage renal disease and relying on dialysis, experts have predicted that 40 percent will die from hyperkalemia.
At the American College of Cardiology's Scientific Sessions this past March, AliveCor demonstrated how its connected care platform, using an AI algorithm, could detect hyperkalemia from more than 2 million ECGs and 4 million serum potassium values collected between 1997 and 2014.
"This test, which performed extremely well in our evaluation using millions of ECGs, holds the promise of enabling people to painlessly determine whether a life-threatening and otherwise silent and very treatable condition is present – from the comfort of their own homes and within seconds," Paul Friedman, MD, Chair of the Department of Cardiovascular Medicine and a member of the Mayo Clinic team that co-developed the test, said in a press release. "It may save people's lives, and save the healthcare system dollars."
AliveCor's KardiaBand received FDA clearance in late 2017 as a medical device accessory, the first such accessory to be approved for the Apple Watch.
"The ECG holds a vast amount of information about a person's overall health, and applying machine learning to millions of ECG recordings is an important enhancement to traditional ECG analysis," company CEO Vic Gundotra said earlier that year. "We look forward to continuing to apply deep machine learning techniques to uncover hidden physiological signals in ECGs to improve heart and overall human health."
Ironically, this latest news comes just before Apple is scheduled to unveil new mHealth features for its smartwatch – which may include ECG sensing capabilities.