FDA's mHealth Innovation Program Sees Success in its First Year
The FDA's Expedited Access Pathway (EAP) program, launched in April 2015, is designed to help speed innovative and life-saving mHealth devices to market.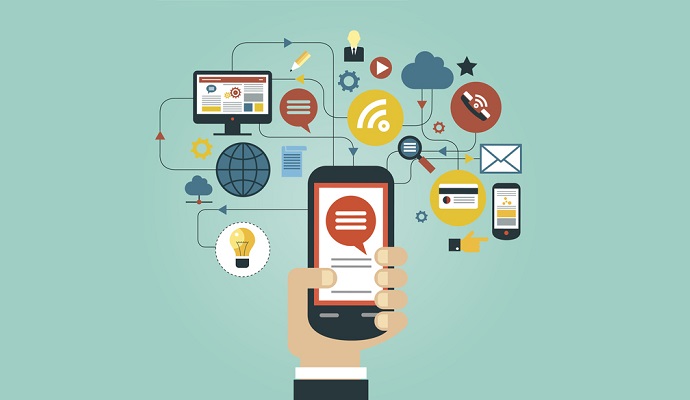 - A year-old FDA program designed to help innovative mHealth companies speed their potentially life-saving products to market has so far accepted more than half of its applicants.
In all, 17 of 29 applications for the U.S. Food and Drug Administration's Expedited Access Pathway (EAP) program, launched last April 15 by the FDA's Center for Devices and Radiological Health, have been approved.
The EAP program is designed for devices that address the toughest conditions and would file a PMA application or de novo request. A device would qualify for the program if no other reliable therapeutic or diagnostic options are available, or the device must be a "breakthrough technology," have important advantages over any alternatives or be in the best interest of patients. To qualify for the program, an applicant must meet three conditions:
The device should treat or diagnose a life-threatening or "irreversibly debilitating" disease or condition;
The device should address an unmet need; and
The company should have a data development plan outlining what will be included in future submissions to the FDA.
FDA officials Jeffrey Shuren, MD, JD, director of Center for Devices and Radiological Health; Erin Cutts, BS, policy lead for the Q-Submission Program (acting) in the center's Office of Device Evaluation; and Owen Faris, PhD, clinical trials director in the center's Office of Device Evaluation, offered up the statistics in a recent blog on the program's one-year anniversary.
"EAP designation requests have included devices for the heart, brain, and kidneys that are manufactured by small start-up companies and large corporations," they wrote. "We expect that our resources and focus on these promising technologies under the EAP program will allow them to be evaluated and enter the market more quickly, therefore providing options to the patients who need them most."
As outlined by the Regulatory Affairs Professionals Society, other conditions for inclusion in the program are as follows:
Premarket (clinical or non-clinical) data demonstrate that the probability of serious harm is low;
Postmarket patient exposure to the device prior to the required submission of postmarket data to FDA will be small;
The sponsor has a proven track record of a robust quality system;
A Data Monitoring Committee (also called Data and Safety Monitoring Board) will be used in the postmarket study to evaluate adverse events;
User training to help mitigate the probable risks of the device, which is described in the proposed labeling for the device;
The sponsor will provide patient labeling;
There is valid scientific evidence to demonstrate that the intended patient population is willing to tolerate the probable harm of the device in light of the level of uncertainty about the probable benefits and/or probable risks of the device;
There is a high likelihood that postmarket surveillance can quickly identify instances of serious patient harm;
There is a high likelihood that the required postmarket data collection will be completed in a timely manner; and
The proposed postmarket data study is well-designed and feasible, taking into account the likelihood that patients will participate in the study once the device has been approved.
Among the companies admitted into the EAP program were Avita Medical, whose ReCell device is designed to help clinicians regenerate skin cells, or Regenerative Epithelial Suspension, for wounds at the point of care in about 30 minutes; ALung Technologies, whose Hemolung Respiratory Assist System is designed to remove carbon dioxide directly from the blood of patients with acute respiratory failure, such as COPD; and CVRx, whose Barostim neo device is designed to help improve blood flow regulation in patients with chronic heart failure or resistant hypertension.
Just last month, Lungpacer Medical received an EAP designation for its Diaphragm Pacing System, an intravenous catheter-based phrenic-nerve-pacing system designed to help patients who are struggling to wean off of mechanical ventilation.
According to company officials, some 30 percent of patients on ventilators are categorized as 'difficult to wean,' and about 10 percent require prolonged weaning periods greater than seven days. Ventilator-dependent patients account for 40 percent of total ICU patient-days, become the most expensive patients in North American hospitals and have a seven-times-greater chance of dying.
Dig Deeper:
FDA Recognizes Medical Devices in Health IT Infrastructure
FTC Creates Tool to Help Developers Find mHealth Regulations