Feds to Probe Improper Telehealth Reimbursements Under Medicare
The Office of the Inspector General is investigating whether providers are collecting reimbursements for telehealth services to Medicare Part B members who don't meet originating site requirements.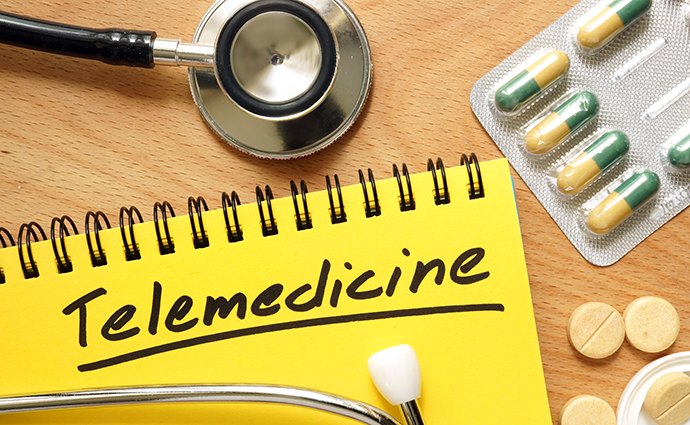 Source: ThinkStock
- Federal officials are investigating whether physicians are receiving improper reimbursements for telehealth under Medicare Part B guidelines.
The Health and Human Services Department's Office of the Inspector General (OIG) will be checking to see whether healthcare providers are providing telehealth services to Medicare Part B patients at an approved originating site.
The Centers for Medicare and Medicaid Services (CMS) defines an eligible originating site for Medicare patients as the practitioner's office or a "specified medical facility," such as a hospital, clinic or, in some cases, a federally qualified health center. That definition doesn't include the patient's home or office, or other rural sites.
"Medicare Part B covers expenses for telehealth services on the telehealth list when those services are delivered via an interactive telecommunications system, provided certain conditions are met (42 CFR § 410.78(b))," the OIG notice reads. "To support rural access to care, Medicare pays for telehealth services provided through live, interactive videoconferencing between a beneficiary located at a rural originating site and a practitioner located at a distant site. An eligible originating site must be the practitioner's office or a specified medical facility, not a beneficiary's home or office. We will review Medicare claims paid for telehealth services provided at distant sites that do not have corresponding claims from originating sites to determine whether those services met Medicare requirements."
The telehealth probe was included in a list of federal audits, including a well-publicized investigation into some $729 million paid out in incentives to healthcare providers who did not meet Meaningful Use requirements for EHR adoption.
READ MORE: mHealth Companies Fined for Medicare Fraud on Wearable Monitors
The "originating site" debate in telemedicine has a long and colorful history. Digital health advocates have argued that a telemedicine platform won't truly help providers deliver meaningful care to patients unless those patients are allowed to receive care in their homes and other sites. Opponents, meanwhile, have argued that quality of care can't be ensured – and the patient's well-being might even be put in danger – when the patient is at a distant, unapproved site.
The issue may have best been illustrated this past year in Arkansas.
State officials initially OK'd new telemedicine rules in 2016 that allowed physicians to treat patients through telehealth as long as the originating site was a healthcare setting, such as a hospital, clinic, doctor's office or the home of a patient with end-stage renal disease.
That restriction drew a firestorm of complaints from large businesses like Wal-Mart and trucking company J.B. Hunt. They argued that consumer-facing telehealth programs and telehealth-friendly health plans only work when the consumer or member can access healthcare on a mobile device or computer, at home or in the office or in other locations.
Eventually, the state passed an emended telemedicine bill this year that removes those "originating site" restrictions.
READ MORE: GAO Report: Telehealth Troubles Tied to Reimbursement Barriers
CMS has come under criticism for its strict interpretation of a "rural" location for originating sites, which affects how a telehealth program might qualify for reimbursement. In early 2016, a coalition of groups, including the American Hospital Association, American College of Physicians and National Coalition on Health Care, lobbied the Senate Finance Committee to relax its restrictions to expand telehealth to more populations.
"Comprehensive changes to the telehealth statute – such as eliminating the geographic location and practice setting 'originating site' requirements and removing restrictions on covered services and technologies (including store-and-forward technology and remote patient monitoring) – are needed to realize fully the promise of telehealth for Medicare beneficiaries," The AHA wrote in its letter to the Senate Finance Committee and its Chronic Care Working Group (CCWG), in which it noted that more than half of the nation's hospital are now using telehealth technology.
More recently, several bills currently before Congress – including the CHRONIC Care Act of 2017 – seek to have CMS expand the list of eligible originating sites to include the patient's home.
Another bill, the Veterans E-Health & Telemedicine Support (VETS) Act of 2017, takes aim at restrictions in telehealth access for veterans. Under current law, healthcare providers can use telemedicine and mHealth to treat veterans, but when care is delivered across state lines, both the doctor and the patient have to be in federal facilities. The VETS Act would remove that barrier, enabling veterans to access telehealth in their homes or other locations.
Last year, the Department of Defense expanded the list of locations for military members receiving care to include the patient's home, as well as any "other patient location deemed appropriate by the treating provider."
READ MORE: Examining the Rocky Road to Telehealth Parity
"A 'visit' no longer necessarily requires that a patient physically see their provider in person," Jonathan Woodson, MD, the Assistant Secretary of Defense for Health Affairs for the U.S. Department of Defense, announced in a memorandum issued in February. "Enrollees have the option of receiving care from their primary care provider through multiple means – in-person visits, secure messaging, telephone consults, nurse advice line, behavioral health visits within the medical home, clinical pharmacist consultations and telemedicine visits between patients and providers located at separate military treatment facilities."