Fitbit Makes a Mobile Health Connection With New Smartwatch Apps
Fitbit unveils several new mobile health apps for its Ionic and Versa smartwatches, continuing recent efforts to give the company more of a digital health presence and convince providers to jump on the platform.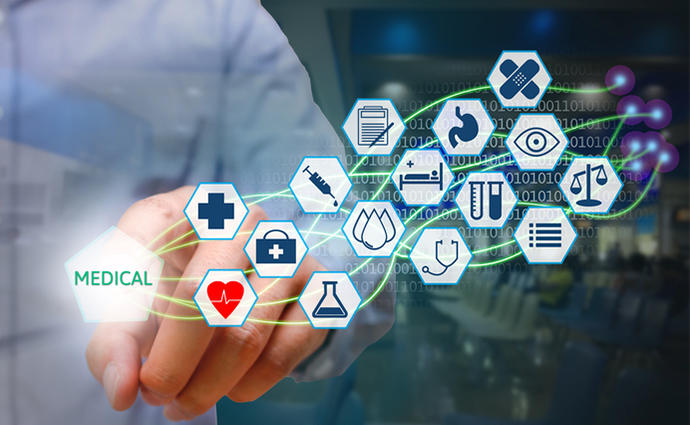 Source: ThinkStock
- Fitbit is beefing up the mHealth capabilities of its smartwatch.
The developer of the nation's most popular fitness tracker is continuing its push to combine direct-to-consumer technology with clinical validation in the Ionic, which came out last October, and the Versa, which started shipping just a few months ago. Officials this week unveiled eight mobile health apps, including two focused on diabetes management and one on oncology care.
"Smartwatches provide a powerful platform to deliver important health tools that help our users manage conditions more conveniently than ever before," company CEO James Park said in a press release. "With these apps and clock faces, we continue to deliver on our promise to bring important health information to the wrist."
Built on Fitbit's SDK, the apps are:
Diplomat Pharmacy, which enables users to access their oncology care management platform, including medication and prescription reminders;
Sickweather, which charts local outbreaks and illnesses based on the user's location;
Dexcom, available later this year, which will display blood glucose data from the Dexcom continuous glucose monitoring (CGM) digital health platform;
One Drop, which displays blood glucose data from the One Drop digital health platform;
Limeade, an employee engagement app that integrates well-being, engagement, inclusion, aggregation and social recognition tools, including quick surveys and daily tips to help improve well-being;
Go365 by Humana, a wellness program that includes personalized activity tracking, support and rewards like e-gift cards, fitness gear, and charitable donations;
Walgreens, which allows users to locate their nearest Walgreens pharmacy, view Balance Rewards points, and save money on Walgreens purchases; and
Fitabase, which allows users to share their data with research programs.
Officials said these apps will join others in the Fitbit Gallery, which includes: Air Index, Blood Donor, Pill Tracker and Water Logged.
The apps and other recent news continue a trend toward digital health for Fitbit, which has seen revenues drop as it tries to pivot toward more mHealth integrations. Park noted during a recent Q1 earnings call that the company is putting more emphasis in its smartwatches, which accounted for 30 percent of that quarter's revenues.
Just a few weeks ago, Fitbit announced a partnership with Google to push patient data from the company's wearables into the electronic health record through the new Google Cloud API.
"Working with Google gives us an opportunity to transform how we scale our business, allowing us to reach more people around the world faster, while also enhancing the experience we offer to our users and the healthcare system," Park said in a press release. "This collaboration will accelerate the pace of innovation to define the next generation of healthcare and wearables."
"At Google, our vision is to transform the way health information is organized and made useful," added Gregory Moore, MD, PhD, Vice President of Healthcare at Google Cloud. "By enabling Fitbit to connect and manage key health and fitness data using our Google Cloud Healthcare API, we are getting one step closer to this goal. Together, we have the opportunity to deliver up-to-date information to providers, enhancing their ability to follow and manage the health of their patients and guide their treatment."
The partnership will be particularly useful for people with chronic conditions. In February, Fitbit announced plans to acquire Twine Health, which develops online coaching tools for people with chronic conditions and to help in lifestyle interventions like weight loss and smoking cessation.
Combined, the announcements position Fitbit as a more active player in the clinical space, with tools and technology designed to appeal to the provider as well as the patient.
"With our strong consumer engagement, cross-platform compatibility, and intuitive software and services we have become a wearable partner of choice for leaders across the healthcare industry," Park said. "Together, we aim to inspire positive behavior change that can ultimately improve health outcomes and reduce costs."