Florida Cuts Telemedicine Out of New Medical Marijuana Law
Florida lawmakers have passed legislation that prevents doctors from using telemedicine to prescribe medical marijuana. Other states are mixed on how telehealth can be used in consults or prescriptions.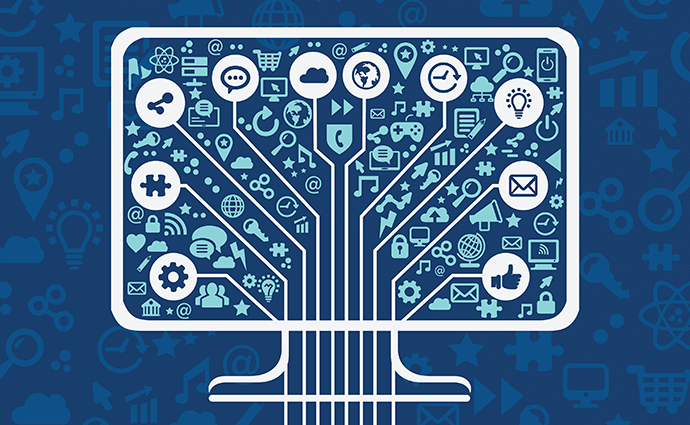 Source: ThinkStock
- Florida lawmakers have passed legislation that prevents doctors from using telemedicine to issue a prescription for medical marijuana.
The rule, part of 80 pages of legislation passed by lawmakers during a special session on June 9, requires that Sunshine State doctors who want to issue a medical marijuana prescription must first "(conduct) a physical examination while physically present in the same room as the patient and a full assessment of the medical history of the patient."
With some 29 states and Washington D.C. allowing medical marijuana (eight states have legalized marijuana for both medical and recreational uses), state officials are looking to control how the drug is prescribed and distributed, including through telehealth. In a survey last year by the Federation of State Medical Boards, encompassing 57 of the 70 state medical and osteopathic boards across the US, medical marijuana was listed as the fifth most important issue facing these boards – while telehealth topped that list.
The groundswell of support across the nation for marijuana use – four states legalized recreational marijuana in the November 2016 elections and another four approved ballot measures legalizing medical marijuana – has also given rise to telemedicine platforms designed to connect users with prescribing doctors and dispensaries. Nationally, the medical marijuana industry is expected to pull in more than $10 billion by the end of 2017.
"Marijuana doctors are in a position to cut costs and save time, making their practice more profitable," MarijuanaDoctors.com, a New York-based company launched in September 2010, stated in a press release. "The telemedicine portal provides physicians with calendaring abilities, a patient verification service, and a vital patient symptom tracker. Telemedicine medical marijuana doctors also have unlimited access to a recommendation generator for each legal medical marijuana state, with the added ability of being able to acquire a digital upload of the patient's driver's license, and digital signature, as well."
READ MORE: The Evolving Role of mHealth in Medication Management and Adherence
Some states, like Washington, Arkansas, Illinois and Colorado – the first state to legalize recreational marijuana use - have enacted legislation requiring in-person exams or amended their telemedicine rules to specifically prohibit marijuana. Maine legislators are also considering a bill that would prohibit the use of telemedicine for medical marijuana consults.
In other states, there's some confusion over what can and can't be done.
"Even in states that allow telemedicine-based examinations for medical marijuana, providers should keep in mind that the examination for the condition for which medical marijuana is being recommended must be an appropriate prior examination and meet the standard of care," Thomas B. Ferrante and Nathaniel M. Lacktman, of the Foley & Lardner law firm, wrote in a recent blog.
No such restrictions are on the books in New York, where roughly 800 healthcare providers are certified to prescribe medical marijuana. With the state passing a law in 2015 to enable telemedicine consults without a prior in-person exam, some doctors are now turning to telemedicine to connect with hard-to-reach patients.
"Telemedicine is not only a matter of convenience but rather is of particular importance to homebound and rural area patients suffering from life-threatening and debilitating disease, like cancer and ALS," Ari Hoffnung, chief executive of Vireo Health of New York and president of the New York Medical Cannabis Industry Association, recently told the Albany Times Union.
READ MORE: The Benefits and Challenges of Telehealth for Specialists
California, which legalized medical marijuana in 1996, takes a more lenient approach. Researchers have estimated that one in 20 residents has tried the drug since then, helping to create a multi-million-dollar industry.
"The initial examination for the condition for which marijuana is being recommended must be an appropriate prior examination and meet the standard of care," the state's statute cites. "Telehealth, in compliance with Business and Professions Code section 2290.5, is a tool in the practice of medicine and does not change the standard of care."
Florida Gov. Rick Scott is expected to sign SB 8A and SB 6A, which together comprise Article X, section 29 of the Florida Constitution, added after voters last November approved Amendment 2, expanding the medical use of marijuana for qualifying patients.
Some in Florida have criticized the new legislation as being too restrictive, especially in its telemedicine ban. One advocate who helped Florida pass its medical marijuana bill last year told the Florida Sun-Sentinel the new law "effectively negates the votes of over 6 million Floridians."
"The fact that there's no smoking of the product, there's no edibles, there's no vaporizing, I think when people passed medical marijuana they believed that would be the delivery," State Rep. Lori Berman, D-Lantana said during deliberations earlier this year on the proposed bill.
READ MORE: Physician Perspectives on Benefits of mHealth Adoption, Use
She called the telemedicine ban "another burden" for bedridden patients who don't have easy access to a doctor.
Regardless of state laws, Lacktman cautions that providers have to be very careful about dealing with marijuana.
"It is also important to note federal law still criminalizes the possession, use, and sale of marijuana," he wrote in his recent blog. "The new Florida law does not immunize violations of such federal law or any non-medical use, possession, or production of marijuana."