Florida Dumps Telehealth Bill, Leaving Some Questions Unanswered
Florida's Legislature has failed to pass a proposed bill that would have clarified telehealth and telemedicine guidelines. That inaction could leave some providers uncertain as to how to use connected care technology.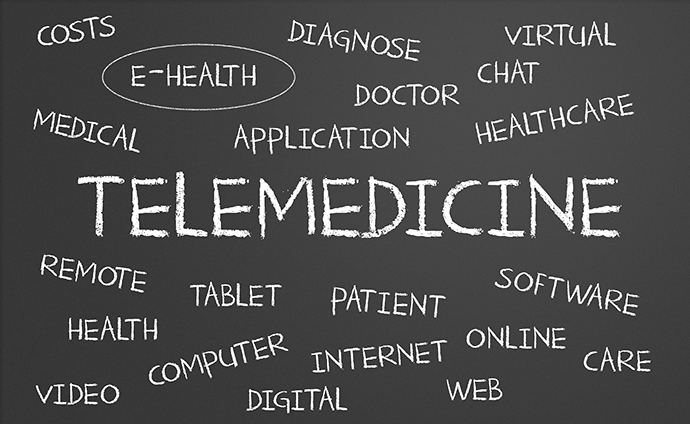 Source: ThinkStock
- Florida lawmakers have failed to pass a bill that would have clarified guidelines for telemedicine and telehealth, leaving certain healthcare providers in the Sunshine State uncertain as to how to use connected care platforms.
Senate Bill 280, filed last year by State Sen. Aaron Bean, died in committee this year. The bill would have set in stone many of the recommendations of the Florida Telehealth Advisory Council, which issued a report in late 2017 that, among other things, defined "telehealth," established payment and coverage conditions for payers and encouraged asynchronous (store and forward) telehealth and remote patient monitoring under the state's Medicaid program.
Florida's current telemedicine guidelines were passed by the state Legislature in 2016. Included in House Bill 7087 were general guidelines and definitions for telehealth and telemedicine, as well as a mandate to create the Florida Telehealth Advisory Council, which would issue a report within a year designed to improve and clarify telehealth regulations, including reimbursement.
Bean's bill didn't adhere fully to the council's recommendations. It did not require health plans to cover services delivered via telehealth if those same services are covered when provided in person, nor would it have required payers to reimburse providers for telehealth services at equivalent rates. But it would have authorized any licensed healthcare provider to provide via telehealth any services they provide in person, without the need for an in-person examination or a review of the patient's medical history.
The telehealth task force's work is now in limbo. And the Legislature's failure to pass Bean's bill leaves in question how certain healthcare providers should establish a doctor-patient relationship to use telehealth when treating a new patient.
Morris H. Miller, an attorney with the Holland & Knight law firm, says the issue particularly affects group practices that might use a telemedicine platform to treat patients.
According to Miller, the Florida Patient Self-Referral Act of 1992 generally prevents providers in a group practice from referring patients to other providers in the practice unless they meet the conditions of an exemption.
"One of those conditions is that a physician's referrals must be for healthcare items or services that are prescribed or provided solely for the group practice's own patients," Miller writes in a recent Mondaq article. "In order for a person to be a 'patient of a group practice,' the group practice must provide the person a physical examination, evaluation, diagnosis and development of a treatment plan (if medically necessary) by a physician who is a member of the group practice. This requirement presents a dilemma for a group practice if a person who is not yet an established patient of the group practice contacts, or is referred to, the group practice via telemedicine technology."
"The issue is whether the 'physical examination' requirement means that a person must be physically located in the same place as the physician when the physician conducts the initial physical examination," Miller continues.
The state's current telemedicine guidelines, Miller says, don't make things any clearer.
According to the Florida Board of Medicine's telemedicine rule, he says, a physician can establish a doctor-patient relationship through telemedicine, but it doesn't clarify whether a physical examination is required.
"However, the rule prohibits a physician from providing treatment recommendations via electronic or other means, unless certain conditions have been satisfied, including a documented patient evaluation that includes a history and physical examination to establish the diagnosis for which any legend drug is prescribed," Miller writes. "The telemedicine rule also states that the same standard of care applies to the diagnosis and treatment of a patient, regardless of whether the physician examines and treats the patient through telemedicine or in person."
"The rule arguably implies that, if a physician is able, via telemedicine, to observe, evaluate and communicate with a patient sufficiently to meet the standard of care for the diagnosis and treatment of the patient's particular condition, then the physician should be permitted to conduct and act upon an examination of the patient via telemedicine," Miller concludes.
Miller says Senate Bill 280 would have made it clear that providers can use telemedicine to establish the doctor-patient relationship. Absent that guidance, providers in group practices don't have a clear picture on what they can and can't do.