For Small Hospitals, Telemedicine Can Be a Game-Changer in the ED
A University of Iowa analysis of Avera Health's telemedicine network finds that a connected care platform helping smaller hospitals coordinate ED care not only reduces expenses, but improves the quality of life for staff.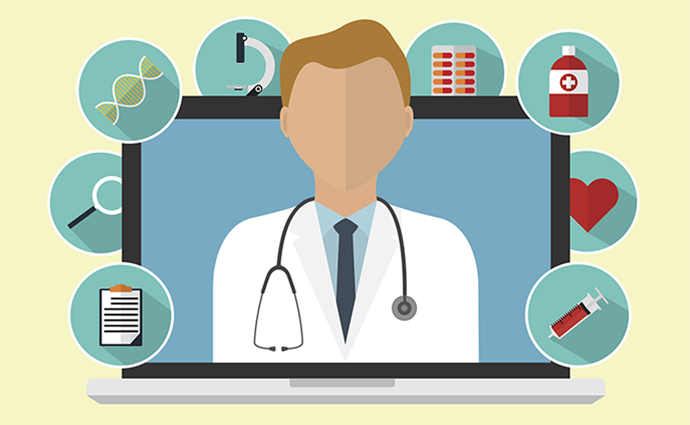 Source: ThinkStock
- Rural hospitals who use telemedicine to improve care management in their Emergency Departments not only save money and preserve limited resources – they also boost staff morale and make it easier to hire new talent.
That's the gist of a study conducted by Marcia Ward, a professor of health management and policy in the University of Iowa's College of Public Health and included in December's all-telehealth issue of Health Affairs.
Ward focused her research on 19 hospitals in the South Dakota-based Avera Health system. The smaller hospitals, scattered throughout Iowa, Minnesota, North Dakota, South Dakota and Nebraska, are part of a hub-and spoke telemedicine network that draws on larger health systems to provide virtual care support and coverage for on-site staff.
With the nation's estimated 1,400 rural hospitals looking to stay afloat in a challenging economic environment, connected care networks like Avera's are part of a growing trend. Rural critical access hospitals – the spokes - see the virtual care platform as means of augmenting limited resources, keeping their patients in the community and reducing transfers. Larger health systems, which serve as the hub, use the network to extend their reach, develop new business lines and reduce transfer and ED traffic that might strain their own resources.
A telemedicine platform is particularly helpful in EDs, where the need for skilled care coverage can be sudden and happen at any time. That's also where small hospitals, which have smaller staffs and rely on local primary care physicians to fill in the gaps, struggle to make ends meet.
Up until 2013, hospitals were required to staff their EDs with a physician 24 hours a day, either on site or on call. In 2013, the Centers for Medicare & Medicaid Services adjusted that requirement to allow rural hospitals to use advanced practice providers, such as a physician assistants and nurse practitioners, as long as physicians could be summoned via telemedicine in an emergency.
Ward's research illuminated how much that network helps smaller hospitals.
According to her study, hospitals using a telemedicine platform increased the number of hours they could replace physician coverage with advanced practice coverage to an average of 17.1 hours a day within three years, while two of those hospitals created 24-hour-a-day coverage.
As a result, those hospitals saved an average of $117,000 a year in salaries. By comparison, hospitals in the network who continued to staff their EDs around the clock with physicians saw their salary costs rise $138,000 a year, on average.
"The study finds that expanding options for provider coverage to include telemedicine in some rural emergency departments has noticeable benefits," Ward said in a story published by the University of Iowa. "This supports the viability of critical access hospitals at risk of closing and leaving their communities without local emergency care."
Aside from the financial benefits, the telemedicine platform also helped rural hospitals to improve staff satisfaction.
According to Ward, hospitals using telemedicine can reduce stress on their physicians by giving them less ED duties. This, in turn, creates a better work-life balance, reduces burnout and staff departures and serves as an incentive for hiring new staff.
Roughly two years ago, the University of Mississippi Medical Center – the state's only Level 1 trauma center – took a closer look at how its Tele-Emergency Care platform helped both UMMC and the smaller hospitals tied into the platform.
The study of 15 of the state's hospitals using the platform to treat some 500,000 patients saw a 25 percent reduction in a hospital's staffing costs, while the hospitals saw a 20 percent increase in admissions – patients who would have been transferred to UMMC for ultimately non-serious issues, depriving the local hospital of revenues and taxing UMMC's resources.
Another study focused on one hospital, and found that of 884 cases treated on the telehealth platform, 208 patients were admitted to the hospital, 68 were transferred to UMMC and 608 patients were treated and sent home. In all, the hospital saw 101 extra patient admissions in just one quarter.
"It's had a huge impact" on both UMMC and the dozens of rural hospitals around the state, says Tearsanee Davis, lead nurse practitioner at UMMC's Center for Telehealth.