FTC Urges State Legislators to Rethink Ocular Telehealth Ban
The Federal Trade Commission is urging Washington state lawmakers to reconsider a proposed bill that would prevent the use of ocular telehealth and telemedicine to conduct eye exams and issue prescriptions.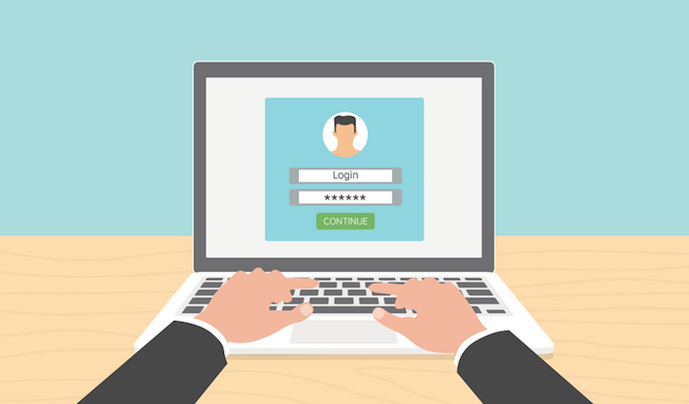 Source: ThinkStock
- The Federal Trade Commission is wading into the ocular telehealth battle, now being fought in Washington.
The agency has come out against Substitute Senate Bill 5411/HB 1473, which, if adopted, would require optometrists and ophthalmologists in the Pacific Northwest state to conduct eye exams in person before issuing prescriptions for contact lenses or glasses.
In an 11-page letter to State Rep. Paul Graves, The FTC argues that the proposed bill would unfairly restrict the consumer's ability to access eye care services and raise the cost of eyeglasses and contact lenses. It would also, the agency said, mandate a comprehensive eye exam regardless of whether one is needed, and "could override the judgment of a vision care provider who otherwise would have concluded that the standard of care could be met with more limited services, either in-person, or if allowed, by telehealth."
"By requiring an in-person, comprehensive eye examination for all corrective lens prescriptions, the Bill would restrict the use of innovative telehealth eye care technologies, and also could require examinations that are more extensive and costly than necessary," the FTC said.
The debate over using telehealth or telemedicine to conduct eye exams and issue prescriptions is being waged in several states. It pits state legislators and some medical boards and clinicians against a growing cadre of practitioners using telehealth and online eye care companies like Opternative, Warby Parker, Simple Contacts and 1-800-CONTACTS who say an online platform is as safe as an in-person exam and is much less expensive for the consumer.
READ MORE: Store-and-Forward Telemedicine Services Expand Connected Health
In January, a U.S. District Court in South Carolina rejected a lawsuit filed by Chicago-based Opternative against the state's Eye Care Consumer Protection Law, passed in 2016, which states that a prescription for glasses or contact lenses can't be based "solely on the refractive eye error of the human eye or be generated by a kiosk," essentially ruling out telemedicine-based eye exams.
Opternative and The Institute for Justice, a Libertarian law firm representing the company, had argued that the law is "protectionist legislation and unconstitutional," and have vowed to appeal.
Among those supporting restrictive legislation is the American Optometric Association, which issued a statement following the South Carolina ruling.
"This ruling puts the health and safety of patients ahead of the for-profit business interests of Opternative," Barbara L. Horn, OD, the AOA's vice president and a practicing doctor in Myrtle Beach, S.C., said in a press release. "The court's determination reinforces the critical role of family eye doctors serving communities across the state and demonstrates that supporters of the Eye Care Consumer Protection Law are working to protect the wellbeing of patients."
"In-person, comprehensive eye exams are the gold standard when it comes to protecting and preserving patients' eye and vision health," added Christopher J. Quinn, OD, the AOA's president. "AOA, SCOPA and doctors of optometry across the country will continue to advocate for our patients and their health."
READ MORE: Is Project ECHO the Telemedicine Model That Healthcare Is Missing?
In Pennsylvania, a bill establishing telemedicine guidelines for insurance coverage had included language that would have prevented the use of "an automated computer program used to diagnose or treat ocular or refractive conditions." But that language was taken out of the bill, which now awaits a vote in the state Senate.
In Rhode Island, two bills calling for an in-person eye exam before any use of telehealth were scuttled for further review last year, while Connecticut legislators passed restrictive legislation.
In Indiana, a bill had been introduced last year to remove restrictions placed on ocular telehealth that were included in a bill passed in 2016, but that bill died with the end of the year. Its sponsor, State Rep. Cindy Kirchhofer, had argued that Indiana residents have a difficult time accessing healthcare services, due to a shortage of available providers and difficulties finding the time to visit a doctor.
"We all know that we have an access to healthcare services problem in Indiana," she told Indiana Public Media. "So, in some parts, finding a healthcare provider is difficult in rural areas."
Washington's bill, originally introduced in 2017 and currently before the Senate's Rules Committee, specifically argues against the use of telemedicine technology for eye exams.
READ MORE: Leveraging Primary Care Telehealth for Convenience and Quality
"The legislature recognizes that health care consumers, including eye health care consumers, can benefit from developments in technology that offer advantages such as increased convenience or increased speed in delivery of services," the bill reads. "However, the legislature also recognizes that such consumers can be misled or harmed by the use of developments in technology that are not properly supervised by competent health care providers."
It argues that practitioners using telemedicine are separated from their patients and are therefore no able to ensure that important data is collected properly or accurately. It further argues that a telehealth platform might not be able to catch serious eye health issues that a comprehensive, in-person exam would detect.
"Therefore, the legislature has concluded it is imperative that consumers be protected from improper or unsupervised use of technology for purposes of obtaining a prescription for corrective lenses or obtaining any other diagnosis or assistance, without unduly restricting the development and implementation of technology that can provide genuine benefits to consumers," the bill states.
The AOA has also responded to the Washington debate. In a statement to Primary Care Optometry News issued after the FTC's letter was made public, Quinn said the group's primary focus is on patient safety.
"The AOA recognizes that technology can help doctors of optometry advance patient care; however, safeguards must be in place to ensure that patient health and safety are not compromised by claims that in-person care is unnecessary, and that care rendered via telehealth technology be held to the same standards as in-person visits," he wrote. "It is critical that patient safety must be considered at both the federal and state level. It's the inaction on enforcement of Federal patient safety laws that is resulting in state after state having to enact basic, common-sense safeguards. The AOA and state associations will continue to be an active resource on technology, quality care standards and false product claims for the government officials who do not want to see public health placed needlessly at risk."
In its letter, the FTC urges Washington legislators to rethink their strategy.
"To ensure that the benefits of competition in the provision of vision care services are fully available to Washington state consumers, we suggest that the legislature consider the goals of the proposed legislation, and whether an inflexible in-person, comprehensive examination requirement is necessary to achieve those goals," the letter concludes. "As part of that analysis, we encourage the legislature to consider whether legitimate health and safety justifications support the proposed restrictions, or whether allowing licensees to decide the nature of the examination and whether and under what circumstances to use telehealth would better promote competition and access to safe and affordable care."