Garmin Gives Its mHealth Wearables a Connected Health Platform
The Swiss company is partnering with Fitabase to give its line of mHealth wearables a connected health platform, from which clinical and research programs can draw digital health data.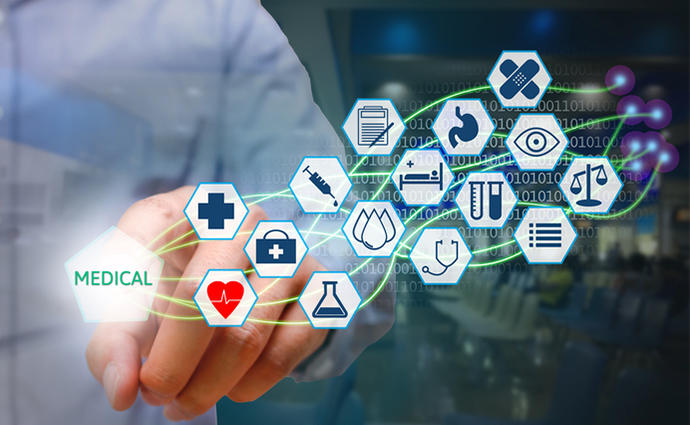 Source: ThinkStock
- Garmin has signed a partnership to integrate its mHealth wearables with a digital health platform for clinical research, putting the Swiss company on line to compete with Fitbit and Apple for connected health projects.
The company will be working with Fitabase, a San Diego-based research company known for its work with Fitbit, to integrate digital health data from its wearables. Fitabase has reportedly worked with more than 150 academic and clinical partners on some 500 digital health projects.
Officials say the partnership will help supply healthcare providers and researchers with data taken directly from wearables, rather than relying on users to send in that data. That integration aims to give providers a much objective view of the user's daily life.
"Much of today's research is based on episodic health data or patient memories," Travis Johnson, Garmin Heath's global product lead, said in a press release. "The objective is that continuous data from Garmin wearables provides researchers a comprehensive window into activity, heart rate, sleep, and even pulse ox data that may help to better understand the relationship between lifestyle behaviors and health outcomes."
Among those using Garmin devices on the Fitabase platform in a research study is Signe de Place Knudsen, a PhD Fellow in the Department of Biomedical Sciences at Denmark's Copenhagen University. Her research focuses on how physical activity during pregnancy affects maternal and child health.
"We are incredibly excited to work with Fitabase and Garmin to capture novel endpoints for our project aimed at improving the health of mothers and children," she said in the press release "Using friendly consumer devices paired with powerful research tools will make a significant impact on supporting the needs of our research."
The market so far has been dominated by Apple, with its ResearchKit and HealthKit platforms and newly enhanced Apple Watch 4, and Fitbit, which is involved in hundreds of clinical and research programs and recently unveiled the Fitbit Care platform for providers, businesses and health plans.
Garmin has made some noise in the space as well. The company has been working with Medtronic to combine its vivofit series activity trackers with the Medtronic Care Management Services (MCMS) RPM platform through the Garmin health software development kit. And this past May, the University of Kansas Medical Center launched a program to study how Garmin's mHealth wearables could be used in mobile health programs.
"Wearables have already increased the public's awareness of activity levels while awake," Suzanne Stevens, MD, a Clinical Assistant Professor of Neurology at KU, said in a press release. Stevens is working with Catherine Siengsukon, PhD, an Associate Professor of Physical Therapy and Rehabilitation Science, to study "how a wearable equipped with optical sensors could be used to detect sleep apnea and provide a lower cost alternative to an overnight sleep center evaluation."
"This research helps us better understand how wearables can do the same while asleep, helping to detect sleep apnea, which left untreated can affect mood, memory, trigger heart arrhythmias, heart attacks and even strokes," she added.