Giving Wearables a Place in the Patient Record
Carolinas HealthCare's new app platform enables patients to bring their health and fitness devices into the care management plan.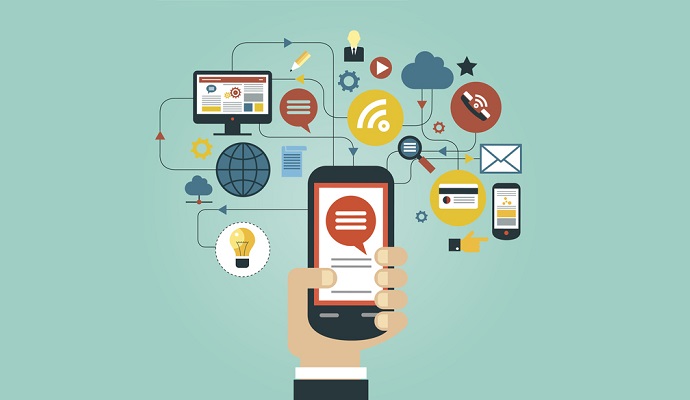 - Carolinas HealthCare is meeting the wearables craze head-on with an app platform designed to bring health and wellness data into the care team conversation.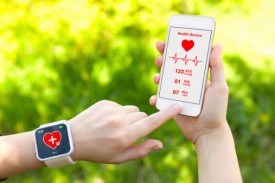 The Charlotte, N.C.-based health system has launched two apps that enable consumers to download data from more than 70 mobile devices, including fitness trackers, blood pressure cuffs, scales, heart rate monitors and blood glucose meters. While the first app was aimed at the consumer market, the latest version – MyCarolinas Tracker – targets patients, and allows them to bring that data into their conversations with the health system.
Craig Richardville, the health system's chief information officer, says the app platform "represents a strong desire to enhance patient engagement (as well as) create some accountability for the patient" in care management plans.
"Our app is basically just an aggregator of all the information you've already entered," he added. "What this does is give it context and make it more meaningful."
And that came with the second iteration. While the first app, available on the App Store and Google Play, garnered interest from as far away as Seattle and the Virgin Islands, it offered little benefit to the health system. With MyCarolinas Tracker, that information is not only collected, but stored in the patient's portal and organized so that the patient can share it with family members, caregivers and other members of the care team.
And while it's stored separately from the electronic health record, Richardville said that data can be pulled into the patient's interactions with the health system. It could be used by clinicians with the patient's consent.
"It's an evolution," says Richardville. "This is just one small part of the whole 360-degree view of the patient. This adds value … to the patient's health and wellness or care management program. It creates engagement and accountability."
"It's one thing to collect all your steps on your phone," Greg Weidner, MD, medical director of the Carolinas HealthCare System Proactive Health group, said in remarks accompanying the release of the MyCarolinas Tracker app earlier this month. "It's quite another to provide the clinical explanation and connection to the provider. With this tool, our care managers can see what's going on with the patient in between visits. We have a better sense of what's going well and what areas need extra attention."
Carolinas HealthCare is generally considered to be the first health system in the country to launch an app that collects data from a wide variety of consumer-facing wearables, but it isn't the only health system looking at wearables. Several large healthcare providers, from Ochsner Health in New Orleans to nearby Duke University Health, are launching projects that pull in data from Apple's HealthKit and ResearchKit app platforms; others are launching programs focused on one specific wearable, such as the FitBit or Apple Watch.
Richardville says Carolinas HealthCare chose to make its platform as generic as possible to reach a wide range of consumers, and to give patients the opportunity to interact on their own terms. That's an important point to consider in light of an Accenture survey released earlier this year that found only about 2 percent of the nation's hospitals are designing and using apps that appeal to their patients.
While promoting patient engagement efforts, he says, it also reinforces the health system's population health initiatives. He expects those programs to flourish in the future as the health system adds more functionality, more devices and more analytics.
"These health and wellness devices are already a part of everyday life for so many people," Richardville says. "We want to (tap into that routine) in a way that makes it convenient for them … and easy for them to (communicate) with us."