Health System Executives Are Optimistic About Telehealth, mHealth
Executives from the nation's largest health systems see a bright future for telehealth and mHealth, according to a UPMC survey. But reimbursement issues and reliability concerns will slow progress for now.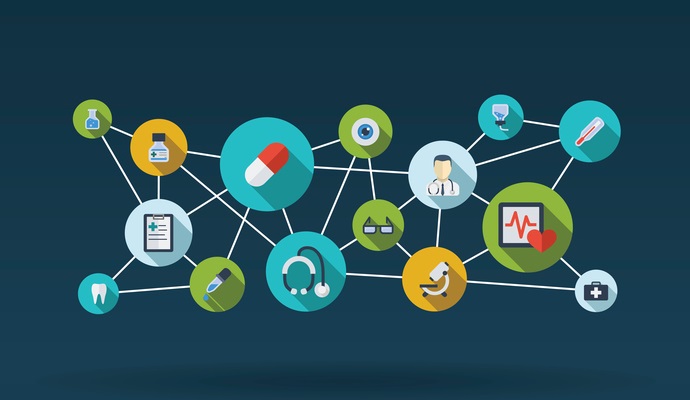 Source: ThinkStock
- Less than half of the health systems surveyed in a new report are getting reimbursed for remote patient monitoring or virtual care – but that isn't stopping them from launching new telehealth and telemedicine programs.
"The lack of reimbursement has not affected our strategy," one health system CIO points out. "We have moved forward because it's the right thing to do. [Telehealth] gives a better consumer experience."
The survey of 35 of the nation's largest health systems, conducted by UPMC's Center for Connected Medicine in a partnership with the Health Management Academy, finds that healthcare providers are betting big on RPM and virtual care in 2018. More than 70 percent of those not being reimbursed now expect that to change in the coming year.
That's because the landscape is shifting from episodic care to value-based services.
"Health systems are … balancing the remote monitoring investment with the potential for lost hospital revenue," the UPMC report notes. "Many health systems note that investment is dependent on the systems' at-risk population and connected to population health/value based care. As more patients are at-risk and the health system is financially responsible for the overall health of the total population, it will outweigh the lost hospital revenue."
READ MORE: New Survey Takes Telemedicine Beyond Pilots, Into Growth Phase
"While health systems are working to balance this equation, they are also considering taking advantage of a first movers advantage, in which they could gain market share and geography," the report points out.
The 32-page report, "Top of Mind for Top U.S. Health Systems 2018," covers several topics, including cybersecurity, artificial intelligence and predictive analytics. The segments on virtual care and consumer-facing technology offer interesting insights into how healthcare providers see the telehealth, telemedicine and mHealth landscape going forward.
According to the UPMC research, health system executives see virtual care and RPM as a necessary part of consumer-focused care, even as they lack support for the services. Some are lobbying for better reimbursement legislation, while others note that many of the laws now in place don't reimburse at the same rate is in-patient or primary care.
"Health systems are highly focused on becoming consumer-centric organizations, and view the integration of telehealth/virtual care/remote monitoring as part of the journey to putting consumers first," the report notes. "While some noted they have continued investing in these services, those that have little to no funding noted that they would likely be pushing further and more quickly in this space if reimbursement were available. Other health systems note that lack of reimbursement has limited their ability to invest in these technologies."
"We've looked at this in a couple clinical arenas, but the technology is fairly costly and we haven't seen return on investment," one health system CEO told UPMC. "We're not in a position to make investments unless we can cover the cost. We would not be inclined to cover the cost unless we see a return."
READ MORE: CMS, AMA Look for Common Ground on Remote Patient Monitoring
Those challenges are causing some health system executives to stretch out the timeframe for adopting telehealth and telemedicine – they see a tipping point in the industry happening in 3-5 years or even 5-10 years. Others say they'll be compelled to act because of consumer demand – especially under pressure from millennials "who will expect to be able to receive care differently from previous generations."
To that end, 42 percent of the executives surveyed said patient demand would be the primary driver for implementation of RPM technology. Three-quarters of those surveyed listed improved quality as safety as a deciding factor, while 46 percent cited lowering costs. One-third of those surveyed selected either patient access or generating new revenue, while 17 percent chose clinician demand.
Of those using telehealth and telemedicine now, almost 80 percent have the technology in place to deliver stroke care, while 58 percent are using it for telemental health and half have primary care telemedicine platforms in place. One-third are planning to add telemental health services, the survey reported, while 29 percent are exploring urgent care telemedicine and 25 percent are planning on offering teledermatology.
ATTITUDES TOWARD mHEALTH
The UPMC survey detected a similar wariness toward mobile health technology, with executives clearly interested in the potential of mHealth but wary of the drawbacks in current offerings.
READ MORE: Telehealth Programs Look Past Reimbursement to Find Clinical Value
Roughly half of those surveyed are integrating patient-generated data into the electronic medical record, the survey found, and another third will be doing so soon. But only 17 percent are getting that data from wearables and 21 percent from mobile apps. The more popular sources of data are home monitoring equipment (88 percent) and patient portals (46 percent).
"Health systems are relatively early in their journey to incorporate and utilize patient-generated data and have not yet seen a significant impact on care delivery or patient experience," the report notes. "However, executives expect patient-generated data to eventually impact delivery of care by changing care models and improving patient experience."
While executives are optimistic about mHealth, they're also wary of the risks.
"I see [most health data being generated by the patient from personal devices] as a trend," one CIO was quoted as saying. "However, I believe 3-5 years is quicker than the adoption will happen. The primary reason is security and liability related."
That said, all of the executives surveyed plan to promote health and wellness apps to their patients in the coming year, with three-quarters doing so through physician prescriptions/recommendations or the patient portal and 54 percent turning to social media.
"The growth in wearables and mobile health apps among consumers represent a significant opportunity for health systems to improve care delivery, patient experience, and become more consumer-centric," the report states.. "As health care consumers become more involved in their care and expect a consumer-centric experience, health systems can offer a more satisfactory experience to patients with the integration of these technologies."
"However, health systems also note challenges with the growth of wearables and mobile health apps among consumers, particularly around the sheer volume of data and determining what is useful and how to integrate the data in a way that provides value," the report adds. "Additionally, health systems report challenges around adoption, cybersecurity, cost, and infrastructure; lack of consumer interest in certain markets; immaturity of the technologies; ambiguity around data ownership; as well as an uncertainty whether this truly provides additional value."
"It's patient-centric – by using these applications, patients feel better connected and they are receiving health care in the way they want to receive it," one CIO said. "It's a satisfier for younger patients, especially."