Health Systems Make a Game of mHealth to Improve Education
A tailored quiz, delivered several times online or on a mobile device, can do wonders for knowledge retention. It works even better when the scores are posted.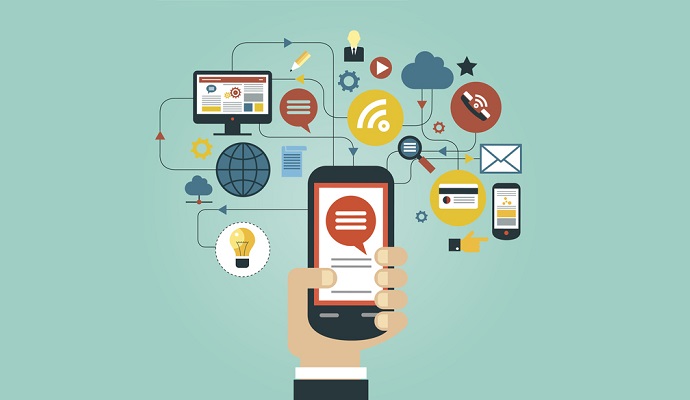 - Health system administrators wanting to make sure their staff and residents are up-to-date on the latest protocols have a new tool at their disposal: The smartphone.
They're using a gaming platform developed by Qstream, a Harvard Medical School startup that uses quizzes delivered online or via a mobile device to improve knowledge retention and proficiency. Designed originally for academic medical centers to train future clinicians, the platform is now in use in 14 of the world's top 15 pharma companies, seven of the top 10 medical device companies and a vast array of health systems.
The premise is simple. Design a quiz around a pressing issue – hygiene, sepsis, patient engagement, cardiac care guidelines, fire safety protocols – and push it out to targeted staff members, be they residents, doctors, nurses or other care providers. The quiz is administered several times over the course of a week or two, and questions are only retired if they're answered correctly several times in a row.
"It's simple, effective and fun," says Mary Hallice, Qstream's healthcare practice lead, who's worked with dozens of health systems to create specific quizzes. Recently, she says, they're been used to tackle issues like unnecessary cancer screenings, high blood pressure and patient pain ratings.
"Interval reinforcement is a proven way to increase knowledge retention," she says. "In the medical field where (clinicians) must take in and retain a lot of information, a reinforcement method that's engaging and conveniently available has tremendous benefits to both learning and on-the-job performance."
READ MORE: Global Project to Develop mHealth Games for Clinical Treatment
At Inova Fairfax Medical Center in Fairfax, Va., clinical research coordinator Jeffrey Wright has used Qstream several times. It's been used primarily as a training tool for residents so far, he says.
"They're getting a lot of information all the time, and they're always on the go," he says, noting the quiz not only measures residents' knowledge retention but also how well Inova Fairfax is teaching its future doctors and nurses.
Wright says – and Hallice concurs – that Qstream's effectiveness may lie in its gaming format as much as its repetitive pattern. Clinicians are generally competitive people, he says, and are drawn not only to challenges but games that pit them against other clinicians or departments. Thus, a Qstream quiz on proper infection protocols will work better if the scores of each floor or department in the hospital are posted side by side.
That concept was proven in a recent study conducted by Boston's Partners Healthcare and Dana-Farber Cancer Center. Joining with researchers at the University of Sydney in Australia, they noted that a "Cancer Cup Challenge," in which junior doctors in the U.S., Denmark and Australia were quizzed on oncology-specific scenarios, improved patient safety and quality improvement training.
"A total of eight key concepts were identified for use in the Cancer Cup challenges, each of which was associated with a short clinical case scenario reinforcing specific objectives," the researchers explained in a recent edition of the Journal of Clinical Pathways. "Respondents were then tasked with selecting the correct response among four multiple-choice options, each of which could be considered equally plausible to a participant. After choosing an answer, the challenge then delivered expert feedback that expanded on the intended message, providing resources for further reading."
READ MORE: mHealth Innovation Takes Center Stage in FDA's Digital Health Pilot
At the University of Lyon in France, meanwhile, clinicians in the Cancer Research Center saw their dermoscopy proficiency jump from a 66 percent to 94 percent after using a tailored education quiz.
"We needed a more effective way to teach dermoscopy. … It needed to be easy, accessible and adaptable to the physicians' activity and workload," Amélie Boespflug, MD, of the Cancer Research Center of Lyon, said in a press release. "Qstream's adaptive algorithm and compelling game mechanics proved to be a powerfully simple way to engage busy dermatologists, and boost retention of important information for practical use on the job."
Hallice expects the Qstream platform to be used in more clinical settings in the future, and notes the Department of Veterans Affairs is developing quizzes for its VA hospital nurses, among other departments.
At Inova Fairfax, Wright sees the platform expanding throughout the five-hospital health network – and not just for residents. It could be used for in-service education projects, he says.
"We're constantly brainstorming ways to make the most of our educational time," he says.