Healthcare Deal Targets Telemedicine for Military Deployments
George Washington University Medical Faculty Associates is partnering with a defense contractor to bolster its well-known telemedicine platform to serve military personnel in distant locations.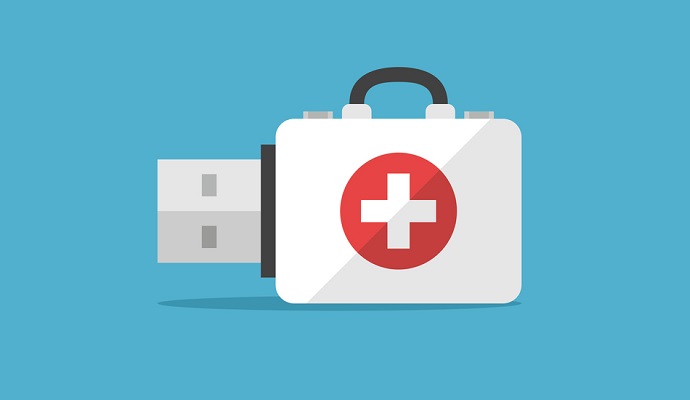 Source: ThinkStock
- A Washington, D.C.-based health system known for its telehealth services to the maritime industry is bolstering its telemedicine platform to treat deployed military personnel around the globe.
The partnership is the latest example of efforts by the U.S. Departments of Defense and Veterans Affairs to treat military personnel – both active and retired – and their dependents via telehealth.
George Washington University Medical Faculty Associates (MFA), comprised of more than 750 physicians and 50 specialties, has announced a partnership with defense contractor SOSi International to create a telemedicine platform that can deliver emergency healthcare to personnel deployed in remote locations, including potential battlefields.
MFA's Worldwide Emergency Communications Center (WECC) has been delivering telemedicine services around the world for roughly two decades, focusing on cardiology, emergency medicine, endocrinology, ENT, infectious diseases and orthopedics. The WECC has worked with commercial fishing and shipping companies, law enforcement and correctional agencies, scientific research agencies, private and leisure travel companies and government and defense agencies, among others.
MFA's Maritime Medical Access service, in operation since 1989, provides round-the-clock telemedicine services to the maritime industry and is considered one of the world's leading networks for emergency care in remote locations.
The health system's officials now want to improve that service for military personnel.
"Providing exceptional medical care in austere environments requires specialized training, nimble thinking, and the ability to improvise," Dr. James Phillips, a Harvard Medical School instructor recently named SOSi's chief medical officer, said in a press release. "GW-MFA has years of experience providing such care."
While the VA and the Defense Department, through the National Defense Authorization Act for FY 2017, have worked to improve telehealth networks in the U.S., government and healthcare officials are working to make sure those based overseas aren't left out.
Even NATO is interested in telehealth.
Earlier this year, the 28-member North Atlantic Treaty Organization announced plans to launch a telemedicine program to hotspots around the globe. The program was refined at Avera Health, a Sioux Falls, S.D.-based health system known for its telemedicine network across the Midwest and West.
"Right now when there's a disaster most countries will send some sort of aid; United States sends teams, Romania sends teams," Donald Kosiak, former medical director for Avera's telemedicine services and medical chairman of the NATO program, told the Associated Press during NATO's 2015 visit to South Dakota. "What we are trying to say is when you send those teams could we embed telemedicine into those teams? Those teams can then use that technology to reach back to not only experts in their own country but experts around the globe."
"When you send a team to let's say a hurricane or a tsunami in Japan, you have to be able to feed them, and water them, and clothe them, and take care of all their needs on top of allowing them to do medical care," Koziak said. "(With telemedicine) you still send people, but instead of needing to send 30 people maybe you send 12."