Healthcare Still Sees mHealth Value in Smartglasses
Virtual and augmented reality may be all the rage, but health systems are still putting mHealth-enhanced smartglasses like Google Glass to good use.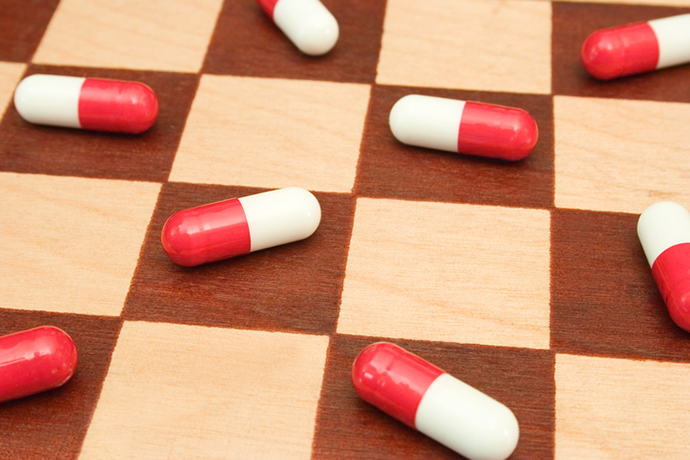 Source: Photo Courtesy: ThinkStock
- While much of the healthcare world seems focused on virtual reality headsets these days, hospitals and health systems across the country are quietly finding value in smartglasses.
Led by digital health stalwarts like Augmedix and Pristine, the smartglasses market is finding its niche in healthcare with physicians who want hands-free access to information while they're in front of the patient. Tech-enhanced glasses, in fact, can be found everywhere from operating rooms to patients' bedsides to offices and clinics in every state.
"Doctors are really, really hard to please, but they see a lot of value in [smartglasses] when they're standing in front of the patient," says Augmedix CEO Ian Shakil, whose San Francisco-based company recently closed a $23 million round of funding – roughly six months after another $17 million infusion of capital that saw the company partner with four national health systems.
"It allows them to have a dramatically more humane conversation with patients and saves two to three hours a day, maybe more, in administrative work," Shakil says.
The smartglasses industry enjoyed a spectacular rise and public fall with Google Glass, which tried and failed to make a go of it in the consumer market. Google publicly squashed the program in 2015, yet quietly kept its Glass at Work channel up and running for enterprise customers – especially healthcare, retail and manufacturing interests.
READ MORE: The Benefits and Challenges of Telehealth for Specialists
Shakil says he can't comment on what Google is up to, but notes the company still supports enterprise customers.
While companies like Vuzix are entering the market with smartglass prototypes and several Asian and European manufacturers are hovering around the space, much of the attention has been siphoned off to virtual reality. Health systems like Cedars Sinai, in fact, are pioneering VR headsets for pain relief and other patient-facing uses.
While much of the consumer tech world has overlooked smartglasses, augmented reality glasses – sort of a cross between VR and smartglasses – are showing up on the radar again. Apple recently caused a splash when news leaked that it might be planning to launch a Hololens-styled AR glasses model this year with new partner Carl Zeiss. Some media outlets speculated that the model would look like a wrap-around pair of sunglasses, with lenses that would change on their own or be replaced by the user when switching from normal viewing to AR.
This leaves Google as still the biggest name in a smartglass market that hasn't changed much but still shows promise. Juniper Research, for one, expects to see a healthy 12 million smartglasses shipped to enterprise customers per year by 2020.
"It's changed surprisingly little over the past few years," says Shakil, who notes a few small next-gen improvements in smartglass design. The advances, he says, are instead coming in the "not so sexy areas," like battery power, CPU performance, Wi-Fi capability and software upgrades.
READ MORE: Finding a Place for Real Time Location Systems in Healthcare
In fact, the simplicity of smartglasses may give the product an advantage over bulkier and more expensive VR and AR headsets. Most doctors don't want a large, complicated piece of hardware on their heads that affects their vision and interferes with their ability to talk with patients. They want something that offers data access off to the side.
"Augmedix is uniquely able to improve doctors' quality of life by allowing them to concentrate on their patients rather than on data entry," Tom Rodgers, senior vice president and managing director of McKesson Ventures, a new investor in Augmedix. "This makes their technology invaluable for settings like our U.S. Oncology clinics."
"(T)he potential is exciting," Pristine CEO Kyle Samani said in a 2014 blog about his company's platform, which basically stripped out everything related to Google and used the hardware to house products like Pristine EyeSight and Pristine Checklists. "Most new form factors are met with great resistance. Almost nobody outside of Apple recognized the potential of the iPhone at launch and indeed it was highly criticized for its lack of traditional smartphone features. Many thought the iPad was doomed to fail because it was just an oversized iPod Touch."
"Similarly," he added, "many don't yet see the massive potential that Google Glasses offer, but as hardware and applications evolve, the value will become clearer and the potential realized."
Shakil says the mHealth industry is still very much interested in smartglasses now that health systems have found good uses for them. He expectes to see new prototypes, especially from the up-and-coming Asian market, and small improvements focused on functionality. He says he'd love to see the next model come without the ubiquitous battery pack and cable.
He also wants to move beyond scribing and data retrieval and develop functions like care assistance reminders, content delivery and tasks and analytics.
Design challenges "might be a little farther behind than expected," he says, "but the market is there. Doctors love them. A vast majority of patients are A-OK with their doctors wearing smartglasses. It's just something that everyone seems to like."