HHS Is Looking For mHealth Devices That Can Diagnose Influenza
A bureau of the Health and Human Services Department is looking for an mHealth device that would enable users to test themselves for the flu virus and go online with a care provider for treatment.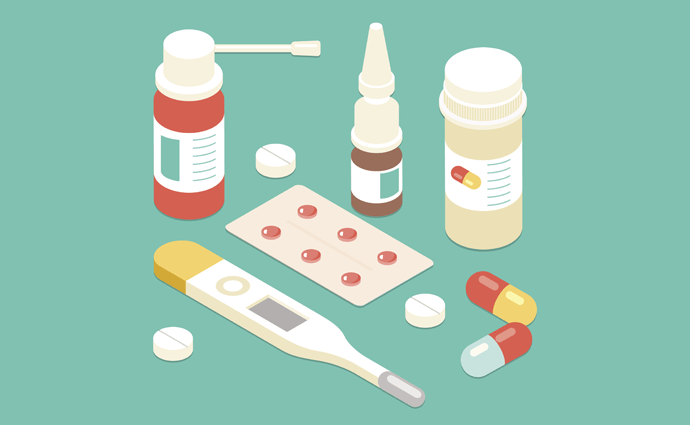 Source: ThinkStock
- Federal officials are hoping to head the upcoming flu season off at the pass with an mHealth device that would allow consumers to test themselves at home for the influenza virus and connect with a care provider via telemedicine for treatment.
If successful, the connected health platform could reduce overcrowding in doctor's offices and hospitals during peak flu season, reduce the rate of transmission and give the consumer a chance to stay at home and recover more quickly.
"Empowering people to answer the basic question, 'Do I have the flu?' without leaving home could have a profound effect on controlling and treating influenza, whether it's seasonal or a wide-spread pandemic," Rick Wright, PhD, director of the Health and Human Services Department's Biomedical Advanced Research and Development Authority (BARDA), said in a recent press release. "Putting that power in patients' hands could transform the speed and delivery of care. In a pandemic, that equates to lives saved and stronger national health security."
To make that happen, BARDA – part of HHS' Office of the Assistant Secretary for Preparedness and Response (ASPR) – is partnering with two digital health companies to develop the technology.
The agency is providing $14 million to San Diego-based Cue Health and $10 million to Emeryville, Calif.-based Diassess for technology that can be sold either over the counter or prescribed by providers and would enable consumers to test for influenza A and B viruses at home. The agreement with Cue Health can be extended for up to $30 million over 60 months, while the deal with Diassess could be extended for up to $21.9 million over 60 months.
Both companies are working to develop mobile health technology that can inexpensively and quickly gives consumers an accurate diagnosis. The platform would also enable the consumer to connect via telemedicine with a provider for treatment, which might include the prescription of antiviral drugs.
BARDA officials are also hoping the devices will provide de-identified data in real time to area health departments, to aid in tracking and containing virus outbreaks before they become serious and helping local health systems plan for flu-related traffic.
Recognizing the toll that virus outbreaks like the flu exact on local health systems, mHealth and telehealth providers have been working for years to bring connected health technology to bear on the issue. Aside from mHealth devices that allow people to test themselves at home, some hospitals and telehealth companies are trumpeting direct-to-consumer telehealth platforms that allow people to connect with providers at home for a diagnosis and care or putting kiosks in high-traffic areas like malls and schools to conduct virtual visits.
"This is a much better option than going to the emergency department for a non-emergent visit," Dr. Stormee Williams, a physician at Dallas-based Children's Medical Center, told the local NBC TV affiliate this past January, when the hospital posted kiosks in dozens of local schools. "These are the kinds of modalities that can help us to contain those illnesses, to help prevent the spread of disease. And, like we said, in the emergency room, it's filed with sick people, so we don't want other healthy people, including parents, to get sick while waiting in the ER."