HIMSS, AMA Join Forces on mHealth App Evaluation
HIMSS, the American Medical Association,the American Heart Association and the DHX Group are launching a new mHealth app evaluation and certification partnership.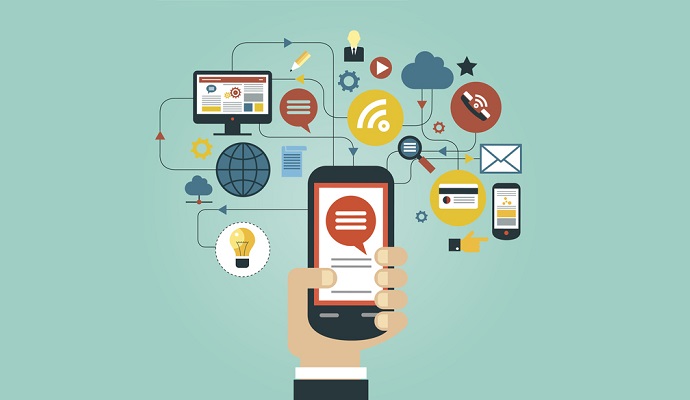 - A new collaboration has launched to help evaluate and certify mHealth apps.
The American Medical Association, American Heart Association, Healthcare Information and Management Systems Society (HIMSS) and DHX Group have launched Xcertia, described as a partnership to "advance the body of knowledge around clinical content, usability, privacy and security, interoperability and evidence of efficacy" for mHealth apps.
"The collaboration builds on each organization's ongoing efforts to foster safe, effective and reputable health technologies, while complementing our mutual commitment to advancing innovation in medicine, and improving the health of the nation," the four organizations said in a joint press release. "Our combined expertise, along with a diverse membership, will leverage the insights of clinicians, patients and industry experts to help improve patient care and increase access to data."
The announcement, made as HIMSS and the Personal Connected Health Alliance convene their annual Connected Health Summit outside Washington D.C., follows a number of studies that criticize the mHealth app market for its lax standards and security protocols.
The latest, conducted by researchers at Brigham and Women's Hospital and the University of Michigan medical School, concluded that mHealth apps suffer from the "inverse care law," in which they help small populations at the expense of other, larger groups of patients who might benefit even more.
READ MORE: UK Tries Again With a Library of Certified Mobile Health Apps
Among the more recent studies:
Xcertia joins a growing number of organizations looking to certify mHealth apps for both patients and providers. Companies like IMS Health and HealthTap focus on compiling lists of apps ranked by doctors. The Hacking Medicine Institute's RANKED Health program, a non-profit launched out of Harvard and MIT, evaluates apps based on both health outcomes and consumer use. And a partnership between Columbia University's HITLAB and Las Vegas-based Social Wellth subjects the apps to a lengthy list of standards, including "a set of science-based, industry-developed and reviewed criteria that, when implemented, can be used to objectively evaluate health apps against key performance metrics in the areas of security, privacy, operability and content."
Just last month, the AMA signaled its support of – and concerns with – mHealth when it adopted a new set of policies designed to support physicians using mHealth devices and apps while calling for better regulation of apps.
"While some mobile apps and devices are subject to FDA regulation, others are not, and do not undergo rigorous evaluation before deployment for general use, which raises quality and patient safety concerns," the AMA's Council on Medical Service said in a report adopted at the 2015 interim meeting. "Without ensuring that there is strong and sufficient evidence that provides clinical validation to mHealth apps and associated devices, trackers and sensors, physicians will not fully integrate mHealth apps into their practices. More investment is needed in expanding the evidence base necessary to show the accuracy, effectiveness, safety and security of mHealth apps."
And while apps are and will continue to be popular with consumers, providers have yet to buy into their potential.
READ MORE: How to Design and Develop a Mobile Health Application
Roughly a year ago, Jon Linkous, CEO of the American Telemedicine Association, said healthcare providers recognize the fast-growing mHealth app industry, but they still see it as a risky proposition. He says there's only "a handful of apps" that have proven their value to providers.
"Don't just show us a new app that's going to do wonderful new things," he said during an ATA webcast. "Show us how it's going to be accepted and adopted and used so two years from now it's still a popular app."
Dig Deeper:
How Healthcare Can Prep for Artificial Intelligence, Machine Learning
Telehealth Reimbursement and Its Interstate Licensure Problem