How Are States Using Telemedicine to Tackle the Opioid Abuse Crisis?
While they await federal direction, states are taking different approaches to telemedicine and telehealth legislation to help doctors prescribe controlled substances.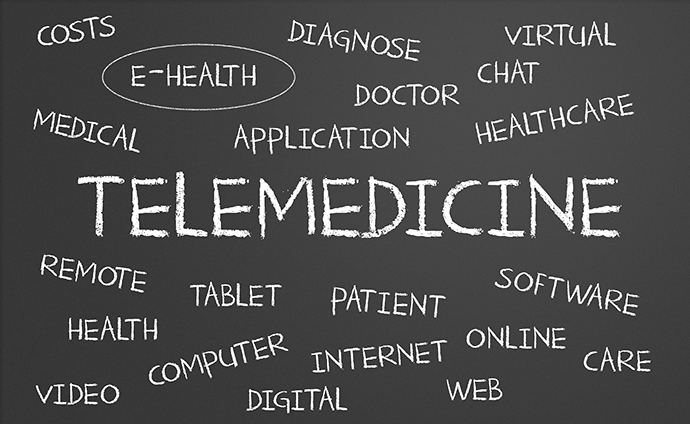 Source: ThinkStock
- With the nation in the grip of an opioid abuse crisis, doctors and pharmacists see telemedicine and telehealth as an opportunity to improve outcomes by improving the distribution and management of controlled substances.
But the U.S. Drug Enforcement Administration's Ryan Haight Act, passed in 2008, sets very strict limits on how those digital health platforms and tools are used, and while federal officials have hinted at amending that law to help practitioners on the front lines of the crisis, no action has yet been taken.
As a result, state legislatures and medical boards are tackling the issue.
In a recent post in the National Law Review, Bradley S. Davidsen, an associate in the Health Care and Life Sciences Practice with the Epstein Becker Green law firm, highlights three states that are taking different approaches to telemedicine guidelines.
In Indiana, legislation passed in 2017 expands the list of controlled medications that practitioners can prescribe through a telemedicine or telehealth platform, while still banning opioids and two hot-topic telehealth uses: abortion-inducing medications and ocular telemedicine.
READ MORE: Is Project ECHO the Telemedicine Model That Healthcare Is Missing?
"The Indiana law is particularly thoughtful and timely because it excludes from the ban any opioids that act as partial-agonists are used to treat or manage opioid dependence," Davidsen writes. "Therefore, the Indiana law not only expands treatment options by allowing the remote prescribing of many controlled substances, including some that can be used to treat opioid dependence disorders, but does so in a manner that attempts, discretely, to address the opioid dependence epidemic by limiting access to most opioids."
Hawaii lawmakers, meanwhile, have followed a similar path, though in a more roundabout way.
According to Davidsen, Hawaii doesn't specifically permit using telehealth or telemedicine to prescribe controlled substances, but it leaves the definition of a controlled substance open to interpretation, only specifying that an in-person examination be required prior to the prescription of opioids or medical marijuana.
Those statutes, Davidsen says, "would logically support the assumption that prescribing other, less controversial controlled substances would be permissible."
Finally, there's Florida, which is still in the midst of developing telehealth and telemedicine rules.
READ MORE: What Telemedicine, Telehealth Resource Centers Offer to Providers
According to Davidsen, in legislation passed in 2016, Florida lawmakers have taken a more nuanced approach to telemedicine prescribing by allowing it under certain conditions, such as in treating psychiatric disorders.
Healthcare providers have been looking to telehealth and mHealth for help in dealing with the opioid abuse epidemic, but they're getting mixed signals. President Trump's long-delayed decision to declare a national public health crisis last year opened the door to more federal funding and relaxed oversight on restrictive policies, but telehealth advocates say they've seen no action yet from the federal government on that issue.
Providers also warn that telehealth and mHealth can cause more problems than it solves if not used properly.
"There are pluses and minuses," Michael Botticelli, executive director of Boston Medical Center's newly launched Grayken Center for Addiction Medicine, said during a panel session at last October's Connected Health Conference in Boston.
In an interview with mHealthIntelligence.com last fall, Lisa Schmitz Mazur, an attorney with McDermott Will & Emery who specializes in telemedicine, telehealth and mHealth, said providers don't have a clear idea of what they can and can't do.
READ MORE: The Evolving Role of mHealth in Medication Management and Adherence
"It's creating an environment where healthcare providers are not wanting to do this at all," she warned. "It has become too complicated."
That, says Davidsen, is why state lawmakers are stepping in.
He says many states are working on databases that would help in online prescription drug monitoring programs, or PDMBs.
"Simultaneously, some states also have continued to build, refine and expand statewide databases that store information regarding the prescriptions for controlled substances written by practitioners licensed by the state," he wrote. "This information can help physicians and other prescribing health care providers to determine, if and when contemplating the issuance of a remote prescription to a certain patient, whether that patient may be 'doctor shopping' and/or whether concomitant medications may pose a risk to a patient if he/she is prescribed a particular drug. These databases, and the laws creating and amending them, may be one reason why states are more willing to expand remote prescribing practices given these new additional safeguards."
Davidsen, who calls the Ryan Haight Act "a good law," says these PDMB efforts, and a willingness by state officials to include telemedicine and telehealth in rules defining the prescription of controlled substances, may be pushing the DEA to hold off on any action that would change the law.
"Perhaps the DEA's response is a reaction to states that strongly oppose providing prescribing information to other states or even to the federal government for various reasons, including privacy concerns," he wrote. "That is to say, perhaps states are more willing to loosen remote prescribing laws for controlled substances because the databases they control and the data provided thereunder have eased concerns with allowing prescribers to prescribe as they see fit based on the information available regardless of whether the prescriber is physically present in the same room as the patient."
In his conclusion, Davidsen advises healthcare practitioners to tread lightly on prescribing controlled substances via telehealth or telemedicine, since federal law would overrule state statues and leave doctors liable to prosecution and loss of DEA registration.
"Healthcare providers contemplating the prescribing of any controlled substances through telehealth/telemedicine can benefit from doing diligence with the support of legal counsel to fully understand the potential impacts of Ryan Haight, relevant state laws, and the potential risk involved in such a venture before proceeding," he wrote.