How Do Corporate Health and Wellness Programs Measure mHealth ROI?
A new study from Springbuk and Fitbit finds that companies are embracing mHealth wearables in their health and wellness programs, but they're having problems measuring value.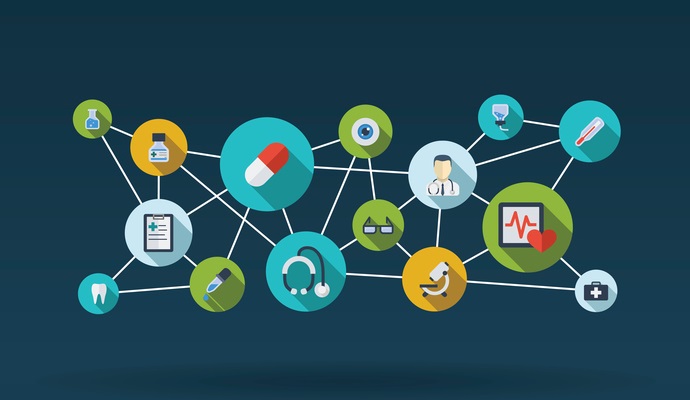 Source: ThinkStock
- More than a third of the nation's employers are using a corporate wellness program that includes mHealth wearables - and yet many are struggling to measure whether the program is successful.
Those conclusions come from the 2017 State of Corporate Wellness report, developed by digital health analytics firm Springbuk for Fitbit. The report – and other recently released studies – paint the picture of a corporate America embracing mHealth and telehealth to improve employee health, but still uncertain as to how ROI is defined.
In data compiled from 100 companies ranked among the "Healthiest Workplaces in America," the study found that 35 percent are now using fitness wearables in wellness programs, a 10 percent increase from the last survey, taken in 2015. In addition, more than half are using technology like mHealth apps and portals to support those programs.
The results have been positive foe some companies: just under 12 percent of those surveyed saw a return of $2 to $3 for every dollar spent on healthcare, while almost 3 percent an ROI of $5 to $7.
But overall, more than three-quarters of the businesses surveyed said they aren't measuring a financial ROI from their health and wellness programs. And almost a quarter didn't know whether their program had helped employees reduce weight or blood pressure over the previous two years.
READ MORE: Will Europe Ban mHealth Devices in Corporate Wellness Programs?
That disparity points to a nagging issue with corporate wellness programs: many companies haven't yet figured out how to equate employee health and wellness gains with an improved bottom line.
More importantly, it describes the difference between the tangible benefits of an employee program – reduced healthcare expenditures or health plan expenses – and the hard-to-measure results, such as employee wellness and morale.
"While it's easier for some to measure healthcare spend against medical claims, calculating the ROI of disease management and wellness measures is more difficult," the report pointed out.
Earlier this year, Springbuk released a vendor-neutral report which also showed that 35 percent of employers are using wearables, and almost 50 percent were moving toward mHealth wearables as a way of reducing organizational costs and providing data to enforce personal wellness.
"We're seeing more employers turn to wearables not only to provide participation and engagement data, but increasingly to help move the needle on effectiveness of wellness programs in lowering health risk and improving health outcomes," Springbuk CEO Rod Reasen said then. "The data provided by wearables can also create actionable insights about how to invest your wellness dollars next year."
READ MORE: mHealth Games Offer a 'Fun' Way to Boost Patient Engagement
With this latest report, Springbuk and Fitbit – whose wearable was rated the best of five consumer-facing devices by employees in the earlier survey – connect the dots between employee participation and engagement and long-term reductions in healthcare costs.
"In the aggregate, wearable data can give you deep insight into how well participants are doing," the report said. "On the individual level, the feedback generated by wearables can be highly motivating."
"Users can see how small behavior changes really add up," the report continued. "As their fitness improves, their wearable will show how their behaviors are paying off in terms of lower resting heart rate, higher blood oxygen levels, or more REM sleep."
This, in turn, leads to improved employee health. The report cites a 2015 study conducted by The Institute for Health and Productivity Studies at the Johns Hopkins Bloomberg School of Public Health, which found that employees who exercise more than 75 minutes a week missed 4.1 fewer days at work per year, which those whose exercise habits were described as "inadequate" ended up boosting the company's total healthcare expenditures by some 11 percent.
Both Fitbit and Sprinbuk tackled this issue last year.
READ MORE: mHealth Engagement Issues Still Stand Between Wearables and Healthcare
In September 2016, Fitbit released a study showing that the Dayton Regional Transit Authority has saved some $2.3 million in employee costs savings and healthy outcome since launching a Fitbit-based program in 2014.
The Ohio company passed out wearables some more than 600 of its employees, and reported significant reductions in LDL cholesterol levels and blood-glucose levels in the first year.
"When you are a bus driver, sitting for eight hours a day is part of the job," Mark Donaghy, the DRTA's chief executive officer, said in a press release. "We knew we had to get our employees moving to improve their health and our budget."
A second study, conducted by Springbuk on a large, self-insured employer with more than 20,000 employees, found that the 866 employees who took part in the Fitbit program saw their healthcare costs drop by almost a quarter when compared to a control group – a savings of roughly $1,300 per person.
Those studies and surveys play an important role in the healthcare industry's evaluation of consumer-facing fitness wearables. Companies like Fitbit have long sought to make a connection with healthcare providers by proving that wearables can be used to affect health outcomes. Providers, on the other hand, have been slow to embrace devices offering data they can't verify or control.
Last October Amy McDonough, vice president and general manager of Fitbit Group Health, told mHealthIntelligence that doctors should be paying attention to data from wearables like Fitbits because they offer clues to patient engagement and satisfaction that other clinician-facing platforms can't.
"Fitbit data may not be very actionable at the EHR level, but you can make that data actionable in a layer that is above the EHR," she said. "Doctors need to learn how this data applies to them."
That advice holds true for the business world as well. Employers need to understand how employee engagement and satisfaction with a corporate health and wellness program can translate into better business outcomes.