How Mobile Health Apps Assist Hydrocephalus Patients in ER
"When patients went into the emergency room, they sometimes didn't know what shunt they had... The mobile app can help patients better understand their shunt and the different settings."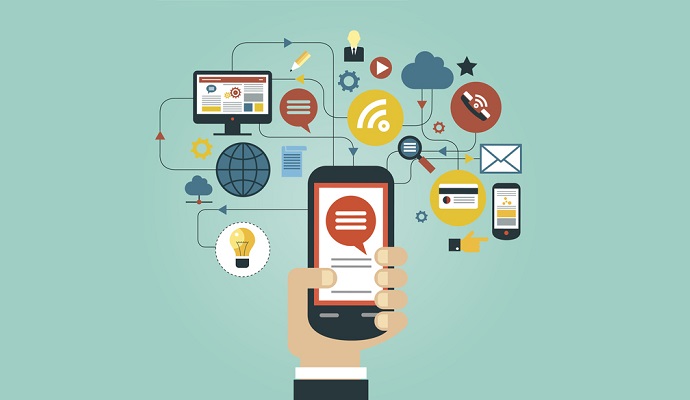 - With the proliferation of mobile health apps, new innovations are now addressing the many diseases and chronic medical conditions affecting patients across the healthcare continuum.
For example, one new mobile health app, which comes from a team of professionals from Johns Hopkins Department of Neurology, Cincinnati Children's Hospital Medical Center Department of Neurosurgery, and the Hydrocephalus Association (HA) is capable of assisting the more than one million Americans living with hydrocephalus, a chronic condition consisting of dangerous levels of fluid build-up in the brain.
This app, along with other mobile health apps, is able to store and record medical treatment history. Patients with hydrocephalus are able to access key information about their surgeries and treatments on their mobile devices. To learn more about the benefits of mobile health apps for patients throughout the healthcare delivery system, mHealthIntelligence.com spoke with Dr. Abhay Rajeshwar Moghekar, MBBS, Director of the Adult Hydrocephalus and CSF Disorders Program of the Department of Neurology at Johns Hopkins Hospital.
The Challenge and the Solution
When asked how the teams at Johns Hopkins Hospital, Cincinnati Children's Hospital Medical Center, and HA came up with the idea for mobile health apps among the hydrocephalus patient population, Dr. Moghekar replied, "Traditionally, patients had difficulties in healthcare settings after neurologists and surgeons installed their shunts. They would be given cards describing the operation and shunt details."
READ MORE: Broadband Offers a Telehealth Lifeline to Rural Hospitals
"The cards used to get lost. When patients went into the emergency room, they sometimes didn't know what shunt they had. When patients ended up in the ER, nobody knew what to do with them," he explained. "We had their records in our clinic, but when patients went to other providers, these providers didn't know what to do."
"Also many people didn't know if their shunt is programmable and that different settings mean different things for the patient's health. We realized it was necessary to focus on educating patients. The HydroAssist mobile app can improve patient care with easy access to medical history and help other providers who aren't experts in hydrocephalus."
"The mobile app can help patients better understand their shunt and the different settings," Dr. Moghekar concluded.
Best Features of Mobile Health Apps
When asked about some of the advantageous features of the mobile health app such as its security features, Moghekar answered, "The first thing to mention is that we have shunts from five manufacturers with different models. The app is also easily searchable by the type of shunt.
READ MORE: How to Design and Develop a Mobile Health Application
"The second thing to note is that in the background, it automatically lets you know whether the shunt is MRI-compatible and if the settings can be changed by the strong magnetic fields in a typical MRI scan. These patients often need repeat scans. If a shunt is programmable, the MRI can reprogram the shunts – change the shunt valve settings - but often patients don't know about this."
"Patients may show up for an MRI appointment and not know whether to take the MRI, and the neurosurgeon may not be able to respond right away. The HydroAssist app solves this problem," he explained.
"The third thing to note is that programmable shunts' settings may change over time, depending on a patent's health. Right now there is no log except in the chart of the patient as to what the last physician-changed setting is," the doctor responded. "This app allows patients to know what day the setting was changed and to what setting number. It really keeps a running log of all changes to the shunt. These shunts fail sometimes and need to get surgically revised or need new setting configuration. It can be a lot for a patient to keep track of but patients want to know the information to be a part of their care."
"This app also keeps historical medical data from a previously installed shunt," he stated. "It keeps a living log of all prior treatments and surgeries, and carries the treatment history of hydrocephalus patients throughout their life, including through childhood, teenage years, and adulthood."
"Another benefit and important aspect of the app is that, if there is a recall of a certain kind of shunt, the app would be a good system where we could send out a notification about a recall and tell patients to contact their physician."
READ MORE: mHealth Games Offer a 'Fun' Way to Boost Patient Engagement
"For security features, we decided that we wouldn't upload data to any central server, but store it on the phone itself. We do not upload medical data to any other place. Patients with shunt failures sometimes become comatose, so we did not create password entry on the app, but rely on security features of the iOS itself," Moghekar concluded.
Patient and Caregiver Feedback
When asked what the typical feedback has been regarding the mobile health app from patients and caregivers throughout the hydrocephalus community, Dr. Moghekar responded, "It's been very positive. When we were piloting the app, a woman ended up in the emergency room and was thankful for the app."
"Also, when someone went to a different hospital, the app helped. There has been a lot of positive feedback. There is nothing similar on the market for this particular patient population."
"Many patients were looking for a device to hold this information," he explained. "One of the neurosurgeons who works at Johns Hopkins hospital had several patients ask about these mobile health apps by email."
"The app brought increased awareness about shunts. They are not just medical devices. Many of the shunts are programmable and can change settings. This mobile app allowed us to increase patient awareness about the exact model, make, and configuration of shunts. It definitely increased awareness quite a bit."
When asked about the biggest obstacles standing in the way when developing the mobile health apps for hydrocephalus patients, Dr. Moghekar answered, "The biggest obstacle was adding new features that would hurt other older features. [It was difficult when] we were redesigning the app from ground zero. It took a lot of time to incorporate new features but [at one point], we learned it is okay to say it will be provided in a future version of the app instead of the first edition."