How Mobile Health Tools Help Chronic Kidney Disease Patients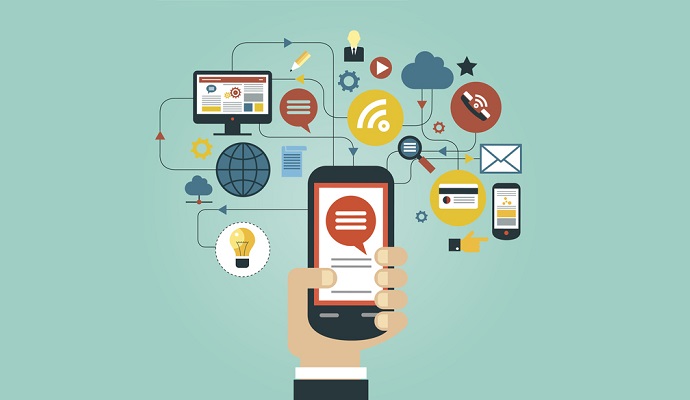 - Mobile health tools can be used to help patients in a wide variety of ways including diet and nutrition tips, physical activity guidance, and even medication management. New devices, telehealth technologies, and mobile health tools could potentially reduce emergency room visits or hospital readmission rates by finding and treating minor health issues before they escalate.
For example, remote monitoring technology can show whether a patient's blood pressure is declining and an intervention can be in place before the patient ends up in the emergency room.
A report published in the Clinical Journal of the American Society of Nephrology (CJASN) shows that mobile health tools can help patients with chronic medical conditions better manage their medication intake, according to a press release from the American Society of Nephrology. Through customized mHealth devices and apps, patient safety is increased and health outcomes are improved due to effective monitoring.
Clinical researchers from the Duke University School of Medicine and the University of Maryland School of Medicine analyzed the usability and patient benefits of a mobile health medication inquiry system. The published paper states mobile health tools like these are meant to develop a patient-centered approach to medication management and ensure the safety of patients as well.
"General usability of the MIS application was high, regardless of platform type, with only a 5 percent error rate," Clarissa Jonas Diamantidis, MD, MHS, of the Duke University School of Medicine, stated in the press release. "The majority of participants found the application easy to use and helpful in avoiding the use of harmful medications, and they would recommend the application to others."
The investigators used the medication inquiry system to study patients with chronic kidney disease. This particular system uses three responses to help patients determine the safety of their medication, which includes "not safe in chronic kidney disease," "use with caution, speak with your healthcare provider," and "safe in chronic kidney disease."
The researchers provided 20 patients with chronic kidney disease both text-based and a personal digital assistant medication inquiry system. Then the study participants were mailed three different bottles of pills and expected to enter the name of the prescribed drugs into the medication inquiry system. The device then helped the patients determine whether the pills are appropriate for managing chronic kidney disease.
"What Diamantidis and colleagues have done is extend that treatment platform beyond traditional care settings into the home," Bryan Becker, MD, of the University of Chicago, wrote in an editorial. "They have used a tool to create a small but very important first step in achieving patient engagement and patient satisfaction in self-care."
While mobile health tools can be a major boost to monitoring medication intake, the researchers also uncovered that these devices should be based on the electronic health literacy of individual patients.
The researchers administered a survey among the 20 patients and found that most believe the Internet is a useful resource to obtain answers to their medical inquiries. However, only about half of the participants were aware of the right places on the Internet to obtain useful information.
Essentially, mobile health tools are beneficial for patients in need of medication management assistance such as those with chronic conditions. However, it is also important to educate patients with low digital health literacy.
"The mobile health medication inquiry system application had general ease of use and high acceptance across two platforms among individuals representative of the CKD [chronic kidney disease] population. Tailored mobile health technology may improve medication safety in CKD," the researchers wrote in the published paper.
HealthITInteroperability.com recently reported on a survey that predicts health tracking to trend toward utilizing mobile health devices. More consumers are expected to use mobile health tools to track their diet, their weight, and even their blood pressure levels. Clearly, the mobile health field continues to dominate remote monitoring among the patient community.