How Mobile Sensor Devices May Help People Quit Smoking
The Center of Excellence for Mobile Sensor Data-to-Knowledge (MD2K) has created mobile sensor devices called the puffMarker capable of detecting a lapse in abstaining from smoking.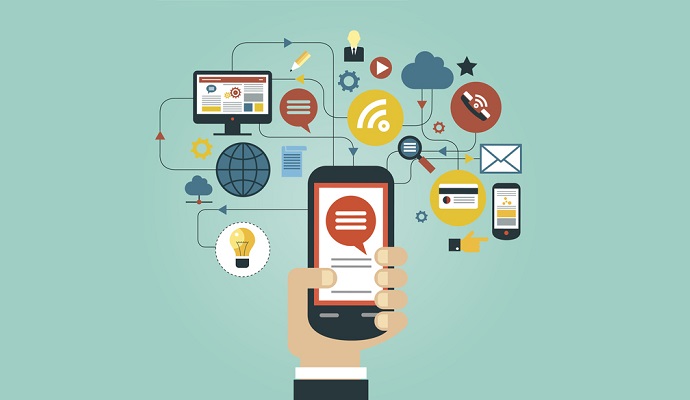 - The medical industry faces many challenges from ongoing healthcare reforms and federal regulations to the constant focus on reducing skyrocketing costs. One of the key ways to cut healthcare spending may be to focus on preventive and wellness approaches. With smoking attributable 1,300 deaths per day and the leading cause of preventable death in the United States, it is important to consider how mobile sensor devices can assist in helping people quit smoking.
The Center of Excellence for Mobile Sensor Data-to-Knowledge (MD2K) has created mobile sensor devices called the puffMarker capable of detecting a lapse in abstaining from smoking among those who have quit the habit.
The leadership on the research team consisted of Nazir Saleheen, a Ph.D. student at the University of Memphis, and MD2K director Dr. Santosh Kumar. The researchers followed 61 people who recently quit smoking for three days as they wore these mobile sensor devices on their wrist.
"A primary hurdle in achieving a higher success rate [of quitting smoking] is a lack of methods that can intervene or deliver treatment at the right moment when an abstinent smoker is most vulnerable," the research paper stated. "Advances in mobile technology have created an opportunity to deliver an intervention anytime and anywhere if a potential smoking lapse event can be predicted in advance."
The first day of the study, the smokers were still continuing their habit while the next three days they quit smoking. Out of all participants, 33 lapsed in abstaining from the habit and the puffMarker was able to detect 32 of these participants. A carbon monoxide monitor was used to determine the final results of who had lapsed from quitting smoking.
MD2K is an organization focused at improving health through the use of wearable sensor applications. The establishment has also looked at ways to reduce hospital readmission rates among patients with congestive heart failure.
The way these particular mobile sensor devices work is by studying breathing patterns among smokers as well as the movement of the wrist. Accelerometers and gyroscopes are the tools embedded in the puffMarker to allow for the detection of movement.
"puffMarker uses data collected from two wearable sensors — breathing pattern captured from a RIP sensor and hand gestures captured using 6-axis inertial sensors (3-axis accelerometers and 3-axis gyroscopes) worn on wrists. Since a participant may use both hands to smoke, they are provided two wrist sensors to wear, one on each wrist," according to the paper.
One of the main challenges associated with the creation of these mobile sensor devices was how to tell whether a particular movement was associated with smoking or any typical daily activity like eating or brushing teeth. The researchers discovered that people who smoke usually have two specific activities occur – the hand moves toward the mouth quickly and a deep inhalation follows.
"We observe that during smoking, the hand comes to the mouth and is immediately followed by a deep inhalation," the researchers wrote in their paper. "During walking, the hand is downwards with a pendulum-like movement, and respiration is faster. During eating (cereal), the hand comes at the mouth; however deep inhalation, observed during smoking, is absent in such activities."
While the mobile sensor devices have a clear advantage toward helping people quit smoking, there were some technical issues that the researchers found. In their paper, the authors wrote about wireless data losses, noises associated with hand movement, and "loosening of the respiration belt."
The overall results show that mobile sensor devices can be used to predict when an individual relapses back into their smoking habit. Future studies could potentially be used to help people who are suffering from other drug addiction problems.