How One Home Health Provider Turned Alexa Into an mHealth Assistant
Libertana Home Health is using Amazon's Alexa to give residents at one independent living program an mHealth assistant, ready to dispense reminders, check on schedules and contact care providers.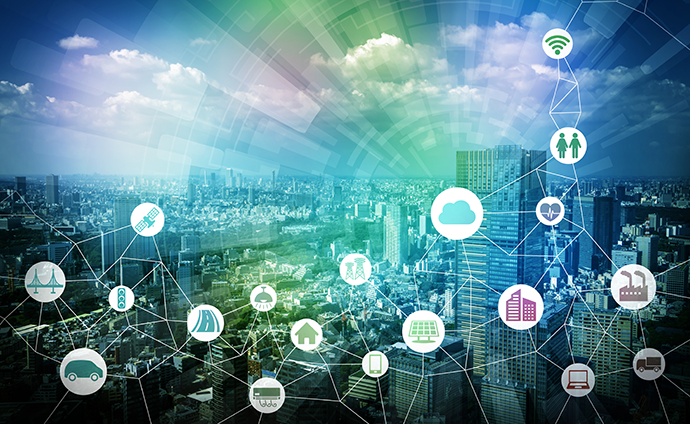 Source: ThinkStock
- Home healthcare providers are finding new uses for Amazon's Alexa that go far beyond checking the weather, opening the front door, playing music and ordering pizza. The voice assistant technology platform is also becoming a valued – and valuable – mHealth aide.
Libertana Home Health, one of California's largest home health providers, deployed Echo Dot devices programmed with Amazon Alexa at five independent living units in Valencia last year. Running on the Orbita Voice software platform, Alexa can summon a Libertana app that enables users to check their daily schedule, connect with caregivers, schedule appointments, plays games or music and even be reminded about medications and health tasks.
All by simply calling out to Alexa.
"It becomes a companion," says Debra Harrison, RN, manager of public subsidized housing for Los Angeles-based Libertana. "It gives them a (round-the-clock) link to a caregiver while still giving them back their independence."
Libertana is one of the early users of Orbita technology. The three-year-old Massachusetts-based mHealth company is developing software platforms that can turn Alexa and other voice applications into valuable healthcare tools in the home, assisted living complex or even the hospital.
READ MORE: Telehealth Gives Senior Centers a Gateway to Patient Engagement
"In our efforts to empower individuals to live independently, Libertana's had significant success with out-of-the-box approaches. We see great value in the capabilities of voice to address a full range of health and living needs for seniors and disabled individuals," Jonathan Istrin, Libertana's executive director, said in an August 2017 press release in which the agency announced its partnership with Orbita. "Loneliness, for example, is a huge variable impacting health. At a minimum, if a digital assistant can help break the loneliness cycle, we come out ahead. Beyond this, the possibilities seem nearly endless."
"Voice assistants overcome challenges for individuals who, due to physical limitations, cannot use a keyboard or touch screen," Harrison said in that press release. "They also improve patient satisfaction with more natural, engaging experiences that eliminate the 'monitoring' stigma of other connected devices, while still providing the data-driven insights that improve caregiver response in moments of need and intervention. Finally, they reduce costs by keeping patients at home and away from more costly clinical care settings."
Looking back over the experience during a recent phone call, she says deploying the technology wasn't as simple as placing the Echo Dot on the kitchen table and telling someone to start talking.
Harrison says she and her staff had to get used to the platform first, before they could pass it on to selected residents. That meant spending days, even weeks, at home with Alexa, familiarizing themselves with the idea of conversing with someone who wasn't there.
"I felt very uncomfortable talking to a machine," she recalls. "It was something I had to take time to get used to. It wasn't that easy at first."
READ MORE: mHealth Lends an Ear to Speech Recognition Technology
Once that level of comfort was established, Harrison and her colleagues worked with Orbita to develop the language for the Libertana app. They had to figure out what questions would be asked of Alexa, what words their residents were most comfortable with and would most likely use, and what responses and follow-up questions would be needed. Each question, answer, follow-up response and follow-up questions had to be carefully plotted out. Imagine Alexa failing to respond to a resident's cry for help because of one misunderstood word.
Above all else, Harrison says they wanted to develop a virtual companion who would be there for elderly residents coming to grips with diminished physical and mental skills, yet still wanting to live at home and independently. The mHealth platform that developed had to be welcomed into the home, while giving gentle reminders to take one's prescribed medication or check one's blood sugar or blood pressure.
"It comes alive, in a way, and it becomes very, very personal," she says. "It becomes a friend to them."
For now, the primary functions of the Libertana app are to give residents a rundown of their daily schedule, remind them to take medications and required health checks – and to log that information for caregivers – give them access to music and games, and give them a communication tool for calling for a ride or getting in touch with a caregiver. In an example of how nuanced such a platform must be, the app has to be able to differentiate between an emergency call for help – one that requires an immediate visit from a caregiver – and a request to have someone call or check in at a convenient time.
"We're still doing a lot of tweaking," Harrison says. "There are so many different aspects and ideas that we want to work with. We have to be careful not to do too much."
READ MORE: mHealth Startup Uses a Smartphone App to Detect Sickness in Speech
With digital assistants beginning to impact the consumer market – as evidence by those trendy Alexa commercials during this year's Super Bowl – the list of mHealth uses for home healthcare agencies and assisted living facilities is building slowly. Amazon, for one, sees value in using Alexa as a monitor for people with chronic diseases like diabetes.
"We're giving people with Types I and II diabetes the power of voice to complete health assessments, connect with support systems, and report health concerns," said Kristin Shardlow, director of experience design for Worrell, which announced a partnership with Orbita last August to develop new voice-assisted platforms. "Voice-based UIs present huge opportunities for the healthcare industry. We can tailor questions and responses to each individual, use machine learning to identify patterns, and personalize care using this rich medium of connection into the home."
In the meanwhile, fresh off the success of deploying Alexa in Valencia, Harrison has her sights set on a new proving ground for the mHealth technology.
In a few weeks, she'll be deploying the technology at one of Libertana's properties for homeless residents in downtown Los Angeles. The challenge there is in finding a way for the technology to help people with behavioral and substance abuse issues.
"There, it's a matter of developing trust," she says. "How can this help them, and how do you measure that? It's very different from what we're doing now."