How One School District Aces the Telehealth Test
The Sevier County School System in Tennessee has had a telehealth program in place for eight years. It has proven invaluable in keeping students and staff healthy, improving grades and morale - even saving a life.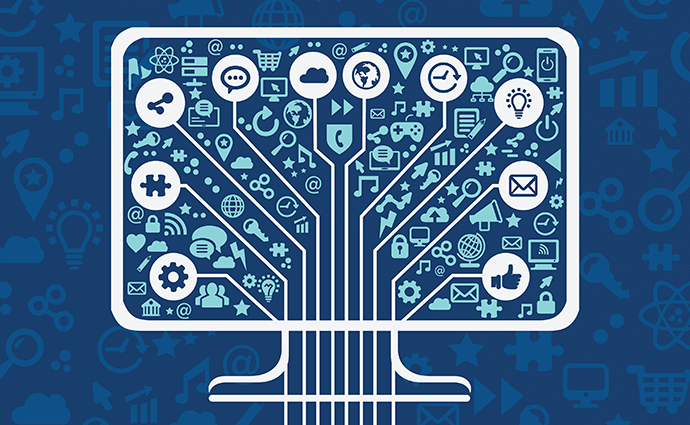 Source: ThinkStock
- For proof that Tennessee's Sevier County School System is making the most out of its eight-year-old telehealth program, Don Best looks at student report cards.
Best, coordinator of school health for one of Tennessee's largest and most diverse districts, sees fewer student absences and better grades in the district's 29 schools. And he notes better morale among the 14,600 students and hundreds of staff.
"We don't miss school like we used to for outbreaks of flu," says Best, who saw absentee rates as high as 20 percent and even had to close schools down in the years before telehealth was introduced. "Now I have an RN in every school with instant access [to healthcare]. Every student has access to healthcare at any time."
"it's really made a difference."
In all, 24 of the district's 29 schools (the other five schools are located alongside another school) have a telehealth station – a good-sized room, about half the size of a classroom, with a video-conferencing hookup, connected devices for vital signs and quick exams, an RN and duty and immediate access to doctors and nurses at the Cherokee Health System. The telehealth platform comes from AMD Global Telemedicine, based in Chelmsford, Mass.
READ MORE: Factors Behind the Adoption of School-based Telehealth
That telehealth service is used almost daily – more than 11,000 encounters have been logged in the past eight years, and 1,631 during the 2015-16 school year – for everything from primary care to chronic condition management to the occasional emergency. It's been used to examine students for strep throat and ear infections, check blood pressure, examine suspected lice infestations, even help staff deliver an epi-pen injection.
"Having access to providers through the use of telemedicine technology not only keeps students in school, but in some instances represents access to high-quality care that is otherwise difficult to come by in rural Tennessee," says Julia Pearce, Cherokee Health Systems' regional vice president.
Best says 84 percent of the students treated via telehealth remain in school, and the rest are given treatment that might take two or three days without telehealth. This means a quicker diagnosis, quicker treatment and less time spent out of school.
Recently, the district began offering counseling services at the district's five high schools. That service proved invaluable just last year when a massive wildfire spread through the county, almost destroying one entire community and rendering some 260 students and several staff members homeless.
Best says he launched the telehealth program eight years ago to not only combat outbreaks of sickness and school closures, but to improve the culture of health and wellness in schools and make sure that students could receive healthcare even if they didn't have health insurance. This platform has proven invaluable, he says, in a rural region where many students have parents who work more than one job to make ends meet.
READ MORE: The Benefits and Challenges of Telehealth for Specialists
Best says the program is "an ongoing journey" for him, and he has plans for the future. Roughly a decade ago he'd been working on programs to fight obesity in school-aged children, and would now like to incorporate that into a telehealth-based diet and nutrition counseling service, perhaps including family counseling.
He'd also like to launch a secure, confidential messaging platform that would allow students to seek advice from healthcare providers for sensitive subjects and report issues, such as acts of bullying, to the proper authorities.
With school districts across the country launching telehealth programs at an ever-increasing rate, Best is quick to note that no two communities or school districts can and should approach telehealth in the same manner. Each has its own populations, concerns and goals.
"Every community is completely different," he says, noting that many of the school districts now using telehealth in Tennessee first came to Sevier County for advice. "You need to know what you want and what you can do, and make sure you know who's going to be providing the healthcare."
As a reward, Best says he's seen an overall increase in test scores, a decline in absences, no closed schools in the past five years and better morale.
"It's noticeable," he says.
He's also seen the program likely save a life. A few years back an elementary school librarian wasn't feeling well, he said. Through a telehealth checkup, it was determined that the librarian was in the beginning stages of a heart attack. That intervention quite possibly saved the librarian's life.
In eight years "you see a little bit of everything," he says. And that's why telehealth works so well.