How One VNA Uses mHealth to Boost Care Management and Coordination
VNA Health Group of New Jersey is using an mHealth platform to improve care management and coordination for its patients. The connected care tool gives them insight into when, where and why their patients end up in the hospital.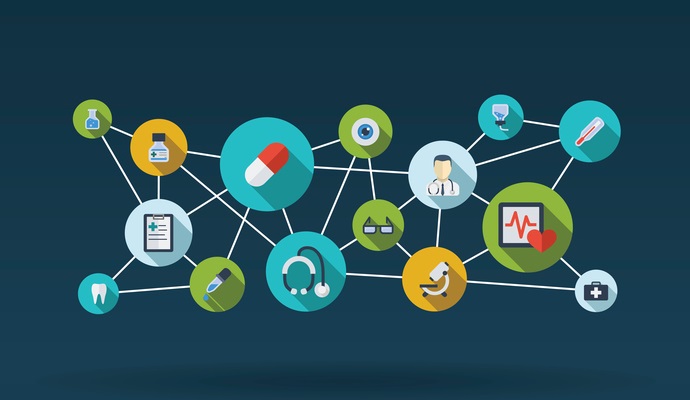 Source: ThinkStock
- mHealth technology works best when it improves care management and coordination for patients going through transition.
For the Visiting Nurse Association Health Group, the largest provider of post-acute and community-based healthcare in New Jersey, a new connected care platform is helping them keep track of patients moving between the home and the hospital, or the skilled nursing facility, or any other place to which they might be headed on any given day.
"The very first step is us being aware of what is going on," says Alex Binder, vice president of physician services for the Holmdel, N.J.-based organization. "Without that, we can't prepare for what may happen next."
Like most healthcare providers for elderly patients, many with multiple chronic conditions, care management and coordination is a constant challenge. This population may live at home or in an SNF, but they're never far away from a trip to the hospital.
"911 is the typical response," says Binder. "They use it all too often. And the sicker you are, the more you believe you should go to the hospital … but that's not always the right thing to do."
READ MORE: Telehealth, RPM Help Visiting Nurses Fill Care Management Needs
In the past, the VNA Health Group would learn about these trips to the hospital well after the fact, perhaps not until the next home visit. They would then have to gather information from the patient, perhaps the patient's family and the hospital to find out what happened, then adjust care plans accordingly.
mHealth and telehealth platforms are changing that paradigm. With a mobile health app, home health programs like the VNA can tap into health information exchanges and receive alerts when a patient is admitted to or discharged from a health system. In some instances they can communicate with the patient's care providers and family, even access the medical record to coordinate care when the patient returns home.
"That transition of care is critically important," says Binder, whose organization uses the PatientPing platform to receive alerts on any changes in patient status. "The earlier we know what's happening, the quicker we can plan ahead."
That may include connecting with any specialists or other providers now included in the post-discharge treatment plan, managing any new medications, talking to family and friends about any changes in the home environment, even contacting DME providers for any needed equipment.
There are more benefits to this platform. VNA Health Group can analyze the once-a-month census of status alerts sent by PatientPing, or go online and drill down into the data at any time, to spot trends for specific patients.
READ MORE: An mHealth Business Plan: From RPM to Home Health Monitoring
In one case, VNA Health Group noted that one patient with advanced dementia was being taken to the hospital every six to eight weeks. The patient's caregiver reported that she called for help every time she saw the patient showing signs of dehydration or exhaustion, and saw these trips to the hospital – which had been taking place for more than a year – as a sort of healthcare "tune-up."
Once the mHealth platform was put in place, VNA Health Group care coordinators spotted that trend and began calling the caregiver every week to check in on the patient. They were able to intervene at the first signs of exhaustion or dehydration and treat the patient at home. As a result, that patient hasn't been back to the hospital in more than four months.
"The underlying disease – we haven't found that to always be significant" in hospitalizations, says Binder, who's been using the connected care platform for some nine months. "Sometimes we can get in there and find that it's about anxiety or loneliness."
To that end, Binder expects these mobile health platforms to become more robust over time, pulling in data from various sources – smart equipment at home, caregiver communications, primary care provider notes and the medical record – to create a more complete picture of the patient at home. Add AI technology to that platform, he says, and in the future organizations like VNA Health Group might be able to spot health issues before they happen and intervene accordingly.
The challenge, he says, lies in integrating those disparate silos of information, and finding a way to connect with every health system through an HIE so that a particular patient can be tracked no matter where he or she is taken.
READ MORE: Remote Patient Monitoring Brings mHealth Care Management Into the Home
"The idea of interoperability is maddening to everybody right now," he says, noting that only some health systems in New Jersey are part of an HIE, and that patients taken to providers outside that network aren't picked up and tracked by the mHealth platform.
In addition, Binder wants to see more data from the home put into the electronic health record.
"Every provider uses their EHR as a central nervous system," he says. But that system usually applies to the healthcare provider and his or her interactions with the patient.
"What an EHR doesn't do a good job in is in telling a story over time," he says. It doesn't give an accurate account of the patient at home, going through his or her daily routine, doing things and making decisions that ultimately affect one's health.
All that in time, Binder says. For now, VNA Health Group is focused on using its mHealth platform to react more quickly to those changes in status, and to smooth the transitions between the home and the SNF and the hospital. That, in turn, will make care coordination and management much easier.