How Smart Glasses, Mobile Health Industry Improve Patient Care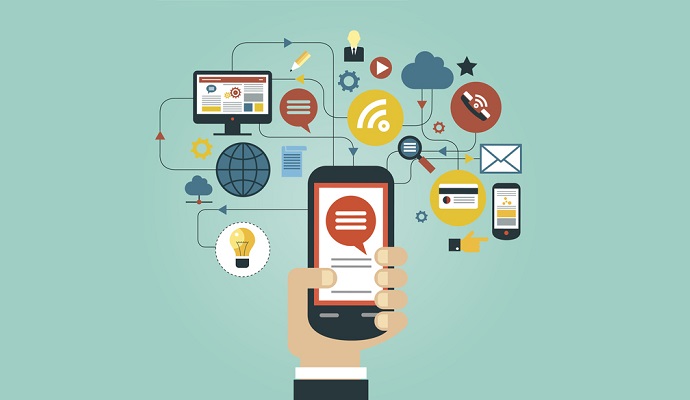 - The biggest news of late in the tech industry has come from Google, which plans to create a new parent company called Alphabet. Larry Page, the new Chief Executive Officer of Alphabet, wrote in a press release how Alphabet will essentially be a collection of companies with Google at the forefront of the compiled organizations. How will this change affect the mobile health industry, you may wonder?
Some of the companies that will have overall oversight from Alphabet include Life Sciences and Calico, which move forward the creation of glucose-sensing contact lens as well as longevity projects, respectively.
"Alphabet Inc. will replace Google Inc. as the publicly-traded entity and all shares of Google will automatically convert into the same number of shares of Alphabet, with all of the same rights. Google will become a wholly-owned subsidiary of Alphabet. Our two classes of shares will continue to trade on Nasdaq as GOOGL and GOOG," Larry Page wrote in the release.
The healthcare industry is constantly adopting new technologies to improve patient care and Google has played a large role in advancing smart glasses for the medical field. Forbes reported that today more healthcare workers have adopted the Google Glass as a way to access patient data including medications, laboratory results, and medical history right in front of their eyes. Forbes continues by explaining how Google Glass can be used on a daily basis within a nurse's workflow.
"First, the nurse checks the route plan displayed on her smart glasses and then sets off with her medication tray," the article stated. "When she enters a patient's room, she scans the bar code on the patient's wristband and immediately receives information about which medication that particular patient needs to take. If she has any questions, she can contact and speak to the responsible physician immediately via the glasses. At the end of the working day, all the data stored on her smart glasses is transferred to the IT system."
Healthcare workers who use smart glasses both have real-time access to key medical information vital for clinical decision-making as well as a way to make notes to medical records in "speech and image form."
The Wall St Daily discussed the history of Google Glass and how it has evolved over the last several years. In 2012, Google launched its smart glasses product and expected millions of consumers to flock to its shelves. The innovation would allow consumers to take pictures and videos, offer directions, provide alerts to general activities in one's location, and more. However, this expected enthusiasm did not occur and the company soon withdrew the product from its line.
However, a new and revamped Google Glass is likely coming out imminently, as the company has filed patent applications with the Federal Communications Commission. However, this new version of the smart glasses will aim toward being adopted in the workplace instead of on a general consumer basis. For example, a surgeon who's focused on an operation would find smart glasses incredibly useful when in need of certain statistics or instruction, as the device wouldn't require him to move away from the patient.
Google is not the only company developing smart glasses for the mobile health industry. Atheer Labs, Technical Illusions, Microsoft, and others are focused on creating smart glasses that would benefit the mobile health industry and society at large.
With the adoption of electronic patient records, iPads, smart glasses, and other devices, the mobile health industry was able to make paper records part of the past and bring digital health to patient care. Along with smart glasses, telemedicine is another method for doctors and patients to address concerns more effectively using videoconferencing and other electronic communication systems.
As the mobile health industry brings in more technologies for medical professionals to enhance patient care, healthcare providers would be wise to consider the benefits of smart glasses in particular.