How Wearable Devices Track Vital Signs in Military Pilots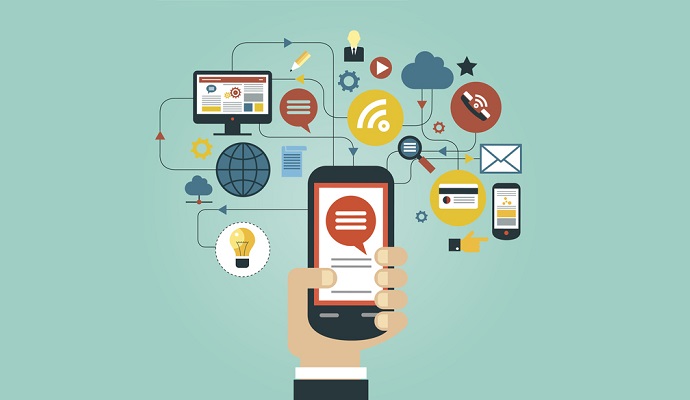 - The technology fields are overflowing with new innovations and developments to improve remote patient monitoring and health outcomes in the medical care industry. From telehealth platforms and mobile health applications to health IT systems and wearable devices, the global mHealth field is bringing new solutions to the patient community. For example, the American Chemical Society announced in a press release that flexible and bendable electronics could be improving military applications and even the monitoring of vital signs among pilots.
Previously, a circuit board was developed to be a rigid structure, but this has been changing in recent years, as thinner and more flexible applications and electronics have been developed. A team of researchers in the chemistry and materials science arenas has been working to address the "harsh environments" of airplanes and aircraft in the military with new applications.
"Basically, we are using a hybrid technology that mixes traditional electronics with flexible, high-performance electronics and new 3-D printing technologies," says Benjamin J. Leever, Ph.D., who is at the Air Force Research Laboratory at Wright-Patterson Air Force Base. "In some cases, we incorporate 'inks,' which are based on metals, polymers and organic materials, to tie the system together electronically. With our technology, we can take a razor-thin silicon integrated circuit, a few hundred nanometers thick, and place it on a flexible, bendable or even foldable, plastic-like substrate material."
In order to ensure that these wearable devices remain flexible, stretchable, and bendable, the researchers used liquid gallium alloys as a connecting material between the electronic substances. The thin material can then be squeezed into tight areas including a person's skin.
While this particular substance is meant to measure the stresses and strains of aircraft, the researchers are also developing a biosensor system that would be able to remotely monitoring a pilot's overall health and status. The wearable devices would monitor the pilots' temperature, heartbeat, hydration levels, sweat, and additional vital signs.
"Overall, the military has the advantage of being able to move ahead with potentially higher risk research," Leever went on. "Commercial investors want a clear demonstration before making an investment. The military can pursue possibly transformational applications at earlier stages if we see a promising approach to realize and advance a technology's revolutionary potential. When we are successful, the commercial sector directly benefits."
The biosensor systems would be positioned within the wearable devices, which are essentially flexible patches laid on the skin. The tool will measure in real-time various vital signs that indicate fatigue or cognitive problems on the part of the pilot.
These wearable devices could play a key role in remote monitoring within the healthcare industry, as it would allow doctors to measure vital signs from afar. Athletes could also benefit from these medical applications, such as receiving physical feedback during a fitness program.
Hospitals would benefit as these tools enable physicians to monitor patients remotely in real-time and offers both healthcare professionals as well as caregivers an opportunity to track patients' vital signs. Wearable devices offer another opportunity in improving the quality of patient care and health outcomes while lowering skyrocketing healthcare costs by reducing hospital readmissions and emergency room visits.
Athletes along with the average consumer can also benefit from wearable devices such as fitness trackers. The healthcare system Novant Health announced today that patients will be able to share the data from their fitness trackers with their doctors via an electronic patient portal called MyChart.
"Fitness trackers can be excellent motivators and, as a physician, I'm very excited about any technology that helps to keep my patients engaged with their health," Keith E. Griffin, MD, chief medical information officer for the Novant Health medical group, said in a company press release. "By connecting MyChart with popular health tracking technology, we can give patients even more options for keeping their doctors up to date on their health between office visits."