Humana Unveils mHealth App for Medication Management, Adherence
Humana's RxMentor app is designed to give its members an mHealth resource for compiling and accessing medication management history, which they can then share with their caregivers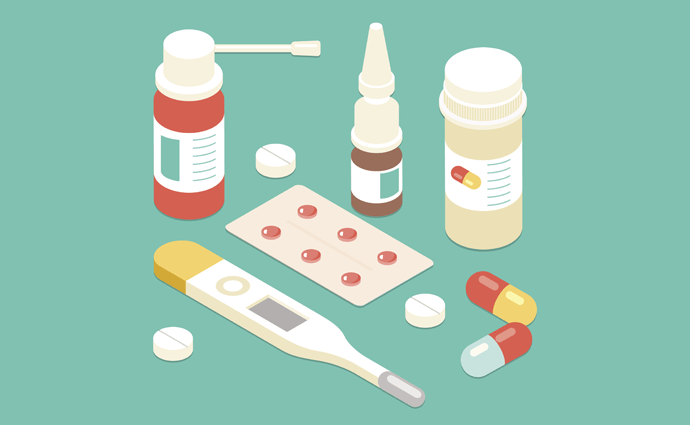 Source: ThinkStock
- Humana is launching an mHealth app designed to give its members and their healthcare providers a mobile tool for medication management and adherence.
Available in Apple's App Store and Google Play as well as on the payer's website, RxMentor allows members to enter data on all the medications they take, including prescriptions, vitamins and herbal supplements and over-the-counter items. The user's medication history is tied into claims data for the past 180 days, and includes a prompt whenever new claims data is reported.
Other resources include links to information on each medication listed, patient-entered notes on dosages, side-effects and refills, a secure e-mail link to share the data with caregivers and, for users with multiple conditions and medications, access to a Humana pharmacist for a medication preview.
"Managing multiple daily medications is challenging especially when those medications might be prescribed for a member by multiple physicians," William Fleming, PharmD, president of Humana's Health Care Services, said in a press release. "Remembering all the names and when and how to take them can be a daunting task. The RxMentor tool can take some of those barriers away by giving our members an easier way to keep track of and communicate all their medication to their doctors and caregivers."
Nick Walter, the director of Humana's Digital Center of Excellence, says the app allows members to keep track of their medications and medication history and share that data with caregivers.
READ MORE: mHealth Messages Get High Grades in Medication Adherence Study
"The tool is designed with our members in mind, so we hope members will continue to use it and update it on a regular basis," he says.
Humana's mHealth app is the latest effort to use digital health tools to tackle a significant and growing problem in the U.S. An Annals of Internal Medicine report indicates as much as half of all medications prescribed for people with chronic diseases are not taken as prescribed, and as much as 30 percent of those prescriptions aren't even filled out.
In all, the report says, Americans take only half the medications they're supposed to take. And that lack of adherence leads to an estimated 125,000 deaths a year.
The issue may be even more pronounced for people with heart disease. According to the American Heart Association, three of every four patients aren't taking their medications as prescribed; these lapses lead to reduced clinical outcomes and roughly $300 billion each year in additional visits to the doctor or ER and extra hospitalizations.
The challenge lies in creating a mobile tool that patients will want to use. Walter says RxMentor is designed so that members can quickly and easily enter the required data and have that information at their fingertips when talking to a doctor, family caregiver or pharmacist. That includes creating an offline version so that users can still access their data in areas with no Wi-Fi connectivity.
READ MORE: mHealth Closes The Gaps in Medication Adherence During a Crisis
Walter says the payer is looking at ways to make the mHealth tool even more helpful.
"[W]e are speaking with consumers on how we can position prescription cost management and savings opportunities in the tool to ensure they are aware of any potential savings options with their medications," he says. "This could range from switching from a brand to a generic all the way to enrolling in a mail-delivery pharmacy. We are also exploring how to allow consumers to set up medication reminders and to mark if they took the medication. This data would also be centrally stored so that it can be shared with the member's care team."
RxMentor follows on the heels of Human's other mHealth app, RxCalculator, a Medicare prescription cost calculator tool for use during the Medicare Advantage and Prescription Drug Annual Enrollment Period (AEP).
"We are currently working on integrating that experience with the RxMentor experience," Walter says. "The goal is to save the medication list that is provided during enrollment available in MyHumana (the payer's member portal) and RxMentor in order to create a digital experience prior to the member's plan going live. This will allow us to get the member enrolled in the appropriate clinical programs and highlight savings opportunities prior to them going to the pharmacy counter to refill their medication."
In addition, he says, Humana wants the apps to be integrated with electronic medical records platforms so that healthcare providers and care teams can synch that information with each patient's care management plan.
READ MORE: The Evolving Role of mHealth in Medication Management and Adherence
RxMentor joins a growing arsenal of mHealth and telehealth tools designed to improve medication adherence, including text and SMS messaging platforms, digital pillboxes and apps programmed to remind the user to take his or her prescriptions.
Providers are also looking to make those digital reminders more attractive. This past March, Express Scripts announced an investment in Mango Health, a San Francisco-based mHealth company specializing in consumer-facing apps that use gamification to target improved health outcomes.
"Our experience has taught us that when patients are active participants in their health, they achieve better health outcomes," Glen Stettin, Express Scripts' senior vice president and chief innovation officer, said in a March 2017 press release. "Mango Health's success in keeping patients engaged in their care through fun, user-friendly mobile applications is a natural extension of the care our pharmacists provide to our members. We look forward to bringing together our unique capabilities to motivate patients and encourage positive and healthy behaviors."