Idaho Revises Anti-Abortion Telemedicine Legislation
Idaho's Senate has voted to amend telemedicine legislation enacted in 2015 that banned doctors from prescribing abortion-causing drugs through a virtual visit. 19 states oppose abortion-by-telemedicine, and Texas may be next.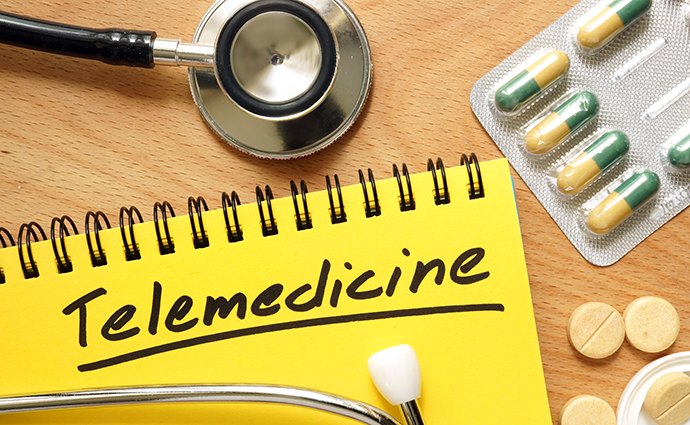 Source: ThinkStock
- Idaho's Senate has voted to amend two-year-old telemedicine legislation that prohibits doctors from using an online platform to prescribe abortion-causing drugs.
The Senate voted 28-7 this week to approve HB 250, which "[a]mends existing law to remove language providing that a physician has examined in person a woman to whom an abortifacient is administered to determine the medical appropriateness of such administration and has determined that the abortifacient is sufficiently safe for use in the gestational age at which it will be administered; and to remove language providing that no drug may be prescribed through telehealth services for the purposes of causing an abortion."
Lawmakers were moved to act following the state's settlement of a lawsuit filed by Planned Parenthood of the Great Northwest over Idaho's Telehealth Access Act and other legislation passed in 2015. That legislation included lengthy explanations that the Legislature had determined that "chemical abortions performed via telemedicine methods undermine the creation of a healthy doctor-patient relationship," and that "chemical abortions performed by remote teleconferencing methods represent substandard medical care and that women and girls undergoing abortion deserve and require a higher level of professional medical care."
U.S. Judge B. Lynn Winwill, presiding over the lawsuit, disagreed. Prior to the settlement, she issued an opinion that the legislation "provide(s) few, if any, health benefits for women," and that any benefits "are outweighed by the burden these laws impose on access to abortion."
According to the settlement, Idaho's Legislature was to revise its telemedicine laws by the end of the year to strike the questionable content, or else Winmill would declare the legislation unconstitutional and unenforceable.
READ MORE: The Evolving Role of mHealth in Medication Management and Adherence
Some senators, in voting against HB 250, said they wanted to challenge Winmill's ruling.
"I understand where we're at, we're looking down the barrel of a lawsuit we may likely lose," Sen. Dan Foreman, R-Moscow, testified, according to the Idaho Spokesman-Review. "So the question is what do we do with HB 250. The way I see it, we have two choices: We can pass the bill, avoid the legal expenses [or] vote down the bill and take a stand on principle."
"This issue is not about healthcare; it's about legislative authority," he added. "In making a stand today and voting down this bill, we send a clear message the Idaho Legislature will not be intimidated in its role in making good law. It's our job to make the law in Idaho. It's not the job of the plaintiff in a lawsuit. … Let's make a stand today and show everybody."
Some 19 states have passed legislation mandating that abortion-causing medication be given by a physician in person, while some others have restricted how telemedicine can be used. In neighboring Utah, a move to include restrictive language in new legislation opening telemedicine to new reimbursement opportunities was shot down.
"We need this telehealth bill," said State Sen. Ben Shiozawa, R-Cottonwood Heights, who successfully submitted an amendment removing abortion language from the bill. This "is not pro-choice or pro-life - I want to take that off the table."
READ MORE: The Benefits and Challenges of Telehealth for Specialists
Abortion rights groups, led by Planned Parenthood, see telehealth as one means to improve access to abortion services, especially in rural and underserved parts of the country and areas where opposition could intimidate those seeking help.
"Women in Idaho deserve the right to have access to the safest, highest quality healthcare," Chris Charbonneau, CEO of Planned Parenthood of the Great Northwest and the Hawaiian Islands, said in a press release following her chapter's settlement of its lawsuit against Idaho. "These misguided laws do just the opposite by creating unnecessary hurdles to safe and legal abortion that are not grounded in science, but instead rooted in politics."
Some states have used telehealth as a compromise. In Kentucky, which has strong informed consent requirements for women considering abortion, legislators last year approved a bill that enables doctors to counsel women via real-time video if they can't provide counseling in person. The Republican-controlled House had sought to require an in-person meeting between doctor and patient at least 24 hours before an abortion, but compromised with the Democrat-controlled Senate to allow video consults.
The issue won't go away anytime soon, and is expected to intensify in light of the current administration's public views on abortion.
The next battleground may well be in Texas, where new legislation submitted this February to define telehealth and telemedicine includes language banning physicians from using telemedicine to prescribe "an abortifacient or any other drug or device that terminates a pregnancy."