Idaho to End Telehealth Restrictions for Abortions
Idaho and Planned Parenthood have settled a lawsuit over legislation enacted in 2015 that restricts access to telehealth for women considering an abortion.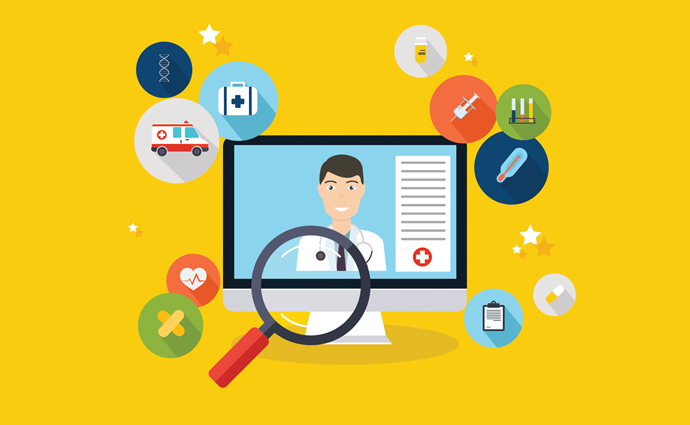 Source: ThinkStock
- Telehealth advocates are cheering the end of a legal battle in Idaho over whether healthcare providers could use virtual visits to treat women seeking an abortion.
Planned Parenthood has announced the settlement of a lawsuit filed against the state over two laws passed in April 2015. One, the Telehealth Access Act, allows providers to prescribe medications during a video consult with a patient, but adds one line specifically excluding drugs used to induce and abortion. The second law requires that a physician be present with the patient during an abortion.
Under terms of the settlement, Idaho lawmakers will repeal the latter law and amend the Telehealth Access Act to eliminate the telemedicine drug restriction by the end of 2017.
"Women in Idaho deserve the right to have access to the safest, highest quality healthcare," Chris Charbonneau, CEO of Planned Parenthood of the Great Northwest and the Hawaiian Islands, said in a press release. "These misguided laws do just the opposite by creating unnecessary hurdles to safe and legal abortion that are not grounded in science, but instead rooted in politics."
Abortion rights groups, led by Planned Parenthood, see telehealth as one means to improve access to abortion services, especially in rural and underserved parts of the country and areas where opposition could intimidate those seeking help.
Opponents say the technology platforms allow for so-called "webcam abortions" and erode the doctor-patient relationship.
Some 19 states specifically mandate that abortion-inducing medication be given in person, according to the Guttmacher Institute, while others restrict how telehealth can be used.
In Kentucky, which has strong informed consent requirements for women considering abortion, legislators last year approved a bill that enables doctors to counsel women via real-time video if they can't provide counseling in person. The Republican-controlled House had sought to require an in-person meeting between doctor and patient at least 24 hours before an abortion, but compromised with the Democrat-controlled Senate to allow video consults.
In 2015, Iowa's Supreme Court shot down that state's ban on the practice of abortion by telemedicine, allowing the state's three Planned Parenthood clinics to continue treating women through secure two-way video consults.
The process, in use since 2008, enables a doctor to connect with a patient via video feed and watch while a trained staff member takes vitals, collects a blood sample and performs and ultrasound. The doctor then reviews the information, talks to both patient and staff member and, if appropriate, remotely unlocks a receptacle containing the abortion-inducing drugs. The doctor then watches the patient take the medication.
In rejecting the state's ban, Iowa's high court noted that since Iowa has only three Planned Parenthood clinics, the ban places an "undue burden" on women who would have to travel hundreds of miles to visit a clinic at a time when a doctor is there.
Last April, New York-based Gynuity Health Services launched a pilot program in Hawaii, Oregon, New York and Washington whereby an abortion clinic is sanctioned to mail abortion-inducing medication to certain in-state patients, who would then consult with a clinician via remote video on how to take the drug.
According to the Associated Press, U.S. District Court Judge B. Lynn Winmill, who presided over the Idaho lawsuit, had noted prior to the settlement that the two laws challenged by Planned Parenthood "provide few, if any, health benefits for women," and that any benefits "are outweighed by the burden these laws impose on access to abortion."
That opinion may come into play if Idaho lawmakers refuse to repeal the legislation Under terms of the settlement, if lawmakers take no action, Winmill will declare them unconstitutional and unenforceable. That ruling could then be used by anyone challenging restrictive telehealth laws in other states.