Indian Health Adds Telemedicine to Opioid Abuse Treatment Strategy
The Indian Health Service has launched a new policy aimed at using telemedicine to expand Medication Assisted Treatment (MAT) therapy to Native American and Alaskan Indian populations struggling with opioid abuse.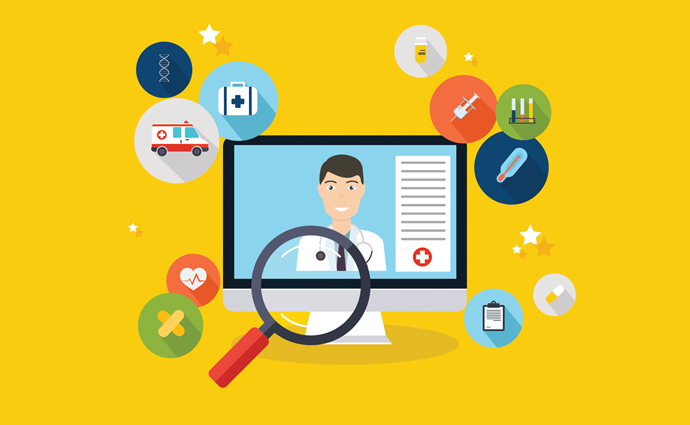 Source: ThinkStock
- The federal agency responsible for coordinating care for Native American and Alaskan Indian populations is launching a telemedicine platform to improve access to opioid abuse disorder (OAD) treatment.
Rear Admiral Michael Toedt, MD, chief medical officer for the Indian Health Service, recently unveiled the Internet Eligible Controlled Substance Provider (IECSP) Designation policy, which will enable healthcare providers to expand their use of Medication Assisted Treatment (MAT) to rural and remote Native American and Alaskan Indian populations.
"It is sometimes difficult in rural and remote locations to access a provider with the necessary training and approval to prescribe buprenorphine in an outpatient or office-based setting," he said in a Nov. 1 blog announcing the new policy. "This policy enables IHS, tribal and urban Indian organization health care providers to apply to be designated by IHS as Internet Eligible Controlled Substance Providers, allowing them to prescribe controlled substances for medication-assisted treatment through telemedicine."
MAT therapy combines mental health treatment with carefully managed prescriptions of either Methadone, Naltrexone or Buprenorphine, all designed to help those with addiction issues get through the withdrawal stage. Healthcare providers have been using telemedicine and telehealth to not only treat remote patients, but to gain the training necessary to be certified MAT providers.
Toedt's new policy addresses a long-standing barrier to using connected care technology to treat people with OAD.
READ MORE: Using Telehealth to Coordinate Care for Substance Abuse Disorders
In 2008, Congress passed the Ryan Haight Act, which prohibits physicians from prescribing controlled substances electronically until they have conducted an in-person examination, or if they meet the federal definition of practicing telemedicine, which requires that the patient be treated by, and physically located in, a hospital or clinic which has a valid DEA registration; and the telemedicine practitioner is treating the patient in the usual course of professional practice. The law had carved out an opportunity for the DEA to create a special designation for healthcare providers to use telemedicine for MAT therapy, but the DEA never created that pathway.
That changed this year with passage of the SUPPORT for Patients and Communities Act (H.R. 6), which – among many other things - sets a timeframe for the DEA to create that designation.
Toedt's new policy establishes that pathway for IHS providers.
"The Internet Eligible Controlled Substance Provider exception to the Ryan Haight Act allows IHS-designated providers to prescribe Medication Assisted Treatment over telemedicine when the patient is not in the presence of a DEA-registered practitioner and regardless of DEA facility registration status," he wrote in his blog. "This exception will expand access to the full spectrum of treatment options for opioid use disorder to individuals in rural and remote areas."
"Expanding Medication Assisted Treatment locations will reduce the time for patients to start their recovery journey, potentially lower the risk for return to drug use, and may reduce the potential of death from overdose," he added. "An example where this policy exception could be used is in a remote Alaska village clinic that is staffed only by a community health aide."
READ MORE: Avera Tabbed to Provide Telehealth to Indian Health Services Network
According to The American Academy of Family Physicians (AAFP), "those seeking approval for IHS designation as an IECSP will still need to be registered by the DEA to prescribe controlled substances, including holding an active Drug Addiction Treatment Act (DATA) of 2000 waiver to conduct maintenance and detoxification treatment using specifically approved schedule III, IV or V narcotic medications."
Healthcare providers in several states are pushing to increase the use of MAT therapy to combat the nation's ongoing opioid abuse crisis. A critical part of that effort lies in using telemedicine to expand access to hard-to-reach populations.
Just this week, lawmakers and healthcare advocates in New York lobbied for access to (MAT) therapy in all state jails and prisons during a hearing held by the State Assembly Committees on Corrections, Alcoholism and Drug Abuse, and Health.
"The opioid epidemic has hit every region of New York State, but nowhere is its reach felt more acutely than among our state's incarcerated population," said Assembly member Linda B. Rosenthal, Chair of the Assembly Committee on Alcoholism and Drug Abuse and a co-sponsor of the Medication Assisted Treatment bill (NYS8774A/S8914A), which would require all New York jails and prisons to offer MAT along with counseling and clinical support, discharge planning and reentry support. "The rates of addiction in our state's correctional facilities are astronomical, and yet we fail to make medication assisted treatment available at the vast majority of them."
"Access to MAT, especially when coupled with post-release treatment options, will help individuals manage potentially deadly withdrawal symptoms, reduce the number of overdose deaths and markedly lower rates of recidivism," she added. "We must pass my legislation, A. 8774, and ensure that the continuum of care that we continue to build out in New York absolutely runs through every correctional facility in the state."