Indiana Lawmakers Wade Into the 'Ocular Telehealth' Battle
Legislators want to ease the state's telemedicine laws to allow mHealth eye exams and prescriptions for glasses and contact lenses. But not everyone thinks the digital health platform is appropriate for eye exams.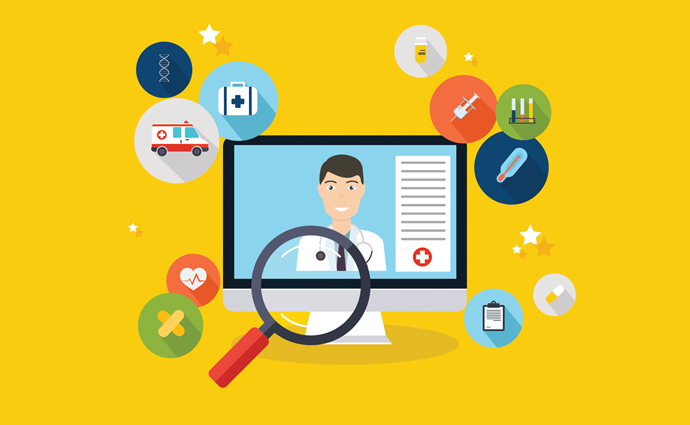 Source: ThinkStock
- Some Indiana lawmakers want to amend the state's telemedicine law to allow online eye tests and the prescription of contact lenses and glasses.
The proposal may face a stiff battle. State lawmakers passed telemedicine rules last year that prohibited online eye exams and prescriptions after opposition from optometrists fearing they'd lose business to online companies. And South Carolina is being sued by one such company after it passed legislation last year banning online exams and prescriptions.
Indiana House Bill 1331, submitted by State Rep. Cindy Kirchhofer (R-Indianapolis), "(r)emoves the restriction on the prescribing of ophthalmic devices through telemedicine and sets conditions on when a provider may, through telemedicine, prescribe medical devices." It would also require the state's optometry board to regulate "ocular telemedicine or ocular telehealth" no more restrictively than it does for in-person services.
"We all know that we have an access to healthcare services problem in Indiana," Kirchhofer told Indiana Public Media. "So, in some parts, finding a healthcare provider is difficult in rural areas."
Not everyone thinks online eyes exams are a good idea. The American Optometric Association has come out against ocular telehealth platforms, arguing that online tests aren't accurate enough and might miss health problems like diabetes. California's state Board of Optometry has also launched a public service campaign against online eye exams, and several states have passed or are considering legislation aimed at excluding them from telehealth laws.
READ MORE: Is Telehealth Redefining the 'Doctor-Patient Relationship'?
The AOA has even gone so far as to lobby the U.S. Food and Drug Administration to take action against Opternative, a Chicago-based developer of an online app for eye exams that operates in 39 states. The company is suing South Carolina's Department of Labor, Licensing and Regulation and the state's Board of Medical Examiners after lawmakers last year passed the Eye Care Consumer Protection Law, which requires that eye doctors conduct in-person exams before issuing prescriptions for eyeglasses or contact lenses.
"By effectively prohibiting ophthalmologists from using Opternative's technology, South Carolina is using government power simply to protect the profit margins of favored businesses," Robert McNamara, an attorney for The Institute of Justice, a Libertarian law firm representing Opternative, said last October, when the lawsuit was filed. "That's not just wrong, it's unconstitutional."
"Although telemedicine is actually generally legal in South Carolina … the state has a law on the books banning online eye exams specifically," McNamara continued. "That's not because telemedicine is more dangerous for ophthalmologists than it is for dermatologists and their patients. It's because private businesses successfully lobbied the state legislature to keep Opternative out."
One staunch supporter of the technology is former House Speaker Newt Gingrich, who railed against efforts to curb ocular telehealth in a March 2016 column in USA Today.
"Proponents argue that the technology is unsafe, irresponsible, and hurts the business of licensed professionals," he wrote. "But by this logic, the home thermometer, too, is a dangerous tool in the hands of untrained people. Thermometers inserted, timed, and read by doctors or nurses are safer, more accurate, and more responsible. If you are sick enough to need to take your temperature, you are sick enough that you must see a doctor or at least a nurse."
READ MORE: The Benefits and Challenges of Telehealth for Specialists
"There are more than 100,000 smartphone apps for health purposes, including one that detects heart attacks and another that helps diabetics monitor their blood sugar," Gingrich continued. "Moreover, 58 percent of smartphone users have downloaded one of these apps for health or fitness. And every day more are invented. Many of these smartphone enabled apps and devices will be better than the methods they're replacing - more convenient, faster, less expensive, and, in a growing number of cases, more accurate."
Michael Campbell, president of the South Carolina Optometric Physicians Association's board of directors, said lawmakers there were protecting residents from harm.
"It is a business to them, and that's the way they're looking at it," he told the Chicago Tribune. "We care about the patient, trying to get those prescriptions right and trying to figure out why those prescriptions change from a health standpoint."
Some Indiana optometrists have the same concerns.
"As somebody who's practiced for over 25 years now, taking care of tens of thousands of patients, I think of patient, after patient, after patient that have sat in the chair thinking all they wanted was a pair of glasses or to renew their contact lens prescription and we find something very significant and deal with it," Brad Sutton of the Indianapolis Eye Care Center, told Indiana Public Media, adding that eye doctors can detect everything from diabetes to high blood pressure through an exam.
"I don't know a single practitioner of any type who's responsible for caring for patients who would provide this as a standalone service," he said. "It just isn't something that any of us would do or find appropriate."