Intermountain Turns Telehealth, mHealth Into a Connected Care Platform
By gathering 35 different telehealth and mHealth services into one connected care platform, Intermountain Healthcare aims to make care coordination and management and community effort.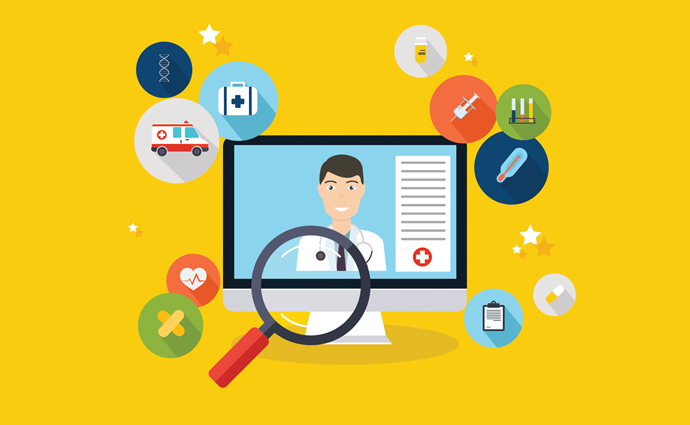 Source: ThinkStock
- Intermountain Healthcare has decided to bring all of its telehealth and telemedicine programs together under one virtual roof.
The 22-hospital, 180-clinic health system, based in Salt Lake City, recently announced the launch of Connect Care Pro, which is being billed as one of the nation's largest virtual hospital services. Officials say the platform, in the planning stages for five years, seeks to gather together Intermountain's 35 digital health programs.
"We decided that we needed to bring it all together under one entity," says James Sheets, the health system's Vice President of Outreach Services Development. "We all want to be singing from the same sheet of music from now on."
The naming of the new service, Sheets says, is quite deliberate.
"Healthcare is focused so much on virtual or tele- programs, but this is more than just a video visit," he says, running down a list that includes telestroke, telehealth programs for behavioral health and newborn critical care, telepharmacy services and digital health services that make use of connected health devices. "Connected kinda defines what we're doing."
It actually defines what many hospitals and health systems have been doing for the last few years: launching telehealth and mHealth programs and pilots here and there, defining specific goals or targeted populations, and building up a collection of services that don't integrate easily. By moving to gather those services together, Intermountain is moving into what many believe to be next phase of telehealth.
"We're gathering together what's been a quite fragmented (collection of services), which will allow us to grow and scale up even more."
Connect Care Pro, which will be coordinated out of a 20,000-square-foot facility in nearby Murray, will also bring into focus a particular goal of Intermountain and telehealth in general – to extend care coordination and management outside the health system and help small hospitals and medical groups keep their patients.
"We're building relationships with communities," Sheets says. "We can now export some of our expertise. Healing and health is connected to the support you have around you."
That philosophy has already proven its value. Intermountain officials say their connected care program allowed a small hospital in the southern part of the state to connect via telemedicine for a consult on a sick baby. That critical care consult negated the need for a transfer to Intermountain's newborn intensive care unit in Salt Lake City, a trip that would have cost more than $18,000 and caused even more stress for the family.
"Our goal is to keep care in the communities," says Sheets, noting Intermountain's telehealth programs not only encompass the health system's own hospitals but nine others outside the system. And there are plans to push that envelope even further, with remote patient monitoring and chronic care management programs and services that extend to new sites, like schools, prisons and skilled nursing facilities.
One of those nine hospitals outside the Intermountain system is Kane County Hospital, an independent facility located in Kanab, near the Arizona border. In a press release provided by Intermountain, the hospital's chief nursing officer, Charlene Kelly, RN, BSN, said her hospital has used a telemedicine platform for potentially life-saving mental health evaluations.
"Kanab has had one of the highest suicide rates in the state, not including patients that come to us from our border town in Arizona, and we don't have a crisis worker here," she said. "Trying to place a patient who has not had a crisis evaluation was next to impossible. With crisis care from Intermountain Healthcare, patients receive that crisis evaluation in less than an hour, and if the crisis worker recommends inpatient treatment they assist in placing the patient."
"Our providers just love having this service available," she added.