Internet of Things Devices Market May Jump 285% by 2020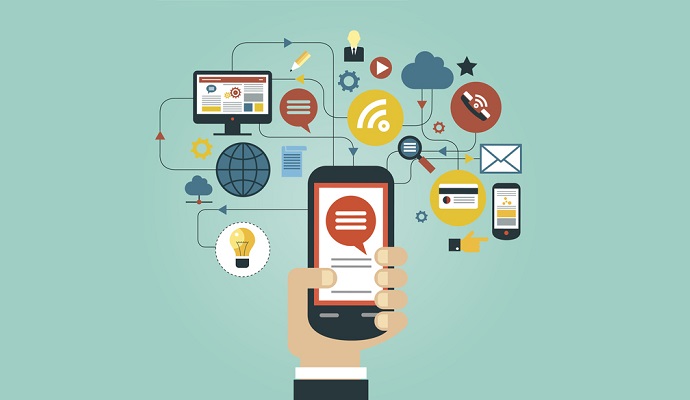 - The vast amount of advancement in the digital health space has brought about a rise in products in the market as well as certain key challenges such as data privacy concerns. The healthcare industry is focused on improving interoperability among different medical devices and mobile technologies, which stimulates the Internet of Things market.
Juniper Research released findings predicting that the number of Internet of Things connected devices will jump to 38.5 billion in 2020, which will be an increase of 285 percent since the market is only at 13.4 billion this year.
The industrial and public service sectors are the stimulants behind the growth of Internet of Things connected devices. Product vendors have even moved forward in being more service-based due to the capabilities of these tools.
The Juniper Research report called The Internet of Things: Consumer, Industrial & Public Services 2015-2020 discovered that most entities continue to need to connect their systems to their devices. The lack of interoperability remains a challenge for many developers and holds back innovation within the digital health field and among the Internet of Things devices.
Juniper Research defines the Internet of Things as, "the combination of devices and software systems, connected via the Internet, that produce, receive and analyze data. These systems must have the aim of transcending traditional siloed ecosystems of electronic information in order to improve quality of life, efficiency, create value and reduce cost."
READ MORE: Alaska Lawmakers Link Telehealth Growth to Better Broadband
While an increase in connections will lead to more data storage, this does not give important clinical information until the data is gathered, analyzed, and understood. Some other findings from the report includes that the smart devices and digital health tools consumer aspect represented a large ARPU (average revenue per user) market segment.
"The Internet of Things revolves around increased machine-to-machine communication; it's built on cloud computing and networks of data-gathering sensors; it's mobile, virtual, and instantaneous connection; and they say it's going to make everything in our lives from streetlights to seaports 'smart,'" states Wired. "The Internet of Things really comes together with the connection of sensors and machines. That is to say, the real value that the Internet of Things creates is at the intersection of gathering data and leveraging it. All the information gathered by all the sensors in the world isn't worth very much if there isn't an infrastructure in place to analyze it in real time."
HealthITAnalytics.com covered five key areas necessary to better develop the Internet of Things concept. These included (1) developing the IoT mindset, (2) creating health IT infrastructure, (3) boosting interoperability among IT systems, (4) reworking the patient-provider workflow, and (5) moving forward with future innovations and foresight.
With the amount of data growing by leaps and bounds due to the advancement of the mobile and digital health field, consumers are becoming more concerned with the security risks of certain mobile health apps and wearable devices.
A Healthline survey shows that 25 percent of polled users do not think their health information is secure on a fitness tracking device like Fitbit. The survey went over the thought processes of mobile device users including their choices in medical applications.
READ MORE: 83% of Healthcare Orgs to Invest in Telehealth, mHealth Tools
Also, about 45 percent of survey respondents claim that they fear hackers may steal their personal medical information from wearable devices. Even though there may be security concerns among the consumer base, most individuals are still interested in owning a fitness tracking device or remote monitoring tool to improve their overall health and wellness, according to the press release from Healthline.
Fifty-two percent of respondents stated that they utilize a minimum of one mobile health application while 49 percent of poll takers said they used anywhere from two to four apps. Additionally, one-third of those polled have used the apps from three to eight months.
Out of all surveyed, 15 percent owned a Fitbit or another activity tracker. Four out of five of those who owned this type of tool felt that it motivated them and kept them "on-track with their exercise routine." One quarter of this segment stated that these devices increased their activity levels while nearly half stated it assists them in better understanding how much physical activity they partake in.
The majority of mobile health app users feel that their favorite application provides "moderate or significant benefit" to their wellness. The survey also found that more individuals are looking for an alternative to the typical primary care practice visit such as the use of telemedicine services. About one in ten of those surveyed used telehealth video-based conferencing to speak with a doctor about a more insignificant illness ever since these capabilities became available to the general public.
"Healthline's survey findings indicate a strong interest among consumers in the advancement of wearables, mobile apps and telehealth," Dean Stephens, CEO of Healthline, stated in the company press release. "However, there is a lingering and noticeable concern around the protection of personal health information. This should be a warning bell for manufacturers to ensure that the security of this new technology is a top priority."