Is Convenience a Problem for Direct-to-Consumer Telehealth Programs?
New research by the Cleveland Clinic suggests that providers and consumers using direct-to-consumer telehealth platforms may be bypassing best practices for prescriptions.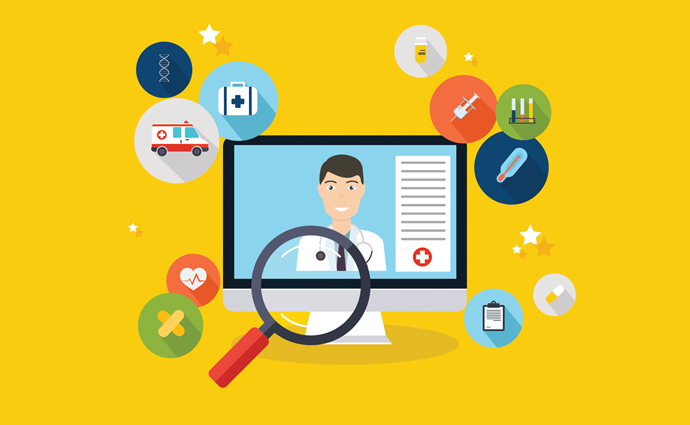 Source: ThinkStock
- Healthcare providers treating people with respiratory tract infections through a direct-to-consumer telehealth platform tend to speed up the visit by prescribing antibiotics, according to two studies. And those providers are also getting better reviews.
These results come from an analysis of more than 13,400 virtual care visits on American Well's connected care platform by researchers at the Cleveland Clinic. The studies, recently published in Annals of Internal Medicine and JAMA Internal Medicine, suggest that consumers look more favorably on providers who prescribe medication, while providers are more apt to prescribe drugs without taking the time to determine if those drugs are really needed.
"Outpatient respiratory tract infections rarely warrant antibiotics, although they are frequently prescribed," the researchers wrote in a preface to both studies. "Because patients often expect to receive antibiotics, physicians may believe that explaining why they are unnecessary is more time-consuming than simply prescribing them."
Led by Kathryn A. Martinez, PhD, MPH, the team of researchers studied telehealth treatments for sinusitis, pharyngitis, bronchitis and other respiratory tract infections on the Online Care platform between January 2013 and August 2016. They found that antibiotics were prescribed in two-thirds of the visits, while non-antibiotics were prescribed in 13 percent of the visits and no drugs were prescribed in one-fifth of the sessions.
When analyzing the length of each encounter, Martinez and her colleagues found that sessions in which antibiotics were prescribed averaged 6.6 minutes, compared to 8 minutes for sessions in which non-antibiotics were prescribed and 7.5 minutes for encounters that concluded with no prescriptions.
Because one of the general aims of telemedicine is to speed up the time from diagnosis to treatment, providers see this outcome as favorable, giving them the opportunity to treat more patients and make more money. But Martinez and her colleagues noted the results could be negative – even dangerous – if providers are prescribing antibiotics just to conclude the visit and aren't making sure antibiotics are the best treatment.
"Because telemedicine encounters are short and physicians are often reimbursed by encounter volume, antibiotic stewardship efforts that lengthen visits even slightly may be challenging to implement," the researchers noted.
They may also think that their patients want a prescription – as noted in the JAMA Internal Medicine study and reported in Healio by Sara C. Keller, MD, MPH, MSHP, an assistant professor of medicine and Director of the Division of Infectious Diseases at Johns Hopkins Medicine.
In the second study, Martinez and her colleagues analyzed patient surveys taken after the telehealth visits cited in the first study. They found that providers giving out a prescription – whether for an antibiotic or non-antibiotic – received a higher rating than those offering no prescriptions, while those who were sparing in their prescriptions received lower patient satisfaction rates.
Taken together, the two studies suggest that some physicians may be going through the motions when prescribing antibiotics, aiming to please their patients and conclude a quick virtual visit. And they're missing an opportunity to treat patients without medication, which could prove more effective and less costly and reduce the opportunity for antibiotic resistance or even drug abuse.
These studies are somewhat at odds with a recent year-long telehealth study conducted by Humana. In its research, the insurer found that physicians using a virtual care platform prescribe less antibiotics than they do for in-office visits and are more discerning about tests and follow-ups, resulting in more effective treatment.
"This shows us that virtual care should be the front door for healthcare," says Ian Tong, MD, chief medical officer for San Francisco-based telehealth provider Doctor On Demand, which conducted the study with the insurer. "This isn't a gimmick."
The disparity in results may indicate a need to better manage direct-to-consumer telehealth programs to ensure provider and patients are meeting standards of quality. In her analysis of the two Cleveland Clinic studies, Keller says they point to the need for better education – both for providers and patients.
"While the results of these two studies may (be) disheartening, brief, targeted communication about reasons for not needing antibiotics, including validating the patient's concerns and describing the risks associated with antibiotic prescription for non-indicated conditions, with prescription of symptomatic treatment, may mitigate lower patient satisfaction scores," Keller wrote. "Learning how to communicate this without adding to the visit's length is key."