Is Telemedicine Reliable Enough for Conducting Eye Exams?
Connecticut is poised to enact telemedicine legislation that limits the use of digital health tools in eye exams and contact lens prescriptions. Other states are also tackling the divisive issue.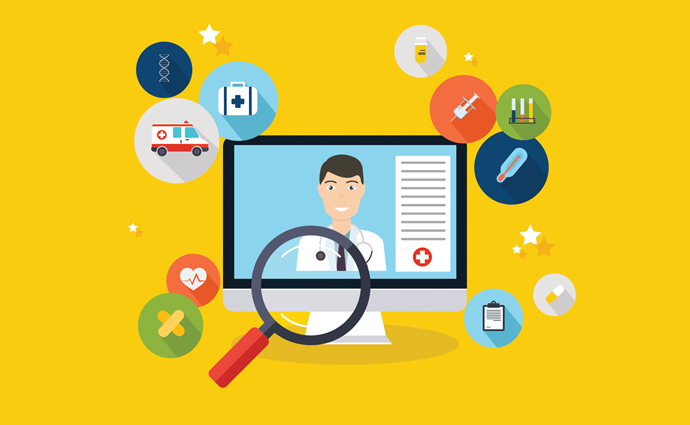 Source: ThinkStock
- Connecticut lawmakers are putting the brakes on telemedicine for eye exams, saying the technology isn't advanced enough to replace the in-person visit.
Similar battles over "ocular telehealth" and playing out in several states.
House Bill 6012, passed by the state senate last week, requires an initial in-person eye exam for contact lenses and a first renewal of the prescription before residents can refill their contact lens prescription online. The bill specifically bans the use of information from a "remote refractive device" (such as an online test or smartphone app) as the sole means of prescribing contact lenses.
"We applaud legislators for recognizing that technology has not progressed to the point needed to bypass a vision examination involving a licensed optometrist or ophthalmologist," Brian Lynch, legislative chairman of the Connecticut Association of Optometrists, told the Hartford Courant following the senate vote.
Ocular telehealth is one of the more hotly contested landscapes these days, as online eyeglass and contact lens vendors like Warby Parker, Simple Contacts, 1-800-CONTACTS and Opternative clash with optometrists and ophthalmologists over the reliability of telemedicine-based eye exams. Opponents argue the technology isn't good enough to replicate the in-person eye exam, while supporters say the physician community is just trying to protect its turf.
READ MORE: The Benefits and Challenges of Telehealth for Specialists
In Rhode Island, both House Bill 5674 and Senate Bill 0576 would require in-person eye exams before anything can be done online.
"You will see more vision loss," Paul Zerbinopoulos, president of the Rhode Island Optometric Association, told the Providence Journal, this past May, after the two bills were introduced. "These people just want to sell contacts. We are providing a service."
"How can we, in good conscience, give limitless jurisdiction over Rhode Islanders' eye health to out-of-state companies that are not invested in our patients' well-being the way we are?" Maria Jablonski, a Cranston optometrist, added in written testimony to the House Health, Education and Welfare Committee.
In Indiana, state legislators introduced a bill this past January that "(r)emoves the restriction on the prescribing of ophthalmic devices through telemedicine and sets conditions on when a provider may, through telemedicine, prescribe medical devices." It would also require the state's optometry board to regulate "ocular telemedicine or ocular telehealth" no more restrictively than it does for in-person services.
"We all know that we have an access to healthcare services problem in Indiana," the bill's sponsor, State Rep. Cindy Kirchhofer (R-Indianapolis), told Indiana Public Media. "So, in some parts, finding a healthcare provider is difficult in rural areas."
READ MORE: mHealth's Benefits Are Coming into Focus for Eye Doctors
Kirchhofer has run into a wall of opposition from optometrists.
"As somebody who's practiced for over 25 years now, taking care of tens of thousands of patients, I think of patient, after patient, after patient that have sat in the chair thinking all they wanted was a pair of glasses or to renew their contact lens prescription and we find something very significant and deal with it," Brad Sutton of the Indianapolis Eye Care Center told Indiana Public Media, adding that eye doctors can detect everything from diabetes to high blood pressure through an exam.
"I don't know a single practitioner of any type who's responsible for caring for patients who would provide this as a standalone service," he said. "It just isn't something that any of us would do or find appropriate."
New Mexico Gov. Susana Martinez vetoed legislation in April that would have prohibited online eye exams, saying the state "should explore new technologies and opportunities to expand the availability of services, not prohibit them." This followed a similar veto last year by then-South Carolina Gov. Nikki Haley.
Haley's action led to a lawsuit from Opternative, a Chicago-based developer of online eye exams that operates in some 39 states.
READ MORE: Examining the Rocky Road to Telehealth Parity
"By effectively prohibiting ophthalmologists from using Opternative's technology, South Carolina is using government power simply to protect the profit margins of favored businesses," Robert McNamara, an attorney for The Institute of Justice, a Libertarian law firm representing Opternative, said last October, when the lawsuit was filed. "That's not just wrong, it's unconstitutional."
"Although telemedicine is actually generally legal in South Carolina … the state has a law on the books banning online eye exams specifically," McNamara continued. "That's not because telemedicine is more dangerous for ophthalmologists than it is for dermatologists and their patients. It's because private businesses successfully lobbied the state legislature to keep Opternative out."
In Virginia, meanwhile, a new law goes into effect in July that drew praise from both the Virginia Optometric Association and companies like Opternative and Simple Contacts.
The new law allows state-licensed ophthalmologists and optometrists to use "face-to-face interactive, two-way, real-time communication or store-and-forward technologies" to conduct online eye exams provided they meet a lengthy list of conditions.
They include obtaining an updated medical history at the time of prescribing; conforming to "the standard of care expected of in-person care as appropriate to the patient's age and presenting condition, including when the standard of care requires the use of diagnostic testing and performance of a physical examination; and the ophthalmic prescription is "not determined solely by use of an online questionnaire."