Is the mHealth App Market Reaching its Saturation Point?
There are more mHealth apps and app publishers than ever before - but downloads are falling off, and developers are struggling to find sustainable success in a crowded market.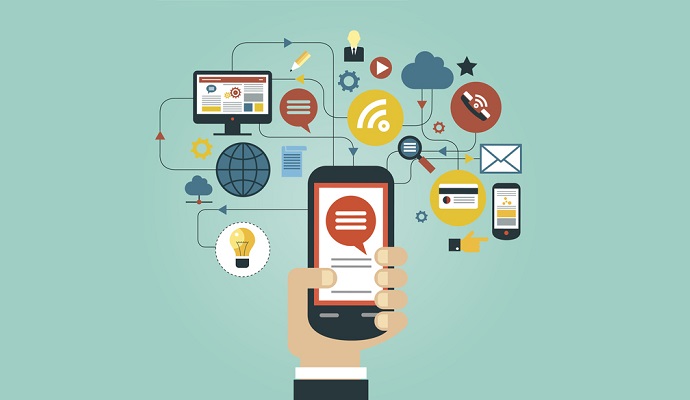 - Supply is far outpacing demand for mHealth apps.
That's the conclusion made by Berlin-based Reserach2Guidance in its study, mHealth App Developer Economics, the latest in a series of reports and studies this year that suggest the mHealth market is nearing its saturation point, and that apps and app developers will have an increasingly more difficult time finding users and maintaining sustainability.
According to R2G Researcher Audrone Skardziute, there are now 259,000 mHealth apps available in major app stores, a 57 percent increase since 2015.
That coincides with a 28 percent increase in the number of mHealth app publishers, which now stands at 58,000. In terms of who's creating apps, developers accounted for 27 percent of the market, while IT and tech companies accounted for 21 percent and medical device companies comprised 7 percent. Of the rest, pharma came in at 6 percent, telehealth vendors comprised 5 percent and hospitals accounted for only 4 percent of the market.
According to R2G, three-quarters of them are developing apps for both iOS and Android platforms. And 58 percent are using APIs to connect with third-party apps, sensors or data aggregators (Apple's HealthKit is "by far the most commonly used"), up from 42 percent in 2015.
READ MORE: mHealth Apps for Cardiac Care Sanctioned for Misleading Claims
"There appears to be no immediate end to the number of companies rushing into the market to launch their first mHealth app," Skardziute writes in a blog.
However, mHealth app downloads have only increased 7 percent in 2016, a sharp drop from the 35 percent increase in downloads seen in 2015. And only 14 percent of mHealth app publishers were able to reach the 100,000 download threshold in one years' time, a 3 percent increase over the 2014-2015 numbers.
In all, 3.2 billion downloads are anticipated in 2016, compared to 3 billion in 2015, 2.3 billion in 2014 and 1.7 billion in 2013.
According to the R2G study, that has led 57 percent of mHealth app developers surveyed to say they're "struggling" to meet their mHealth goals. Roughly 78 percent of the developers surveyed have reported less than $100,000 in profit from their mHealth portfolios, with 60 percent reporting making less than $1,000 a month. Top revenue sources for app developers, the study found, are licensing (15 percent) and third-party development services (14 percent).
When asked what they think a consumer would pay for an mHealth app, the consensus was about $10.
READ MORE: UK Tries Again With a Library of Certified Mobile Health Apps
"As a consequence of this increased competition, it will be even more difficult to stand out and gain significant downloads," Skardziute writes. "With hundreds of new mHealth apps released daily, companies have to consider their app launch as if it were a familiar product in a saturated market."
That said, no one seems to be wanting to drop out of what is still a very new market.
"The mHealth app market is still young – seven years," R2G concludes in its report. "It has not become less dynamic. Every year it attracts more and more newcomers who want to jump in because of the perceived market potential. While only a minor share of mHealth app publishers report that they are happy with what they have achieved, the vast majority stay in the market, hoping that it picks up and integrates with health services."
The 28-page R2G study, published this month, was based on responses from more than 2,600 respondents across the globe, representing about 7,900 mHealth apps published and 5 percent of the apps currently available. It's the sixth such report issued by the research firm.
Among other findings in the report, 56 percent of mHealth app developers are targeting the chronic disease population, while 33 percent address the health and fitness market, 32 percent focus on physicians, 26 percent target hospitals, 18 percent target relatives who are caregivers and 17 percent target health insurance companies.
READ MORE: How to Design and Develop a Mobile Health Application
When asked what kind of app offers the best market potential over the next five years, 32 percent selected remote monitoring, 31 percent chose diagnostic services, 30 percent chose medical condition management, 29 percent chose remote consults and 28 percent selected access to patient health records.
The survey also found that health insurance companies stand to play an important role in the future – but they have a long way to go to gain credibility in the industry.
According to the survey, 85 percent of app developers said users would likely be willing to share their health data in exchange for cheaper rates, health advice or research. But only 17 percent of mHealth practitioners say they would rate health insurance apps as above average in quality.
"Only (a) few innovative (health insurance companies) have demonstrated that they can build and integrate an app portfolio that saves on costs, attracts new members and supports the health management of their members within a timeframe of a few years," R2G repoirted.
Dig Deeper:
Doctors Still Don't Trust mHealth Apps