Its Setbacks Addressed, An mHealth Program Gets Ready to Relaunch
Three US hospitals will restart an mHealth program this winter that tests a smartphone app designed to analyze coughs.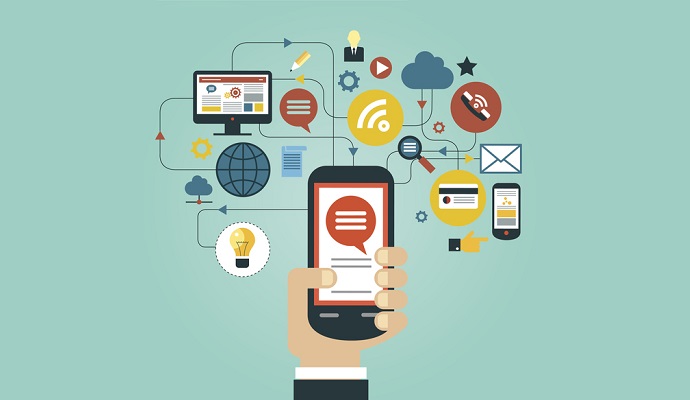 Source: ThinkStock
- An mHealth study to test the diagnostic capabilities of a smartphone at three US health systems is relaunching this winter.
ResApp Health's first SMARTCOUGH-C study, conducted this summer on more than 1,100 patients at the Cleveland Clinic, Massachusetts General Hospital and Texas Children's Hospital, hit a few snags familiar to many mHealth projects. Researchers said they made incorrect assumptions about the smartphone's capabilities and their ability to engage both patients and providers.
"It wasn't a technical fault, but an evaluation issue," says Tony Keating, CEO and managing director of the Australian company that unveiled the cough analysis app at the HIMSS annual conference and exhibition in 2016.
Developed in 2014 at the University of Queensland with funding from the Bill and Melinda Gates Foundation, the ResAppDX app was designed as a digital health tool for clinicians to diagnose respiratory distress – such as pneumonia, bronchitis, croup and asthma – in children, as well as COPD, asthma, pneumonia and other respiratory issues in adults.
The premise is simple: Have a patient cough into a smartphone's speaker, and the app will analyze and identify what's causing that distress.
READ MORE: Flu Season Turns the Spotlight on mHealth, Telehealth Advances
But while the mHealth device passed earlier tests in Australian hospitals, results from the American trial this summer weren't so positive.
"Having completed a review with all relevant parties it is clear that the first US study was not a reliable evaluation of ResApp's algorithms and that the top line results do not reflect the actual performance of ResApp's technology," Keating announced in a September press release. "The environment and the clinical diagnostic procedures in busy US hospitals differed more than expected from those encountered during our Australian studies. It is now clear that we must employ several enhancements to properly execute our second US study."
Keating said the Australian healthcare providers in the earlier trials were ready, willing and eager to test the app, and made sure conditions were ideal when they used it.
In the US, meanwhile, ResApp found a less receptive audience, trying to use the app in a noisy emergency department on patients who also weren't sure of the device – or who had already been treated for respiratory issues the app was working to analyze. Among the problems was a lack of easy-to-access information for providers to familiarize themselves with the app before they used it on a patient.
"There were clearly limitations," says Keating, citing staff training as a key setback.
READ MORE: mHealth Researchers Turn the Smartphone Into a Diagnostic Device
"We're really actually happy with the environment," he says, noting that a crowded, noisy American ER is a better setting to test the reliability of the mHealth platform than a quiet clinic. And having a mobile means of training nurses and doctors to use the app is more functional than using the app in a clinic where everyone has been well-trained ahead of time.
That's because Keating and Brian Leedman, the company's executive director and vice president of corporate affairs, want the device to be used by clinicians out in the field, in busy clinics and small hospitals around the world.
"There's a massive market out there for this type of (diagnostic device)," Leedman told mHealthIntelligence at HIMSS16. "All you need is a smartphone. You don't need any more devices and you're not plugging anything in."
The platform has caught the attention of the international aid group Doctors Without Borders, which plans to partner with ResApp on a clinical study of the app in a third world setting. More than 950,000 children under five die each year of pneumonia, many of them in developing nations where access to healthcare is limited.
"We are looking forward to evaluating the clinical performance of ResAppDx in some of the most challenging conditions that doctors encounter," Keating said of that partnership, announced last May.
READ MORE: mHealth Sensors Look to Diagnose Diseases From One's Breath
Leedman said the software used by ResApp identifies a signature in a cough and matches that against a database of breathing sounds from known clinical diagnoses. This enables a clinician in any environment, equipped with a smartphone, to diagnose a respiratory condition on the spot and more quickly develop a care plan.
Keating says the next iteration of the clinical study will take those factors into account.
"To improve the data-gathering element of the study ResApp will regularly be present onsite conducting clinical study team training, reviewing enrollment procedures and verifying data to help ensure that high-quality cough sounds are collected as early as possible during the patient's hospital visit and prior to any treatment known to affect cough analysis," the company announced in a recent press release. "Every cough sound collected will be quality checked within days of its recording to ensure that all of the data used to subsequently analyze the performance of the algorithm is uncorrupted and high fidelity."
"An improved audio recording smartphone application incorporating built-in checklists, automated background noise estimation and additional visual aids will be deployed to further support the data collection teams and eliminate inappropriate collection of cough data with background noise contamination," the company added. "ResApp's algorithms have also been modified to reduce the impact of the low frequency electronic interference found in nearly 15 percent of the SMARTCOUGH-C study recordings."
"This was a very unique study," Keating says of the first go-round, adding that they learned some valuable lessons about simulating real-world environments.
And while he's still focused on smartphones, Keating says the ResApp platform might someday be modified to fit into other devices, such as wearables and kiosks. The challenge lies in making sure the app's effectiveness isn't disturbed by surrounding conditions.
"That's what we want to show," he says.