Joint Commission Ends Text Messaging Ban for Clinicians
In its May newsletter, the commission says it's seen enough safe and secure mHealth communications platforms to give docs and nurses the green light to text.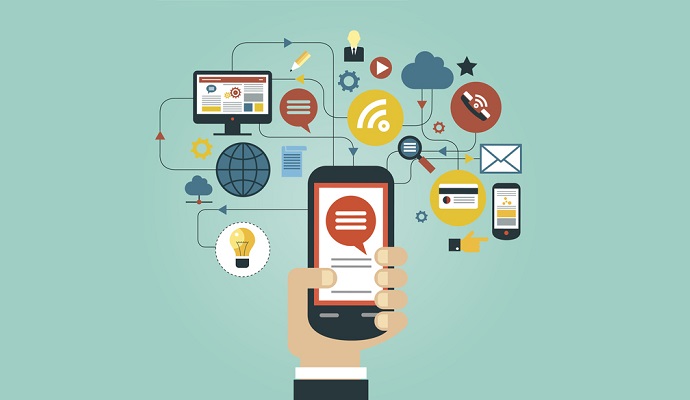 - Fire up those smartphones - the Joint Commission is ending its five-year-old ban on text messaging.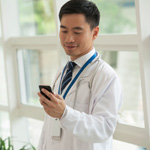 Effective immediately, "licensed independent practitioners or other practitioners in accordance with professional standards of practice, law and regulation and policies and procedures may text orders as long as a secure text messaging platform is used and the required components of an order are included," the commission announced in its May 2016 Perspectives newsletter.
The commission announced the ban in a Frequently Asked Question (FAQ) document in 2011, asking healthcare providers to refrain from texting orders on patient care, treatment or services to other healthcare providers.
"Sending orders via text messaging was prohibited due to concerns about using personal mobile devices to send unsecure text messages between providers," the commission wrote in its most recent newsletter. "In addition, texting applications were unable to verify the identity of the person sending the text or to retain the original message as validation of the information entered into the medical record. At the time, the technology available could not provide the safety and security necessary to adequately support the use of text messaging for orders."
The commission noted that several secure text messaging platforms have been introduced since then, giving clinicians a safe and secure means of texting with their colleagues to coordinate care.
READ MORE: Providers Visualize New mHealth, Telehealth Uses for the Video
The news was greeted warmly by providers (some of whom were likely already text messaging their colleagues), as well as companies offering mHealth-optimized communications platforms, like TigerText and Voalte.
"We welcome the Joint Commission's pronouncement to allow physician orders through secure texting," TigerText CEO Brad Brooks – who'd co-written a May 10, 2012 op-ed piece in Becker's Review calling for an end to the ban - said in an e-mail. "We are already seeing incredible benefits our customers are realizing on workflow by reducing response times and improving outcomes while freeing up valuable time so physicians and nurses can focus on the most important task of tending to their patients."
Back in 2012, Brooks and fellow TigerText co-founder Jeffrey Evans argued that outdated and inefficient communications platforms contributed to the estimated $150 billion wasted each year by healthcare on inefficient practices.
"Hospitals and physician groups must find a way to speed communications to ensure that decisions are made quickly for the patient's benefit and to make their workflow as efficient as possible, but without jeopardizing the safety of private patient information," they argued. "The only way to do that is with a secure, real-time mobile messaging system that complies with patient privacy standards and offers hospitals and physician groups enterprise-level control over the personal mobile devices that employees and physicians will default to using because they are always at hand."
Voalte officials said the Joint Commission's change in direction may have been influenced by a white paper submitted last October by Sioux Falls, S.D.-based Avera McKennan Hospital and University Health Center, which detailed the health system's success in implementing a communications platform from Voalte. Avera Health, the commission and Voalte executives held a conference call in November, and Voalte then conducted a live demonstration of its platform in December for commission members.
READ MORE: Text Messaging Program Offers an mHealth Nudge to Busy Parents
"This is a tremendous step forward for healthcare communication, with enormous benefits for healthcare professionals and their patients," Alex Brown, Voalte's director of strategy, said in an e-mail. "The Joint Commission's willingness to work with Avera Health and Voalte demonstrates their dedication to improving patient care by adapting to new technologies shaping the healthcare landscape."
"This will not only impact nurses but also pharmacists, case managers and respiratory therapists," Diana Peco, MS, CCRN, CBC, the company's clinical practice solution manager, added in a recent blog written by Brown. "Think about it: If a pharmacist needs a new medication order based on a lab result, he or she can share that result with the provider and receive a new order via secure text. That's a huge time-saver."
"Nurses can get lab, nutrition and medication orders quickly, even when the provider is not near a computer to place an order," Peco added. "Patient throughput can also improve tremendously. If a patient is ready for discharge, but no discharge orders are on the chart, the nurse can text the physician to request a discharge order. This will expedite the entire process."
The commission does set guidelines for allowable text messaging platforms. A secure service, it said, must include a secure sign-on process; encrypted messaging; delivery and read receipts; date and time stamp; customized message retention time frames; and a specified contact list for individuals authorized to receive and record orders.
In addition, the commission said any healthcare provider allowing text messaging should comply with Medication Management Standard MM.04.01.01, which establishes a protocol for medication orders and steps to take when an order is unclear or incomplete.
READ MORE: Study Questions Safety of mHealth Messaging in High-Acuity Healthcare
The commission also urged providers to determine if texted orders are automatically entered into the patient's electronic health record or entered manually. For guidance, it refers providers to the Provision of Care, Treatment and Services Standard PC.02.01.03 and Record of Care, Treatment and Services Standard RC.02.03.07. For guidelines on the use of mobile devices, it advises contacting the Office of the National Coordinator for Health IT (ONC).
Going forward, the commission said it's "assessing the need to further delineate the expectations for secure text messaging platforms and policies and procedures for texted orders within the accreditation standards." For now, it advises providers to:
Develop an attestation documenting the capabilities of their secure text messaging platform ;
Define when text orders are or are not appropriate;
Monitor how frequently texting is used for orders;
Assess compliance with texting policies and procedures;
Develop a risk-management strategy and perform a risk assessment; and
Conduct training for staff, licensed independent practitioners and other practitioners on applicable policies and procedures.