Kansas Faces Lawsuit Over Anti-Abortion Clause in Telemedicine Law
The New York-based Center for Reproductive Rights is suing Kansas over a clause written into the state's telehealth guidelines that prohibits abortion by telemedicine.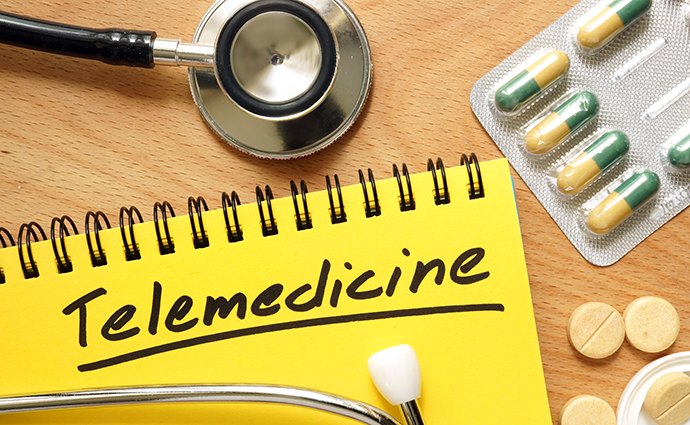 Source: ThinkStock
- A national women's rights organization is taking Kansas to court over a clause in its newly enacted telehealth regulations that prohibits abortions via telemedicine.
The Center for Reproductive Rights filed suit this week challenging section 6 of the Kansas Telemedicine Act (House Bill 2028), which was passed in May following several months of debate and is scheduled to go into effect on Jan. 1, 2019.
Section 6 bans the use of telemedicine in abortions and mandates that the entire law be nullified if a court strikes down that clause.
"At a time when more and more clinics are closing under the weight of government restrictions, telemedicine is an increasingly crucial option," Nancy Northup, CEO of the New York City-based organization, said in a press release. "This ban has no medical basis; its sole purpose is to create more hurdles for Kansas women seeking an abortion. In all medical contexts except abortion, Kansas authorizes physicians to use telemedicine to provide treatment and prescribe medication. In treating abortion differently than other medical procedures, this ban violates the Equal Protection guarantee of the Kansas Constitution and creates an undue burden for Kansas women."
Roughly 25 percent of the abortions performed in the U.S. are non-surgical, or medical abortions. The process can be paired with a telemedicine platform in two ways: a physician can examine a patient via telemedicine, then issue a prescription for mifepristone and misoprostol to the patient to terminate the pregnancy; or a remote physician can examine a patient who's at a clinic, then issue instructions to clinic personnel to dispense the drugs from a locked cabinet that is remotely opened by the doctor.
READ MORE: Research Compares Telemedicine Abortions to In-Person Services
The Center for reproductive Rights filed the complaint on behalf of Trust Women Wichita, which has been providing abortions by telemedicine since 2013. Officials say the connected health platform enabled them to expand their program from two days a week to the entire week plus Saturdays, and to provide access to safe abortions in a state where 97 percent of the counties have no available clinics.
The clinic, the South Wind Women's Center, occupies the site where George Tiller ran an abortion clinic until he was shot to death at his church by an abortion opponent in 2009.
"Our mission at Trust Women is to expand access to abortion care for underserved communities," Trust Women founder and CEO Julie Burkhart said in the release. "Telemedicine allows us to bring access to even more patients and communities."
"This ban hurts Kansas women by mandating that they must travel farther and pay more in gas, child care, lost wages and lodging to access necessary medical care," she added. "Medication abortion is safe whether provided in-person or by telemedicine. It is time for the state of Kansas to stop treating abortion differently from other types of healthcare and to start looking for solutions to providing adequate medical care for all Kansans."
The anti-abortion clause caught many people by surprise when the state Legislature passed HB2028 in early May by votes of 32-6 in the Senate and 107-13 in the House. Opponents said the language was introduced at the last minute by abortion opponents who had threatened to torpedo the already-twice-rejected legislation.
READ MORE: Abortion Access Study Ties Telemedicine to Reduced Care Costs
"The bill has been hijacked and highly politicized by inserting an unnecessary and unprecedented non-severability clause," State Sen. Laura Kelly (D-Topeka), who opposed the bill, told the Topeka Capital-Journal.
"It interferes with the constitutional right to decide, in collaboration with a physician, an individual's medical care," added Sen. Barbara Bollier (R-Mission Hills), a retired physician who also opposed the bill.
Reacting to the news of the suit, State Rep. John Whitmer, R-Wichita, told the Wichita Eagle that the clause reflects the state's conservative values.
"We're a pro-life state," he said.
"No matter what they (abortion rights supporters) want to say and no matter what cockamamie interpretations the Kansas Supreme Court might come up with, in our Constitution, there is no right to an abortion," he added.
READ MORE: With New Texas Law, Telemedicine Passes an Important Milestone
In its suit, the Center for Reproductive Rights argues that the ban "unjustly singles out abortion care and creates an undue burden for women by restricting access without any countervailing health benefits." It asks that the state strike down the ban just as the Iowa Supreme Court struck down a similar ban in 2015.
According to the center, Kansas is one of the most restrictive states in the nation with regard to abortion services. All private payers are banned from covering the procedure, and Kansans are required to receive state-mandated information and then wait at least 24-hours before obtaining an abortion. Those on Medicaid and state employees can't use their healthcare coverage to obtain an abortion unless the pregnancy is life-threatening, and state agencies and employees are prohibited from providing abortion services.
While roughly 20 states currently prohibit telemedicine abortions, according to the Guttmacher Institute, other states have either willingly avoided a ban in the telehealth regulations or been forced to amend the rules by court order.
Idaho's legislature was forced to revise its telehealth laws, passed in 2015, following the settlement of a lawsuit brought against the state in 2017 by Planned Parenthood of the Great Northwest. In Utah, meanwhile, legislators voted down restrictive language in a 2017 bill, saying the telehealth guidelines were more important than a political statement.
"We need this telehealth bill," said State Sen. Ben Shiozawa, R-Cottonwood Heights, who successfully submitted an amendment removing abortion language from the bill. This "is not pro-choice or pro-life - I want to take that off the table."
Some states have used telehealth as a compromise. In Kentucky, which has strong informed consent requirements for women considering abortion, legislators approved a bill in 2016 that enables doctors to counsel women via real-time video if they can't provide counseling in person. The Republican-controlled House had sought to require an in-person meeting between doctor and patient at least 24 hours before an abortion, but compromised with the Democrat-controlled Senate to allow video consults.