Kentucky OKs Telehealth, Coverage Parity for Medicaid Members
Kentucky's governor has signed legislation establishing telehealth coverage and parity for the commonwealth's Medicaid recipients. The new law also bans abortions via telemedicine.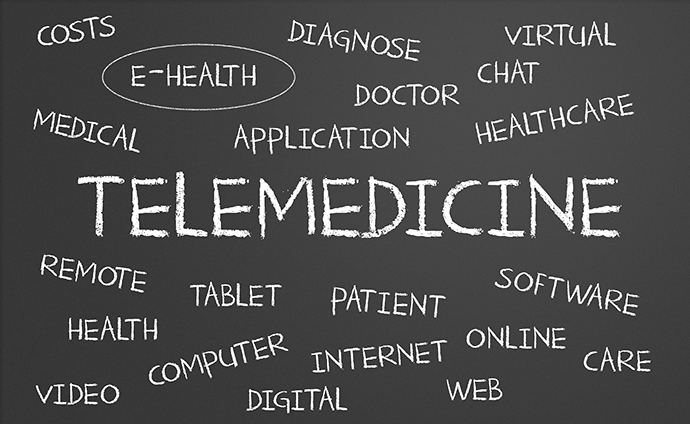 Source: ThinkStock
- Kentucky lawmakers have enacted legislation to make telehealth and telemedicine services more readily available to Medicaid recipients.
SB 112 was signed into law this week by Gov. Matt Bevin following votes of 36-0 in the State Senate and 65-20 in the State House. The 38-page bill, sponsored by Sen. Ralph Alvarado, R-Winchester, establishes a definition for telehealth and sets guidelines for coverage parity.
"Telemedicine is gradually changing the way medicine is delivered," Alvarado said following the state senate vote in late February. "Telemedicine allows providers to implement cost-saving strategies such as video conference follow-ups and remote patient monitoring that decreases hospitalizations and increases the quality of care."
"Telemedicine has been proven to save money where implemented," he added, noting it has already saved more than $2.5 million for state health plans.
The new law enables Kentucky practitioners to use real-time, interactive audio-visual technology to establish a provider-patient relationship, and they can use asynchronous, or store-and-forward, telemedicine as long as they first have access to the patient's medical record. It further prohibits healthcare services delivered by e-mail, fax, text, chat and phone calls.
As with legislation enacted in other states, Kentucky's new law defines coverage parity by setting guidelines for what can and can't be done with telehealth. It stipulates that health plans provide coverage for telehealth as they would for in-person healthcare services, and allows the health plan and provider to negotiate reimbursement rates.
Meanwhile, the new law states that health plans cannot:
Require a provider to be physically present with a patient or client, unless the provider determines that it is necessary to perform those services in person;
Require prior authorization, medical review, or administrative clearance for telehealth that would not be required if a service were provided in person;
Require demonstration that it is necessary to provide services to a patient or client through telehealth;
Require a provider to be employed by another provider or agency in order to provide telehealth services that would not be required if that service were provided in person;
Restrict or deny coverage of telehealth based solely on the communication technology or application used to deliver the telehealth services; or
Require a provider to be part of a telehealth network.
The new law also makes it clear that health plans are not required to cover telehealth services that are deemed unnecessary, or to reimburse transmission fees charged to a facility.
In addition, the new law prohibits the use of telehealth for abortions, and requires any physician performing or inducing an abortion to be present and in the same room as the patient. Kentucky is now the 20th state to prohibit abortions by telemedicine.