KU Medical Center, Garmin to Analyze mHealth Value in Wearables
The University of Kansas Medical Center will be studying how Garmin's wearables can be applied to mHealth programs in such areas as sleep measurement and cardiac care.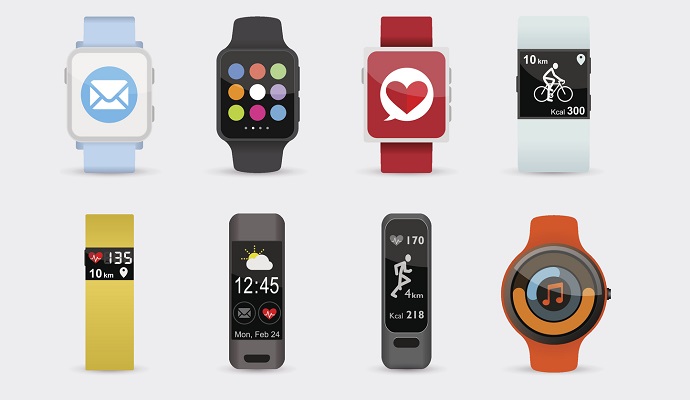 Source: ThinkStock
- The University of Kansas Medical Center is partnering with Garmin to study how wearables can be used in mHealth programs.
Garmin, a Swiss company with a US headquarters in Kansas City, develops a number of fitness and activity devices through its Garmin Health brand. Company officials want to see how those devices can be applied to digital health programs in such areas as cardiac care and sleep research.
"Wearables have already increased the public's awareness of activity levels while awake," Suzanne Stevens, MD, a Clinical Assistant Professor of Neurology at KU, said in a press release issued by Garmin. Stevens is working with Catherine Siengsukon, PhD, an Associate Professor of Physical Therapy and Rehabilitation Science, to study "how a wearable equipped with optical sensors could be used to detect sleep apnea and provide a lower cost alternative to an overnight sleep center evaluation."
"This research helps us better understand how wearables can do the same while asleep, helping to detect sleep apnea, which left untreated can affect mood, memory, trigger heart arrhythmias, heart attacks and even strokes," she added.
In addition, Madhu Reddy, MD, an Associate Professor of Medicine at KU Medical Center and Division Director of Heart Rhythm Services in the Department of Cardiovascular Medicine at The University of Kansas Health System, will be studying how wearables can identify atrial fibrillation.
"Wearable technology capable of early detection and monitoring of heart rhythm disorders will be a revolutionary boon to cardiac care," he said in the release.
Led by Fitbit and Apple, the direct-to-consumer health and fitness industry has long sought to tie their products, ranging from activity bands and smartwatches to sensor-embedded clothing, shoes and even smartglasses, into clinical programs. And while health systems like the Mayo Clinic, Cedars-Sinai, Ochsner Health and Partners Healthcare have tested the devices and even incorporated them into clinical trials and some remote patient monitoring programs, providers in general have been slow to adopt them due to concerns about the value of the data.
But they also see the value of wearables in terms of patient engagement.
"As patients assume increased responsibility for their own healthcare, Garmin is committed to the development of wearables that can lead to the prevention or detection of serious health conditions," Scott Burgett, Director of Garmin Health Engineering, said in the release. "With long battery life, high water rating and high-quality sensor data, we can provide meaningful features that will help reduce healthcare costs and provide useful functionality for everyday life."
This isn't Garmin's first effort to merge wearables with clinical uses. In April 2017, the company launched a partnership with Medtronic to combine its vivofit series activity trackers with the Medtronic Care Management Services (MCMS) RPM platform through the Garmin health software development kit.
The integration is designed to combine activity measurements from Garmin wearables with the MCMS platform for both chronic care and post-discharge treatment plans, giving healthcare providers a better idea of what their patients are doing at home.
"Remote patient monitoring is at its best when technology and care coordination can work together seamlessly," Sheri Dodd, vice president and general manager of Medtronic Care Management Services, said in a press release. "Garmin activity trackers have the features and long battery life that will help make at-home monitoring easier for patients. We are excited to bring this unique integration into our industry-leading services to help enhance the healthcare and post-discharge recovery support care providers can give to their patients, especially those living with chronic conditions."
Fitbit, arguably the most active wearable developer in the clinical space, is also making news. The company recently announced plans to acquire Twine Health, adding mHealth and wellness coaching tools to its platform, and more recently announced a partnership with Google to enable healthcare providers to access health and fitness data.
Not everyone is feeling the love, however. Nokia has announced that it is selling its digital health business, which it had bolstered in 2016 with the much-hyped acquisition of Withings, back to Eric Carreel. There's no word yet on whether Withings will seek to resurrect its mHealth product line, which had gained some traction under Cedric Hutchings.