Licensing Compact Goes Live, Opening Door to Telehealth for Nurses
The Enhanced Nurse Licensing Compact has gone live, enabling nurses in 29 member states to use telehealth to practice across state lines on one license.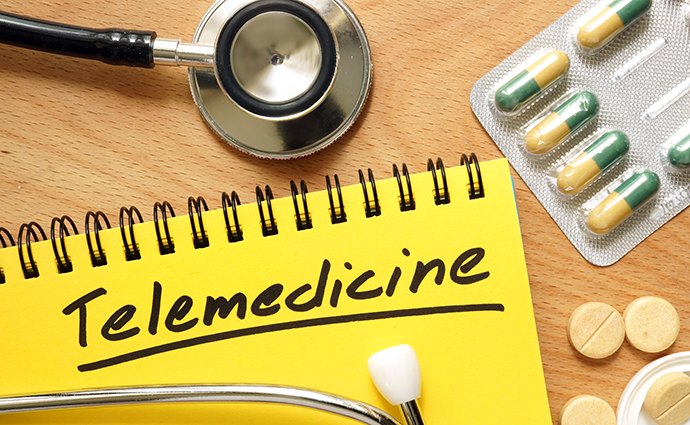 Source: ThinkStock
- Licensed nurses in 29 states can now use telehealth to treat patients in other states, under terms of the Enhamced Nurse Licensure Compact (eNLC).
Under the eNLC, overseen by the National Council of State Boards of Nursing, registered nurses (RNs) and licensed practical/vocational nurses (LPN/VNs) in member states can provide care to patients in other states without having to obtain additional licenses. The compact creates an expedited licensing process that gives nurses these privileges as long as they meet 11 uniform licensing requirements.
The eNLC reached its effective date last July, following approval in the 26th state, and set Jan. 19, 2018 as the implementation date.
"Boards of nursing were the first healthcare profession regulatory bodies to develop a model for interstate licensure, and we are looking forward to the implementation of this new phase of nursing regulation," NCSBN CEO David Benton, RGN, PhD, FFNF, FRCN, FAAN, said in a press release following North Carolina's approval of the compact last July. "Patient safety was of paramount importance in the development of eNLC leading to the addition of new features found in the provisions of the model legislation."
This is the second licensing compact to reach its implementation date and the third to be enacted.
READ MORE: Telemedicine Survey Shows Strong Support From ICU Nurses
The Interstate Medical Licensure Compact for physicians, overseen by the Federation of State Medical Boards, went live last April and is now active in 21 states, with another two states delaying implementation to correct wording issues and another eight states and Guam with legislation pending. The Physical Therapy Licensure Compact, overseen by the Federation of State Boards of Physical Therapy, was also enacted last April, with 15 states on board and another two eyeing legislation, but compact bylaws and governance guidelines have not yet been put in place.
The original NLC was designed to make it easier for nurses to work across state lines; the eNLC specifically targets "the growing need for nurse mobility and clarification of the authority to practice for many nurses currently engaged in telenursing or interstate practice." Officials say states with an NLC in place will be grandfathered into the eNLC framework.
As of January 19, the implementation date for the eNLC, member states consist of Idaho, Montana, North and South Dakota, Wyoming, Nebraska, Utah, Colorado, Arizona, New Mexico, Texas, Oklahoma, Iowa, Missouri, Arkansas, Mississippi, Wisconsin, Kentucky, Tennessee, Florida, Georgia, North and South Carolina, Virginia, West Virginia, Delaware, Maryland, New Hampshire and Maine. Those with legislation pending are Michigan, Illinois, Indiana, New Jersey, Vermont, Massachusetts and Rhode Island.
Not every state supports licensing compacts.
In an August 2016 article in DailyNurse, Chris Hinz highlighted the differing arguments raised in Minnesota, which hasn't joined the compact.
READ MORE: Telehealth Helps Rural Hospitals Keep Their ER Patients (And Revenues)
Hinz quoted Sharon Prinson MSN, RN, NEA-BC, a clinic nurse administrator for the Mayo Clinic, which supports Minnesota joining the enhanced compact:: "How we've cared for patients in the past isn't the way we'll do it in the future so we need to prepare for new models. The compact breaks down state barriers that are no longer relevant for providing safe, quality care."
On the other side of the coin was Laura Sayles, a government affairs specialist for the St. Paul-based Minnesota Nurses Association, which has opposed both the NLC and the eNLC. 'The big umbrella issue for us is patient safety," she told Hinz. "We believe that having a license in the state where you're actually working so that you understand the scope of practice is very important for protecting patients and working to the best of your ability."
Michael L. Marlow, PhD, a free-market economist, has argued that any sort of licensing compact "creates market power for members of occupations, with little to no attendant gains in safety or product quality."
Shirley Svorny, a California State University-Northridge professor of economics and adjunct scholar at the Cat Institute, slammed the idea in a July 2016 Wall Street Journal op-ed piece.
"(T)he compact protects the power of the state boards to shield physicians in their states from competition. It preserves the multiple fees physicians must pay to each state board," she wrote. "Most troubling, the compact has distracted attention from, and muted calls for, reforms that would realize telemedicine's potential."
READ MORE: mHealth Makes Rounding an Active Tool in Value-Based Care
Some have suggested creating one license for practitioners, good in all states and U.S. territories. Svorny, meanwhile, suggests one license for each physician based on the state in which he or she practices, rather than where his or her patients are located.
Others argue that a lack of support for a compact endangers care.
In a position statement issued in 2009, the American Academy of Ambulatory Care Nursing (AAACN) argued that a lack of uniform adoption of a nursing licensure compact "poses a significant risk to ambulatory care and other nurses involved in interstate practice" and puts patient care at risk.
"Nurses who are expected to provide care to patients in states in which the nurse is not licensed are in an untenable position," the organization noted. "They must either provide care to the patient, knowing they are not licensed in the state in which the patient is physically located or decline to provide care to the patient, often after the nurse/patient relationship has been established, giving rise to the question of patient abandonment and posing multiple risks to the patient, the nurse, and the organization."
"Neither of these are acceptable options from the perspectives of professionalism and patient safety," the AAACN concluded. "Confusion is compounded by varying rules, regulations and interpretations relative to provision of telehealth nursing services from state to state."